<!- mfunc feat_school ->
Featured Programs:
Sponsored School(s)
Sponsored School(s)
All school search, finder, or match results, as well as colleges and universities displayed as "Featured School(s)" or "Sponsored Content" are advertisers that compensate us for placement on this site. The resources, editorial content, and school evaluations published on this site are developed independent of the schools that advertise here.
<!- /mfunc feat_school ->
Where Does a Game Warden Work?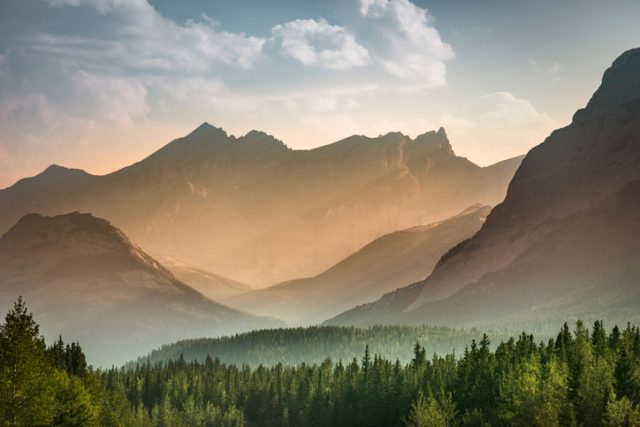 A select group of game wardens work as Federal Wildlife Officers and Special Agents for the U.S. Fish and Wildlife Service where they police federally protected lands and investigate crimes related to poaching and natural resource theft. Still, most game wardens serve as conservation officers on state land where they enforce hunting, fishing and trapping laws as employees of a state "Department of Wildlife," "Department of Natural Resources," "Department of Fish and Game," or similar agency.
Whether at the state or federal level, game wardens are almost always sworn police officers that patrol a jurisdiction that can span many hundreds of square miles of protected wilderness areas, parks, waterways, and wetlands. And in all cases, they work to protect and preserve wildlife and natural resources, ensure public safety, enforce hunting, fishing and harvesting laws and cultivate public interest in the outdoors.
Working Conditions and Settings
The daily life of a game warden is busy and rewarding. Often starting before sunrise, and potentially working late into the night, a game warden may perform very different tasks from one day to the next, in a wide array of working conditions.
What you can expect from a career in wildlife conservation:
Your work will be primarily outdoors.
You will have to work some nights, weekends, and holidays.
You may have to work in dangerous conditions, including severe weather.
Depending on the location, you may spend much of your day patrolling alone.
Interaction with the public is expected, through community education programs, the issuing of hunting and recreational licenses, and citing individuals who violate gaming code.
You may visit schools and other groups to make educational presentations.
You may be required to testify in court.
You will work with wildlife biologists, park rangers, and ecologiststo collect data on wildlife and natural habitats may be a routine part of your job.
Work Hours
A game warden may work a standard 9:00 am to 5:00 pm shift, but most officers do not have the luxury of working typical hours or a standard work week. Atypical hours are often required due to the nature of the job, which involves extensive travel while patrolling large areas, surveillance at odd hours, data collection early in the morning, and responding to unforeseen emergencies that include everything from tranquilizing a nuisance animal to search and rescue for a lost hiker.
It is very common for officers to patrol at night, on weekends, and on holidays when people are swarming to rivers, lakes and wilderness areas on hunting and fishing trips. Game wardens are also subject to the behavioral patterns of wildlife, which dictate when they can observe wildlife for the purpose of tracking population levels and health.
For example, the South Carolina Department of Natural Resources recognizes that game warden careers "can be very disruptive to family life." The Department also notes that "It is necessary that the officer's family understand and support the idea that the job must come first."
Daily Patrol Duties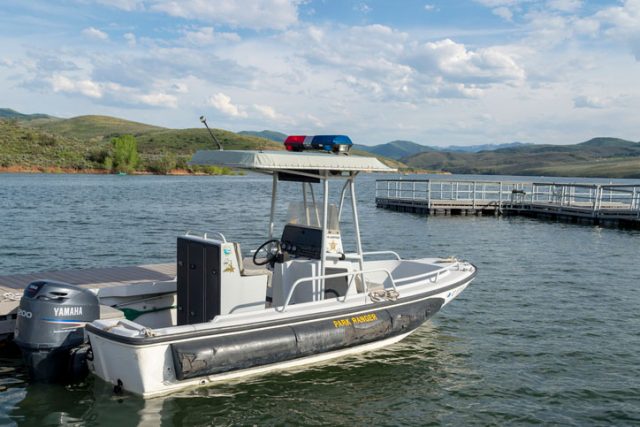 A game warden's primary duty is to patrol a defined area and make sure that wildlife regulations are enforced and natural resources are protected. This means that a majority of a game warden's day (or night) will be spent outdoors, either on foot, horseback, on an ATV, in a boat, on a snowmobile, or even in a plane, patrolling an area.
Game wardens may work alone or in teams. The geographic location, expected job duties, difficulty of the natural terrain, and the number of department staff members are just some of the factors that determine whether an officer works alone or with a team member.
For example, Oregon State Police Fish & Wildlife Division's game wardens patrol solo—one trooper per patrol unit. Patrols that carry certain risks, such as boat, ATV, snowmobile, and horse patrols in wilderness areas, are normally done by two troopers.
Some game wardens may be responsible for an entire county, encompassing thousands of acres of land or coastline. For example, Nevada's 34 game wardens patrol the state's 110,000 square miles.
Game wardens patrol the land. This means that there may be days when they will patrol in 100 degree temperatures and days when they patrol in the freezing rain or heavy snow. Even in life-threatening weather conditions—blizzards, floods, tornadoes, hurricanes, and forest fires, for example—game wardens must be there to respond.
In addition to inclement, sometimes severe, weather conditions, game wardens may have to deal with other dangerous situations, including wrangling wildlife in need of rescue or rehabilitation. Though it isn't common, these kinds of interactions put game wardens at risk of being bitten, scratched by scared or injured animals.
In some instances, game wardens may also deal with individuals breaking the law. These individuals may be armed and dangerous. Game wardens must be prepared to protect themselves, and exercise good judgment.
Administrative, Educational, and Legal Duties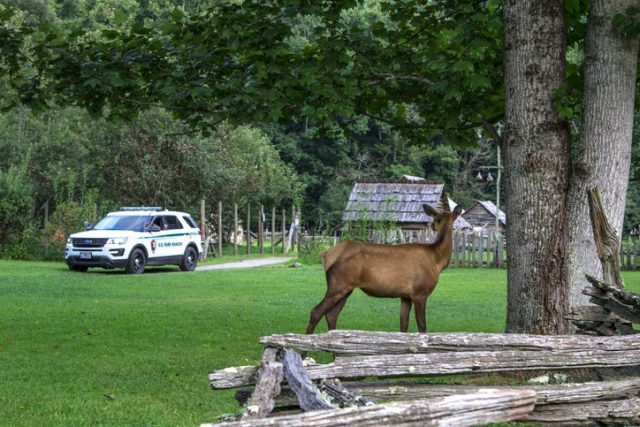 In addition to working outdoors in their assigned territory (park, beach, mountain, etc.), game wardens must also complete administrative tasks, provide educational programming, and participate in the legal process.
Game wardens promote outreach programs that educate children and adults about gaming laws and regulations along with wildlife conservation and public safety issues. While some of these programs are offered in a visitor's center or outdoors, others take place in schools, youth centers, and sporting clubs.
They may be asked to deliver educational programs at local schools, talk to high school or college students about becoming a game warden, and give presentations for local organizations like a 4-H group or herpetology society.
If the event they were involved in an arrest, game wardens may be required to appear in court to testify. In this case, they may spend anywhere from a day to several weeks working with the prosecution's legal team and testifying in court.
Special Divisions: Criminal Investigations and Search and Rescue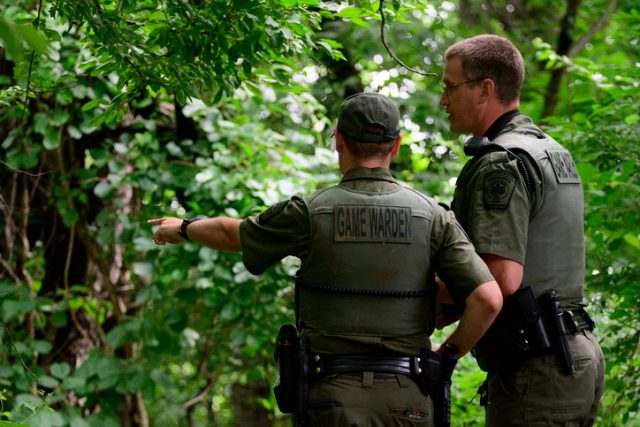 Some fish and game wardens are part of specialized units that focus solely on criminal investigation or search and rescue missions. These wardens may work with canines, be a part of a scuba diving or aviation team, or serve in an emergency management capacity during severe weather and natural disasters. In these cases, their standard work environments may be very different from other game wardens.
For example, wildlife troopers in Alaska's Department of Public Safety may apply for special assignments with the Wildlife Investigation Unit (based out of Anchorage), where they receive training to combat everything from poaching operations to crimes committed by or against commercial fisheries.
Wildlife officers with the U.S Fish and Wildlife Service may earn promotions to specialized positions in canine units, aviation, dive teams, and field training.
Game wardens working in this capacity are often referred to service special agents. They investigate crimes ranging from wildlife smuggling to unlawful game hunting to illegal guiding operations. Their duties include:
Collecting evidence
Interviewing witnesses
Interrogating subjects
Conducting surveillance
Planning raids
Making arrests
Preparing cases for court
Salary Expectations for Game Wardens with State Departments and the USFWS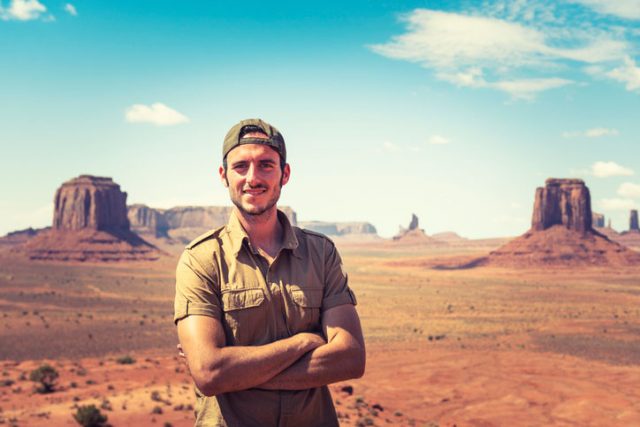 Game wardens have a clear, unwavering focus and dedication to the protection of our nation's natural resources and the people and wildlife within them.
And while a passion for nature and a love of the outdoors are definite prerequisites for a career as a game warden, don't mistake these highly skilled professionals for glorified tree huggers; in most states they're law enforcement officers with all the same authority as police officers and sheriff's deputies. The only difference is that their particular jurisdiction makes them responsible for enforcing laws related to conservation, outdoor recreation, and public safety. And at the federal level and in most states, just like any other law enforcement officer, they have the authority to make arrests when laws are violated within that jurisdiction.
But instead of patrolling city streets, they're patrolling scenic state and federal lands, and instead of pounding the pavement, they're hiking through beautiful, largely untouched natural environments. And they wouldn't have it any other way.
Because of the important role they play in public safety and the protection of natural resources, game wardens enjoy similar salaries to other law enforcement professionals. And as state and federal employees, they also enjoy competitive benefits.
Keep reading to learn more about game warden careers at the federal and state levels and the salaries that accompany them:
Salaries for Game Wardens with the U.S. Fish and Wildlife Service
Game wardens for the U.S. Fish and Wildlife Service are referred to as wildlife officers, and they are paid using the Law Enforcement Officer (LEO) federal pay scale, which includes ten pay grades and ten pay steps within each grade.
Wildlife officers begin their careers usually at the GL-5/7 level and receive non-competitive promotions to the GL-9 level. As of 2020, the salary ranges for these levels include:
GL-5: $37,141 - $46,177
GL-7: $42,273 - $53,460
GL-9: $47,178 - $60,837
There's plenty of opportunities for advancement in this profession, with promotions to senior officer, zone officer, regional chief of law enforcement, branch chief, and division chief available.
Specialized positions in this field include canine officer, pilot, diver, training officer, and more.
Wildlife officer salaries tend to be significantly higher than the base salary, thanks to overtime pay, Sunday premium pay, and availability pay, which is reserved for federal positions related to criminal investigations.
Locality pay also plays a big part in how much wildlife officers make. In certain areas of the country, their salary may be higher than the general LEO pay table due to a higher cost of living. For example, if you work in the San Jose-San Francisco metro area, you'll earn between $52,532 and $65,313 at the GL-5 level – that's $14,000 - $19,000 more than the base salary at this level. You can view all locality pay tables here.
Requirements to Become a Wildlife Officer
To become a wildlife officer with the USFWS, you must be a U.S. citizen, you must be between the ages of 21 and 37, and you must have a valid driver's license.
To qualify at the GL-5 level, you must have one of the following:
At least one year of work experience in the field of law enforcement and/or natural resources; OR
A four-year course of study leading to a bachelor's degree in a field such as:

Natural resource management
Natural sciences
Park and recreation science
Criminal justice
Other fields closely related to the management and protection of natural and cultural resources
You must also be able to legally possess a firearm (no felony or domestic violence convictions), and you must pass a background investigation, medical examination, psychological screening, and the Physical Efficiency Battery (PEB).
New candidates must complete an intensive course of training and education that includes:
A 17-week law enforcement training course at the Federal Law Enforcement Training Center in Glynco, GA
Advanced wildlife officer training at the National Conservation Training Center in Shepherdstown, WV
10 weeks of field training under the supervision of senior officers
Benefits for Wildlife Officers
As federal employees, wildlife officers with the USFWS enjoy a host of competitive benefits, including low-cost health and life insurance, retirement plans, paid leave, and much more:
13-26 vacation days annually based on years of employment
13 days of sick leave annually
Federal Employee Health Benefits
Federal Employees' Group Life Insurance
Flexible Savings Accounts
Long-Term Care Insurance
Supplemental Vision and Dental Insurance Program
Learn more about benefits for USFWS wildlife officers here.
State Game Warden Salaries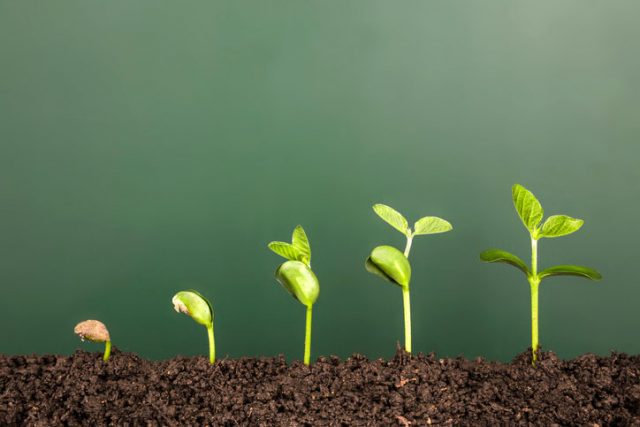 According to the Bureau of Labor Statistics (BLS), state fish and game wardens earned an annual, average salary of $57,500 as of May 2019. The top earners in this field – likely those with significant experience and those holding supervisory positions – earned an average salary of $80,540 at this time.
The top-paying states during this time (according to annual, mean salary), according to the BLS, were:
Rhode Island: $79,440
California: $79,220
Illinois: $74,570
Washington: $73,200
Indiana: $70,100
Similar to federal wildlife officers, state game wardens are often eligible for locality pay, overtime, premium pay, and other financial incentives that can significantly add to their base pay. However, education and experience requirements for state game warden jobs tend to be less stringent than federal wildlife officer jobs.
For example, wildlife officers with the California Department of Fish and Wildlife must be at least 18 years old and must have at least two years of college education in the biological sciences, police sciences, law enforcement, natural resources conservation, ecology, or a related field.
Salaries for wildlife officers here range from $44,892 to $60,540 for cadets and $57,114 to $83,724 for full-time wildlife officers. Plus, all Fish and Wildlife officers receive the following pay differentials:
General recruitment and retention: $175/month for all wardens and other law enforcement classifications employed by the Department of Fish and Wildlife
Geographic recruitment and retention: Wildlife officers in 17 of California's designated high-cost counties earn a monthly differential of between $200 add $350.
Longevity pay: Wildlife officers with 17 – 25 years+ of experience earn an additional 2% - 8% above their base pay.
Education incentive: Wildlife officers with an associate's degree or intermediate POST certificate earn an additional $50/month, and wildlife officers with a bachelor's degree or advanced POST certificate earn an additional $100/month.
Texas game wardens with the Texas Parks & Wildlife Department must be 21 years old and must have a bachelor's degree from an accredited college or university in any subject. They must also pass a physical readiness test and background investigation and complete training at the Texas Game Warden Academy.
Benefits include paid holidays, sick leave, and annual leave, longevity pay, merit salary increases, deferred compensation, flexible benefits plans, a 401K retirement plan, and more.
Game warden cadets earn $40,344 annually, and probationary game wardens earn $44,076. Thereafter salary increases are based on years of service:
Game Warden I (1 year) $53,232
Game Warden II (4 years) $64,908
Game Warden III (8 years) $69,540
Game Warden IV (12 years) $72,612
Game Warden V (16 years) $75,960
Game Warden VI (20 years) $77,844
Game wardens may also earn salary increases based on promotion to Investigative Sergeant, Lieutenant, Captain, Assistant Commander, Major, Chief, Lieutenant Colonel, and Colonel.
Additional stipends based on education and/or certification include $50-$150/monthly and $50/month for a second language.
State-by-State Guide to Game Warden Salaries
The following BLS stats from May 2019 offer a closer look at how much you can expect to earn as a state game warden (50th – 90th percentile) where you live:
Alabama: $52,870 - $72,890 (approximately 140 game wardens)
Arizona: $37,390 - $56,070 (approximately 280 game wardens)
California: $82,080 - $96,020 (approximately 350 game wardens)
Connecticut: $60,640 - $63,140 (approximately 80 game wardens)
Florida: $28,500 - $31,420 (approximately 440 game wardens)
Georgia: $57,380 - $79,820 (approximately 220 game wardens)
Illinois: $72,380 - $99,350 (approximately 160 game wardens)
Indiana: $72,210 - $80,590 (approximately 140 game wardens)
Iowa: $68,100 - $74,460 (approximately 120 game wardens)
Maine: $62,280 - $66,750 (approximately 170 game wardens)
Massachusetts: $57,930 - $84,790 (approximately 60 game wardens)
Michigan: $62,520 - $71,900 (approximately 230 game wardens)
Minnesota: $72,370 - $72,380 (approximately 140 game wardens)
Mississippi: $47,240 - $58,780 (approximately 40 game wardens)
Missouri: $47,650 - $56,780 (approximately 210 game wardens)
Montana: $51,910 - $62,270 (approximately 100 game wardens)
Nevada: $66,950 - $81,220 (approximately 40 game wardens)
New York: $69,170 - $81,170 (approximately 380 game wardens)
North Carolina: $49,410 - $59,210 (approximately 210 game wardens)
North Dakota: $55,530 - $83,000 (approximately 60 game wardens)
Ohio: $67,090 - $81,490 (approximately 140 game wardens)
Oklahoma: $41,630 - $61,720 (approximately 210 game wardens)
Rhode Island: $77,160 - $95,270 (approximately 30 game wardens)
South Carolina: $46,920 - $67,720 (approximately 30 game wardens)
South Dakota: $46,440 - $59,910 (approximately 130 game wardens)
Tennessee $69,830 - $94,620 (approximately 350 game wardens)
Texas: $71,220 - $77,810 (approximately 460 game wardens)
Vermont: $60,450 - $77,960 (approximately 40 game wardens)
Virginia: $47,440 - $59,480 (approximately 210 game wardens)
Washington: $81,850 - $86,020 (approximately 120 game wardens)
West Virginia: $48,370 - $61,460 (approximately 120 game wardens)
Wisconsin: $53,240 - $67,390 (approximately 180 game wardens)
Salary and employment data compiled by the United States Department of Labor's Bureau of Labor Statistics in May of 2019. Figures represent accumulated data for all employment sectors in which fish and game wardens work. BLS salary data represents average and median earnings for the occupations listed and includes workers at all levels of education and experience. This data does not represent starting salaries. 
Salary and employment data compiled by the U.S. Fish and Wildlife Service.
All salary and employment data accessed September 2020.