<!- mfunc search_box_nav ->
<!- /mfunc search_box_nav ->
<!- mfunc feat_school ->
Featured Programs:
Sponsored School(s)
Sponsored School(s)
All school search, finder, or match results, as well as colleges and universities displayed as "Featured School(s)" or "Sponsored Content" are advertisers that compensate us for placement on this site. The resources, editorial content, and school evaluations published on this site are developed independent of the schools that advertise here.
<!- /mfunc feat_school ->
Becoming a game warden in the state of Arkansas involves a highly competitive process, whether looking for a job at the state or federal level. Each warden is assigned to a county or area of the state, and open positions are often limited.  Based on this metric, it is important that applicants are both highly trained and passionate about the field that they want to enter.
Game warden applicants are encouraged to have a background in biology or ecology, and good people skills in addition to their passion for conservation.  Typically, job responsibilities will include creating educational displays, collecting data on animal and bird populations, and assisting conservation efforts throughout the jurisdiction. Game wardens are responsible for managing all of the fishing and wildlife incidents that occur throughout their designated area.
Given the competitive nature of the current job market, applicants are carefully screened in order to find the most suitable candidate. It is crucial that potential applicants understand the selection process, qualifications, and additional requirements in order to be as prepared as possible.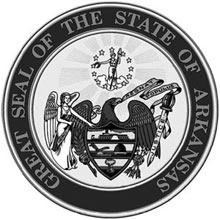 Arkansas Game Warden Eligibility Requirements
People who thrive in the outdoors and have a strong sense of justice, and considerable physical endurance may consider a career with the Arkansas Game and Fish Commission. Called a Wildlife Officer, these individuals carry full police authority and have statewide jurisdiction.
Wildlife Officers work to apprehend poachers, enforce boating laws, and enforce laws that protect threatened and endangered species in the state. Finally, teaching and advocacy is an important part of the role, as the job will involve teaching safety and conservation to hunters, fishers, and other outdoor enthusiasts. Arkansas' Wildlife Officers are responsible for undertaking a challenging set of duties.
Shown here are the minimum qualifications needed to apply for the role of Wildlife Officer in the state of Arkansas. Please note that additional information as well as current openings are available through the Arkansas Game and Fish Commission website.
Basic Job Qualifications to Become an Arkansas Wildlife Officer
Age: 21 years of age or older is required in Arkansas at the time of application
Citizenship: Proof of U.S. Citizenship is required as part of the application package
License: A valid Arkansas-issued driver's license is required. Evidence of a 'good' driving record must be provided
Military Service: If formerly a member of the military, a discharge "Under Honorable Conditions" is required.
Work Eligibility: New employees must present original documents that establish identity and eligibility for U.S. employment opportunities as per federal law – this includes careers with the Arkansas Game and Fish Commission
Background and Legal History: Applicants must pass an intensive background investigation in order to continue the application process. Qualifying elements include:
Not used, transported, or purchased an illegal controlled substance
Not illegally manufactured, transported, purchased, distributed, or sold a controlled substance
Not currently on court-ordered probation
Not ever convicted of a felony offense, or a crime of sexual/family violence
Academic Credentials: Formal equivalent of a high school diploma/ Bachelor's degree in natural science, criminology, criminal justice, or a related field OR four years of certified law enforcement or military police experience OR an equivalent combination of related education and experience to be determined by the department
Additional Requirements: Complete Arkansas law enforcement certification training. Complete the AGFC's basic wildlife officer law enforcement training academy and field training within one year of employment.
Preparing for the AGFC Training Academy
Commission Training: A course certifying candidates as ready to continue the Game Warden application process is a minimum 16 weeks. Training includes:
Procedures for routine and criminal matters
Location and state specific training focusing on Arkansas terrain and regulations
Firearms training, safe handling
Small vehicle (snowmobile, ATV) training
Trafficking enforcement
Additional training specific to timely state issues and objectives
Interview: Successful candidates will have a face-to-face panel interview during the later stages of the application process
Medical Condition: The applicant must be examined by a licensed physician and produce a signed affidavit indicating that they are able to physically perform the duties of a wildlife trooper prior to employment.
Hearing: The applicant must meet the minimal standard hearing test as issued by a medical or technical professional with or without hearing aids, including long distance, directional and voice conversation hearing.
Vision: The applicant must have binocular vision with or without corrective lenses or contact lenses, as well as uninterrupted peripheral vision of 140 degrees or better, have night vision and not experience red-green colorblindness.
Physical Readiness: The applicant must successfully complete a physical readiness test as part of the state trooper training. Candidates must be able to swim unaided.
Applicants must successfully complete each component of the physical readiness testing.
Psychological Condition: The applicant must be in suitable psychological and emotional health as certified by a psychologist's affidavit in order to proceed to employment
Knowledge, Skills, Abilities, and Desired Qualifications:
Ability to create and follow oral and written instructions
Ability to carry out duties without direct supervision
Ability to maintain working relationships within and outside of the department
Ability to operate, repair and maintain vehicles and other assigned equipment.
Ability to handle firearms safely and exercise self-defense.
Adherence to federal, state and local regulations across applicable agencies
Creation and deployment of effective policies and procedures relating to forestry and natural resources
Facility with computer spreadsheet and word processing software; proprietary programs will be also used
Effectively operate and negotiate a 4-wheel drive vehicle and snowmobile on rugged terrain
Salary Ranges for Wildlife Officers in Arkansas
Game wardens who work for the state of Arkansas can earn up to $62,115 a year according to data published in 2017. According to the Arkansas Game and Fish Commission's brochure on "Becoming a Wildlife Officer," entry-level game wardens are paid $33,816.
The Arkansas Office of Personnel provides the full incremental salary steps for game wardens at various points in their careers:
Entry Salary - $33,816
Base Salary - $35,946
Midpoint Salary - $46,730
Career Salary - $62,115
Arkansas Game and Fish Comission
2 Natural Resources Dr.
Little Rock, AR 72205
Phone: (800) 364-4263
http://www.agfc.com/enforcement/Pages/EnforcementWildlifeOfficer.aspx
School Programs
Program
Programs Offered

Arkansas Baptist College

1621 Dr. Martin Luther King Drive

,

Little Rock

,

AR

72202-6068

Law Enforcement Administration

Arkansas State University-Beebe

1000 Iowa Street

,

Beebe

,

AR

72012-1000

Law Enforcement Administration
Criminal Justice

Arkansas State University-Main Campus

2105 E. Aggie Road

,

Jonesboro

,

AR

72401

Wildlife and Wildlands Science and Management
Biology
Law Enforcement Administration
Criminal Justice

Arkansas State University-Mountain Home

1600 South College Street

,

Mountain Home

,

AR

72653

Law Enforcement Administration

Arkansas State University-Newport

7648 Victory Blvd

,

Newport

,

AR

72112

Law Enforcement Administration

Arkansas Tech University

Administration Bldg 200; 1509 N Boulder Ave

,

Russellville

,

AR

72801-2222

Wildlife and Wildlands Science and Management
Biology
Law Enforcement Administration
Criminal Justice

Black River Technical College

1410 Hwy 304 East

,

Pocahontas

,

AR

72455

Law Enforcement Administration

Central Baptist College

1501 College Avenue

,

Conway

,

AR

72034

College of the Ouachitas

One College Circle

,

Malvern

,

AR

72104-0816

Phone:

(501) 337-5000 x1100

Law Enforcement Administration
Criminal Justice

Cossatot Community College of the University of Arkansas

183 College Drive

,

De Queen

,

AR

71832

Law Enforcement Administration

East Arkansas Community College

1700 Newcastle Rd

,

Forrest City

,

AR

72335-2204

Phone:

(870) 633-4480 x200

Law Enforcement Administration
Criminal Justice

Harding University

915 E. Market Ave.

,

Searcy

,

AR

72143

Henderson State University

1100 Henderson Street

,

Arkadelphia

,

AR

71999-0001

Hendrix College

1600 Washington Ave

,

Conway

,

AR

72032-3080

John Brown University

2000 W University St

,

Siloam Springs

,

AR

72761

Lyon College

2300 Highland Road

,

Batesville

,

AR

72501

National Park Community College

101 College Dr

,

Hot Springs

,

AR

71913

Security and Protective Services

North Arkansas College

1515 Pioneer Dr

,

Harrison

,

AR

72601-5508

Law Enforcement Administration

NorthWest Arkansas Community College

One College Drive

,

Bentonville

,

AR

72712-5091

Law Enforcement Administration
Criminal Justice
Security and Protective Services

Ouachita Baptist University

410 Ouachita St

,

Arkadelphia

,

AR

71998-0001

Ozarka College

218 College Dr

,

Melbourne

,

AR

72556-0010

Philander Smith College

900 W. Daisy Bates Drive

,

Little Rock

,

AR

72202-3799

Phillips Community College of the University of Arkansas

1000 Campus Drive

,

Helena

,

AR

72342-0785

Law Enforcement Administration

Pulaski Technical College

3000 W Scenic Dr

,

North Little Rock

,

AR

72118-3347

Law Enforcement Administration

Remington College-Little Rock Campus

19 Remington Dr.

,

Little Rock

,

AR

72204

Law Enforcement Administration

Southeast Arkansas College

1900 Hazel St.

,

Pine Bluff

,

AR

71603

Law Enforcement Administration
Criminal Justice
Security and Protective Services

Southern Arkansas University Main Campus

100 E. University

,

Magnolia

,

AR

71753

Biology
Law Enforcement Administration
Criminal Justice

Southern Arkansas University Tech

6415 Spellman Road

,

Camden

,

AR

71701-1906

Natural Resources Management and Policy
Law Enforcement Administration

University of Arkansas

Administration Bldg 425

,

Fayetteville

,

AR

72701

University of Arkansas at Little Rock

2801 S University Ave

,

Little Rock

,

AR

72204

Biology
Law Enforcement Administration
Criminal Justice

University of Arkansas at Monticello

Highway 425 South

,

Monticello

,

AR

71656

Forestry
Forest Resources Management
Wildlife and Wildlands Science and Management
Biology
Law Enforcement Administration
Criminal Justice

University of Arkansas at Pine Bluff

1200 N University Mail Slot 4789

,

Pine Bluff

,

AR

71601

Fishing and Fisheries Sciences and Management
Biology
Law Enforcement Administration
Criminal Justice

University of Arkansas Community College-Batesville

2005 White Drive

,

Batesville

,

AR

72503-3350

Law Enforcement Administration
Criminal Justice

University of Arkansas Community College-Morrilton

1537 University Blvd.

,

Morrilton

,

AR

72110

Law Enforcement Administration

University of Arkansas-Fort Smith

5210 Grand Ave

,

Fort Smith

,

AR

72913-3649

Biology
Law Enforcement Administration

University of Central Arkansas

201 Donaghey Ave

,

Conway

,

AR

72035-0001

Biology
Law Enforcement Administration

University of the Ozarks

415 N College Ave

,

Clarksville

,

AR

72830

Williams Baptist College

60 W Fulbright Avenue

,

Walnut Ridge

,

AR

72476
Featured Programs: Sponsored School(s) Sponsored School(s) All school search, finder, or match results, as well as colleges and universities displayed…