<!- mfunc search_box_nav ->
<!- /mfunc search_box_nav ->
<!- mfunc feat_school ->
Featured Programs:
Sponsored School(s)
Sponsored School(s)
All school search, finder, or match results, as well as colleges and universities displayed as "Featured School(s)" or "Sponsored Content" are advertisers that compensate us for placement on this site. The resources, editorial content, and school evaluations published on this site are developed independent of the schools that advertise here.
<!- /mfunc feat_school ->
California game warden jobs are currently highly competitive for individuals who are attempting to enter the field at either the state with the California Department of Fish and Wildlife or the federal level with the U.S. Fish and Wildlife Service.  As only the most highly skilled and passionate individuals will be considered for employment, it's important to have the necessary interests and skillsets to commit to a long term career.
Typically, job responsibilities will include patrolling for anybody that may be violating laws in place to protect fish and wildlife populations, as well as for the safety of hunters and visitors. Duties outside of law enforcement might include assessing and remediating damage or issues, and collecting wildlife census data.
In order to be fully effective in the role, game wardens typically come to the job after years of enjoy fishing and hunting on their own and are passionate about conservation issues.  In terms of jurisdiction, most wardens have a county or large area of the state that they are responsible for, which can make the position quite physically and mentally demanding.
Due to the scarcity of positions, many candidates wait in hiring pools throughout multiple agencies until a position becomes available, meaning that it is important for candidates to understand and exceed the minimum employer mandated qualifications and requirements of the role.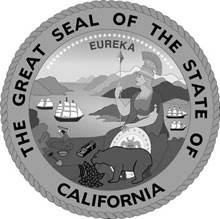 California Game Warden Eligibility Requirements
Men and women who have a strong sense of ethics and who enjoy outdoor sports are strong candidates for a career as a California Wildlife Officer. Even though jobs are competitive, in this highly populated, carefully protected and radically diverse state, there are many opportunities for game wardens to have a successful and satisfying career.
Wardens are foremost committed to enforcing fish and game regulations but they may be called upon to enforce any California state law, since they do have statewide jurisdiction. Wildlife Officers provide the public with hunting and fishing information and protect California's resources from poachers. They also promote and coordinate hunter education and firearm and boating safety, collect and report on data from fish and wildlife and their habitats, as well as speak to advocacy groups on safety, regulations and conservation issues.
Listed below are the department's minimum qualifications needed to apply to become a California Wildlife Officer. Additional information as well as job postings are available through the California Department of Fish and Wildlife website.
Meeting Basic Wildlife Officer Job Qualifications
Age: 18 years of age or older is required in California at the time of academy entrance
Citizenship: Proof of U.S. citizenship or of permanent resident alien status for those who are eligible and have applied for citizenship. Must be a resident of the state at the time of appointment.
License: A valid California-issued driver's license is required. Individuals must agree to participate in driver safety training through the state as they arise.
Military Service: If formerly a member of the military, a discharge "Under Honorable Conditions" is required
Work Eligibility: New employees must present original documents that establish identity and eligibility for U.S. employment opportunities as per federal law – applicants must be eligible to accept employment in the United States
Background and Legal History: Applicants must pass an intensive background check in order to continue the application process. Disqualifying elements include:
Convicted of a felony in California or any other state
Convicted of any offense in any state which would have been a felony if committed in California
Charged with a felony found to be mentally incompetent
Found not guilty by reason of insanity of any felony
Determined to be a mentally disordered sex offender
Addicted or in danger of becoming addicted to narcotics
Convicted, and committed to a State institution
Convicted of any offense which precludes you from carrying a firearm under State or federal law
Failed urinalysis drug testing prior to employment
Academic Credentials: High school diploma or its equivalent, or California High School Proficiency Examination; equivalent to completion of two years of college with 18 semester units in the biological sciences, police science or law enforcement, natural resources conservation, ecology or related fields. Students with equivalent credentials may submit them to the agency for review. Related college courses are defined broadly as any that major in animal sciences, hard sciences excluding math, criminal sciences, and psychology.
Getting Ready for Wildlife Officer Training
POST Training: A course certifying candidates as California Peace Officers readies them to continue the Wildlife Officer application process. Training includes:
Criminal, civil, and court proceedings
Environment specific training
Best practices for traffic management and officer patrol
Firearms training
Trafficking enforcement
Additional specific training
Interview: Candidates will have an individual panel interview during the later stages of the application process
Medical Condition: The applicant must be examined by a licensed medical doctor who will attest to the candidate's suitability for the role of wildlife officer prior to employment.
Hearing: The applicant must have hearing adequate to perform all the essential duties and functions of a Warden, including long distance, directional and voice conversation hearing.
Vision: Vision corrected to 20/20 in each eye. Normal color vision with no other conditions is required for the role. Candidates who have undergone corrective eye surgery to meet minimum visual standards may be required to submit additional information.
Physical Readiness: The candidate must be physically healthy and able to perform to the states minimum time/set standards for exertion on the job.
Psychological Condition: The applicant must be in suitable psychological and emotional health to complete training and be eligible for hire:
Knowledge, Skills, Abilities, and Desired Qualifications
Required to carry and discharge various firearms and weaponry
Capable of patrolling on foot, on horseback, by plane, boats, and in a variety of vehicles
Experience in collecting and preserving evidence, writing reports, and testifying in court.
Ability to promote and coordinate conservation education programs specific to the state of California
Ability to collect and report information on the conditions of fish and wildlife and their habitat
Willingness to enthusiastically and professionally represent the agency at California schools and meetings of special interest groups
Ability to use professional level English grammar, spelling, punctuation, vocabulary, and composition; reading and comprehension
Ability to use foundational math skills including advanced arithmetic, payroll/accounts receivable, and estimation
Additional languages are an asset
Be proficient at a variety of outdoor skills, including horseback riding
Salary Ranges and Incentive Pay for California's Fish and Game Wardens
The California Employment Development reported that the median salary among game wardens was $74,329 ($36.73 hourly) as of 2016, while those in the top 10% earned an average of $93,765 ($45.08 hourly) that year.
Wildlife officer cadets with the California Department of Fish & Wildlife earn between $3,267 and $4,278 a month when starting out (2017). After the initial training period, their base salaries increase incrementally across successive ranges:
Fish & Game Warden – Range A - $3,581 $4,698 per month
Fish & Game Warden – Range B - $4,271 - $5,642 per month
All game wardens receive an additional $175 monthly recruitment and retention stipend.
Fish and game wardens working out of Department of Fish and Wildlife offices located in one of California's "high cost" counties (San Francisco, Monterey, Alameda, Contra Costa, Marin, Napa, Ventura, San Luis Obispo, Santa Clara, Santa Barbara, San Mateo, Sonoma, Santa Cruz, Solano, Orange, San Diego, Los Angeles) receive additional compensation as shown below for the different salary bands and specialized roles:
$220 – Fish and Game Warden Range A
$300 – Fish and Game Warden Range B
$350 – Warden Pilot; Patrol Lieutenant Specialist or Supervisor; Patrol Captain; Patrol Boat Lieutenant or Captain; Assistant Chief
Game wardens who have earned an associate's degree or Intermediate POST certification are paid an extra $50 a month, while those with a bachelor's degree or Advanced POST certification can earn an additional $100 a month.
California Department of Fish and Wildlife
1416 9th Street, 12th Floor
Sacramento, CA 95814
Phone: (916) 445-0411
https://www.wildlife.ca.gov/Enforcement/Career
School Programs
Program
Programs Offered

Allan Hancock College

800 South College Drive

,

Santa Maria

,

CA

93454-6399

Alliant International University-San Diego

10455 Pomerado Road

,

San Diego

,

CA

92131

Law Enforcement Administration

American River College

4700 College Oak Dr

,

Sacramento

,

CA

95841-4286

Natural Resources, Conservation

Antelope Valley College

3041 West Ave K

,

Lancaster

,

CA

93536-5426

Biology
Forest Firefighting and Investigation

Azusa Pacific University

901 E Alosta

,

Azusa

,

CA

91702-7000

Bakersfield College

1801 Panorama Dr

,

Bakersfield

,

CA

93305-1299

Forestry
Biology
Forest Firefighting and Investigation

Biola University

13800 Biola Ave

,

La Mirada

,

CA

90639-0001

Butte College

3536 Butte Campus Drive

,

Oroville

,

CA

95965-8399

Natural Resources, Conservation
Biology

Cabrillo College

6500 Soquel Dr

,

Aptos

,

CA

95003

California Baptist University

8432 Magnolia Ave

,

Riverside

,

CA

92504-3297

Biology
Law Enforcement Administration

California Institute of Technology

1200 E California Blvd

,

Pasadena

,

CA

91125

California Lutheran University

60 W Olsen Rd

,

Thousand Oaks

,

CA

91360-2787

California Polytechnic State University-San Luis Obispo

1 Grand Ave.

,

San Luis Obispo

,

CA

93407

Natural Resources, Conservation
Natural Resources Management and Policy
Forestry
Biology
Microbiology

California State Polytechnic University-Pomona

3801 West Temple Avenue

,

Pomona

,

CA

91768

Biology
Botany, Plant Biology
Microbiology
Zoology and Animal Biology
Environmental Biology

California State University-Bakersfield

9001 Stockdale Hwy

,

Bakersfield

,

CA

93311-1099

Natural Resources Management and Policy
Biology
Criminal Justice

California State University-Channel Islands

One University Dr

,

Camarillo

,

CA

93012

California State University-Chico

First and Normal Sts

,

Chico

,

CA

95929-0150

Biology
Botany, Plant Biology
Microbiology
Criminal Justice

California State University-Dominguez Hills

1000 E Victoria St

,

Carson

,

CA

90747-0005

California State University-East Bay

25800 Carlos Bee Blvd

,

Hayward

,

CA

94542

California State University-Fresno

5241 N Maple Ave

,

Fresno

,

CA

93740

California State University-Fullerton

800 N State College Blvd

,

Fullerton

,

CA

92831-3599

California State University-Long Beach

1250 Bellflower Blvd

,

Long Beach

,

CA

90840-0115

Biology
Microbiology
Marine Biology and Biological Oceanography
Criminal Justice
Security and Protective Services

California State University-Los Angeles

5151 State University Dr

,

Los Angeles

,

CA

90032

Biology
Microbiology
Criminal Justice

California State University-Monterey Bay

100 Campus Center

,

Seaside

,

CA

93955-8001

Water, Wetlands and Marine Resources Management
Biology
Marine Biology and Biological Oceanography

California State University-Northridge

18111 Nordhoff St

,

Northridge

,

CA

91330

California State University-Sacramento

6000 J St

,

Sacramento

,

CA

95819-2694

California State University-San Bernardino

5500 University Pky

,

San Bernardino

,

CA

92407-2397

Biology
Law Enforcement Administration
Criminal Justice

California State University-San Marcos

333 S Twin Oaks Valley Rd

,

San Marcos

,

CA

92096-0001

California State University-Stanislaus

One University Circle

,

Turlock

,

CA

95382-0299

Natural Resources and Conservation
Biology
Criminal Justice

Canada College

4200 Farm Hill Blvd.

,

Redwood City

,

CA

94061-1099

Cerritos College

11110 Alondra Blvd

,

Norwalk

,

CA

90650-6298

Biology
Botany, Plant Biology
Microbiology
Zoology and Animal Biology

Chabot College

25555 Hesperian Blvd

,

Hayward

,

CA

94545

Chaffey College

5885 Haven Ave

,

Rancho Cucamonga

,

CA

91737-3002

Chapman University

One University Dr.

,

Orange

,

CA

92866

Natural Resources Management and Policy
Biology

Citrus College

1000 W Foothill Blvd

,

Glendora

,

CA

91741-1899

City College of San Francisco

50 Phelan Ave

,

San Francisco

,

CA

94112-1898

Claremont Graduate University

150 E Tenth St

,

Claremont

,

CA

91711-6160

Claremont McKenna College

500 E 9th St

,

Claremont

,

CA

91711-6400

College of Alameda

555 Ralph Appezzato Memorial Pky

,

Alameda

,

CA

94501

College of Marin

835 College Ave

,

Kentfield

,

CA

94904-2590

College of San Mateo

1700 W Hillsdale Blvd

,

San Mateo

,

CA

94402-3784

College of the Desert

43-500 Monterey Ave

,

Palm Desert

,

CA

92260

Natural Resources, Conservation
Biology

College of the Redwoods

7351 Tompkins Hill Rd

,

Eureka

,

CA

95501-9300

Forestry
Law Enforcement Administration

College of the Sequoias

915 S. Mooney Blvd

,

Visalia

,

CA

93277-2214

College of the Siskiyous

800 College Ave

,

Weed

,

CA

96094-2899

Natural Resources, Conservation
Biology

Columbia College

11600 Columbia College Dr

,

Sonora

,

CA

95370

Natural Resources, Conservation
Forestry
Biology

Concordia University-Irvine

1530 Concordia West

,

Irvine

,

CA

92612-3203

Contra Costa College

2600 Mission Bell Dr

,

San Pablo

,

CA

94806-3195

Cosumnes River College

8401 Center Parkway

,

Sacramento

,

CA

95823-5799

Crafton Hills College

11711 Sand Canyon Road

,

Yucaipa

,

CA

92339-1799

Cuesta College

Highway 1

,

San Luis Obispo

,

CA

93403-8106

Cuyamaca College

900 Rancho San Diego Pky

,

El Cajon

,

CA

92019

De Anza College

21250 Stevens Creek Blvd.

,

Cupertino

,

CA

95014

Natural Resources, Conservation
Biology

Diablo Valley College

321 Golf Club Rd

,

Pleasant Hill

,

CA

94523

Dominican University of California

50 Acacia Ave

,

San Rafael

,

CA

94901-2298

Biology
Environmental Biology

El Camino College-Compton Center

1111 East Artesia Blvd.

,

Compton

,

CA

90221-5393

El Camino Community College District

16007 Crenshaw Blvd

,

Torrance

,

CA

90506

Evergreen Valley College

3095 Yerba Buena Rd

,

San Jose

,

CA

95135-1598

Feather River Community College District

570 Golden Eagle Ave

,

Quincy

,

CA

95971-9124

Forestry
Wildlife and Wildlands Science and Management
Biology

Folsom Lake College

10 College Parkway

,

Folsom

,

CA

95630

Foothill College

12345 El Monte Rd

,

Los Altos Hills

,

CA

94022

Fresno City College

1101 E. University Ave

,

Fresno

,

CA

93741

Fresno Pacific University

1717 S Chestnut Ave

,

Fresno

,

CA

93702-4709

Biology
Environmental Biology
Law Enforcement Administration

Fullerton College

321 E Chapman Avenue

,

Fullerton

,

CA

92832-2095

Gavilan College

5055 Santa Teresa Blvd

,

Gilroy

,

CA

95020

Glendale Community College

1500 N Verdugo Rd

,

Glendale

,

CA

91208-2894

Golden West College

15744 Goldenwest St.

,

Huntington Beach

,

CA

92647-2710

Grossmont College

8800 Grossmont College Dr

,

El Cajon

,

CA

92020-1799

Hartnell College

411 Central Avenue

,

Salinas

,

CA

93901

Harvey Mudd College

301 Platt Blvd.

,

Claremont

,

CA

91711

Holy Names University

3500 Mountain Blvd

,

Oakland

,

CA

94619-1699

Humboldt State University

1 Harpst Street

,

Arcata

,

CA

95521-8299

Natural Resources, Conservation
Natural Resources Management and Policy
Fishing and Fisheries Sciences and Management
Forestry
Wildlife and Wildlands Science and Management
Biology
Botany, Plant Biology
Zoology and Animal Biology

Imperial Valley College

380 E. Aten Road

,

Imperial

,

CA

92251-0158

Irvine Valley College

5500 Irvine Center Drive

,

Irvine

,

CA

92618-0301

La Sierra University

4500 Riverwalk Parkway

,

Riverside

,

CA

92515-8247

Phone:

(951) 785-2000 x2460

Las Positas College

3000 Campus Hill Drive

,

Livermore

,

CA

94551-7650

Lassen Community College

478-200 Hwy 139

,

Susanville

,

CA

96130

Loma Linda University

11139 Anderson Street

,

Loma Linda

,

CA

92350

Long Beach City College

4901 E. Carson St.

,

Long Beach

,

CA

90808-1706

Los Angeles Mission College

13356 Eldridge Avenue

,

Sylmar

,

CA

91342-3200

Los Angeles Pierce College

6201 Winnetka Ave

,

Woodland Hills

,

CA

91371-0002

Los Angeles Southwest College

1600 W Imperial Hwy.

,

Los Angeles

,

CA

90047-4899

Los Angeles Valley College

5800 Fulton Avenue

,

Valley Glen

,

CA

91401-4096

Los Medanos College

2700 East Leland Road

,

Pittsburg

,

CA

94565

Loyola Marymount University

One Lmu Drive

,

Los Angeles

,

CA

90045-2659

Mendocino College

1000 Hensley Creek Road

,

Ukiah

,

CA

95482

Natural Resources, Conservation
Biology

Merced College

3600 M St

,

Merced

,

CA

95348-2898

Merritt College

12500 Campus Dr

,

Oakland

,

CA

94619-3196

Natural Resources and Conservation

Mills College

5000 MacArthur Blvd

,

Oakland

,

CA

94613

MiraCosta College

One Barnard Drive

,

Oceanside

,

CA

92056-3899

Mission College

3000 Mission College Blvd

,

Santa Clara

,

CA

95054-1897

Modesto Junior College

435 College Ave

,

Modesto

,

CA

95350-5800

Monterey Peninsula College

980 Fremont St

,

Monterey

,

CA

93940-4799

Moorpark College

7075 Campus Rd

,

Moorpark

,

CA

93021-1695

Mount Saint Mary's University

12001 Chalon Rd

,

Los Angeles

,

CA

90049-1599

Napa Valley College

2277 Napa-Vallejo Hwy

,

Napa

,

CA

94558-6236

Criminal Justice
Law Enforcement Administration
Biology

National University

11255 North Torrey Pines Road

,

La Jolla

,

CA

92037-1011

Biology
Law Enforcement Administration

Notre Dame de Namur University

1500 Ralston Ave

,

Belmont

,

CA

94002-1908

Occidental College

1600 Campus Rd

,

Los Angeles

,

CA

90041-3392

Ohlone College

43600 Mission Blvd

,

Fremont

,

CA

94539-0390

Orange Coast College

2701 Fairview Road

,

Costa Mesa

,

CA

92626

Oxnard College

4000 S Rose Ave

,

Oxnard

,

CA

93033-6699

Pacific Union College

One Angwin Ave

,

Angwin

,

CA

94508-9707

Palomar College

1140 W. Mission

,

San Marcos

,

CA

92069-1487

Pepperdine University

24255 Pacific Coast Hwy

,

Malibu

,

CA

90263

Pitzer College

1050 North Mills Avenue

,

Claremont

,

CA

91711-6101

Point Loma Nazarene University

3900 Lomaland Dr

,

San Diego

,

CA

92106-2899

Pomona College

550 N College Ave

,

Claremont

,

CA

91711-6319

Reedley College

995 N Reed Ave

,

Reedley

,

CA

93654

Natural Resources, Conservation
Forestry
Biology

Rio Hondo College

3600 Workman Mill Rd

,

Whittier

,

CA

90601-1616

Biology
Forest Firefighting and Investigation

Sacramento City College

3835 Freeport Blvd

,

Sacramento

,

CA

95822-1386

Saddleback College

28000 Marguerite Pky

,

Mission Viejo

,

CA

92692-3635

Natural Resources, Conservation
Biology

Saint Mary's College of California

1928 Saint Marys Road

,

Moraga

,

CA

94575

San Bernardino Valley College

701 South Mount Vernon Avenue

,

San Bernardino

,

CA

92410-2798

San Diego Christian College

200 Riverview Parkway

,

Santee

,

CA

92071

San Diego City College

1313 Park Boulevard

,

San Diego

,

CA

92101-4787

San Diego Mesa College

7250 Mesa College Dr

,

San Diego

,

CA

92111-4998

San Diego Miramar College

10440 Black Mountain Rd

,

San Diego

,

CA

92126-2999

San Diego State University

5500 Campanile Dr

,

San Diego

,

CA

92182

Biology
Microbiology
Criminal Justice

San Francisco State University

1600 Holloway Ave

,

San Francisco

,

CA

94132

San Jose City College

2100 Moorpark Ave

,

San Jose

,

CA

95128-2798

San Jose State University

1 Washington Sq

,

San Jose

,

CA

95192-0001

Biology
Microbiology
Criminal Justice

Santa Ana College

1530 W. 17th Street

,

Santa Ana

,

CA

92706-3398

Santa Barbara City College

721 Cliff Drive

,

Santa Barbara

,

CA

93109-2394

Santa Clara University

500 El Camino Real

,

Santa Clara

,

CA

95053

Santa Rosa Junior College

1501 Mendocino Avenue

,

Santa Rosa

,

CA

95401-4395

Natural Resources, Conservation
Biology

Santiago Canyon College

8045 E Chapman

,

Orange

,

CA

92869-4512

Scripps College

1030 North Columbia Avenue

,

Claremont

,

CA

91711-3905

Shasta College

11555 Old Oregon Trail

,

Redding

,

CA

96003

Natural Resources, Conservation
Forestry

Sierra College

5000 Rocklin Road

,

Rocklin

,

CA

95677-3397

Simpson University

2211 College View Drive

,

Redding

,

CA

96003-8606

Solano Community College

4000 Suisun Valley Rd

,

Fairfield

,

CA

94534-3197

Phone:

(707) 864-7000 x7116

Sonoma State University

1801 E Cotati Ave

,

Rohnert Park

,

CA

94928-3609

Southwestern College

900 Otay Lakes Rd

,

Chula Vista

,

CA

91910-7299

Stanford University

Address Unknown

,

Stanford

,

CA

94305

Taft College

29 Cougar Court

,

Taft

,

CA

93268

The Master's College and Seminary

21726 Placerita Canyon Road

,

Santa Clarita

,

CA

91321-1200

University of California-Berkeley

200 California Hall

,

Berkeley

,

CA

94720

Natural Resources, Conservation
Natural Resources Management and Policy
Forestry
Forest Resources Management
Natural Resources and Conservation
Biology
Botany, Plant Biology
Microbiology

University of California-Davis

One Shields Avenue

,

Davis

,

CA

95616-8678

Natural Resources, Conservation
Natural Resources and Conservation
Biology
Botany, Plant Biology
Microbiology
Zoology and Animal Biology
Ecology
Population Biology

University of California-Irvine

501 Aldrich Hall

,

Irvine

,

CA

92697

Biology
Botany, Plant Biology

University of California-Los Angeles

405 Hilgard Ave

,

Los Angeles

,

CA

90095-1405

Biology
Ecology
Marine Biology and Biological Oceanography

University of California-Merced

5200 North Lake Road

,

Merced

,

CA

95343-5603

University of California-Riverside

900 University Ave

,

Riverside

,

CA

92521

Biology
Botany, Plant Biology
Microbiology
Ecology

University of California-San Diego

9500 Gilman Dr

,

La Jolla

,

CA

92093

Biology
Microbiology
Marine Biology and Biological Oceanography

University of California-Santa Barbara

5221 Cheadle Hall

,

Santa Barbara

,

CA

93106

Biology
Microbiology
Zoology and Animal Biology
Marine Biology and Biological Oceanography

University of California-Santa Cruz

1156 High St

,

Santa Cruz

,

CA

95064-1011

Biology
Ecology
Marine Biology and Biological Oceanography

University of La Verne

1950 Third St

,

La Verne

,

CA

91750-4401

Biology
Environmental Biology

University of Redlands

1200 E. Colton Ave

,

Redlands

,

CA

92373-0999

Natural Resources Management and Policy
Biology

University of San Diego

5998 Alcala Park

,

San Diego

,

CA

92110-2492

Biology
Marine Biology and Biological Oceanography

University of San Francisco

2130 Fulton St

,

San Francisco

,

CA

94117-1080

University of Southern California

University Park

,

Los Angeles

,

CA

90089

Biology
Marine Biology and Biological Oceanography

University of the Pacific

3601 Pacific Ave

,

Stockton

,

CA

95211-0197

Vanguard University of Southern California

55 Fair Dr

,

Costa Mesa

,

CA

92626

Ventura College

4667 Telegraph Rd

,

Ventura

,

CA

93003-3872

Natural Resources, Conservation
Biology

West Hills College-Coalinga

300 Cherry Lane

,

Coalinga

,

CA

93210

West Hills College-Lemoore

555 College Avenue

,

Lemoore

,

CA

93245

West Los Angeles College

9000 Overland Avenue

,

Culver City

,

CA

90230-3519

West Valley College

14000 Fruitvale Ave

,

Saratoga

,

CA

95070-5698

Westmont College

955 La Paz Rd

,

Santa Barbara

,

CA

93108-1089

Whittier College

13406 E Philadelphia Street

,

Whittier

,

CA

90601

Yuba College

2088 N Beale Rd

,

Marysville

,

CA

95901
Featured Programs: Sponsored School(s) Sponsored School(s) All school search, finder, or match results, as well as colleges and universities displayed…