<!- mfunc search_box_nav ->
<!- /mfunc search_box_nav ->
<!- mfunc feat_school ->
Featured Programs:
Sponsored School(s)
Sponsored School(s)
All school search, finder, or match results, as well as colleges and universities displayed as "Featured School(s)" or "Sponsored Content" are advertisers that compensate us for placement on this site. The resources, editorial content, and school evaluations published on this site are developed independent of the schools that advertise here.
<!- /mfunc feat_school ->
Game wardens in Colorado compete for coveted jobs at both the state and federal level, which means that applicants should be passionate about fishing and wildlife conservation and have an understanding of why these resources are so valuable to our country.
Typically, a warden's responsibilities would include issuing fishing and hunting licenses, making arrests, patrolling for violations of state hunting and fishing laws and data collection.  The jurisdiction of each game warden can vary, but often includes monitoring the natural resources of an entire county, which makes the role demanding both physically and mentally.
Jobs are competitive, with some applicants waiting for months to gain access to hiring pools and some applying to multiple agencies before receiving an offer.  Still, for the right candidate, opportunities are available. Given this fact, it's important to understand the qualifications and requirements of the position, as well as the selection process so as to be fully prepared to succeed.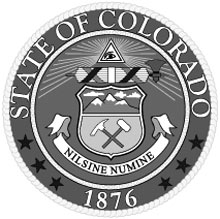 Colorado Game Warden Eligibility Requirements
The Colorado Department of Parks and Wildlife is comprised of individuals who balance their love of the outdoors with knowledge of law enforcement principles and practices. Known statewide as Wildlife Managers, these men and women dedicate their professional lives to protecting and advocating for Colorado's natural resources. While encompassing all the standard duties of a game warden, Wildlife Managers have much more to do than check licenses and enforce hunting regulations.
Colorado's Wildlife Managers are the face of advocacy for Colorado Parks and Wildlife, speaking to advocacy groups and schools, as well as offering hunting and boating safety courses. The role of a Wildlife Manager is a challenging one, which means that all applicants must have the skills that provide their department and the public with the kind of expertise and dedicated service it requires to be effective.
Outlined below are the minimum qualifications for Wildlife Managers in the state of Colorado - please note that all game wardens in the state have successfully completed Colorado's POST training, and positions are often posted in the fall. As outlined on the Colorado Parks and Wildlife website, eligibility criteria include:
Basic Qualifications To Become a Wildlife Officer in Colorado
Age: 21 years of age or older is required in Colorado at the time of POST accredited program entrance
Citizenship: Proof of U.S. Citizenship, resident alien status or naturalization documents are required as part of the wildlife officer application package
License: A valid Colorado-issued driver's license is required. Individuals must maintain a driving record in 'good' standing
Military Service: If formerly a member of the military, a discharge "Under Honorable Conditions" is required
Work Eligibility: New employees must present original documents that establish identity and eligibility for U.S. employment opportunities as per federal law – applicants must be eligible to accept employment in Colorado and therefore the United States
Background and Legal History: Applicants must pass an intensive fingerprint background check in order to continue the application process. Qualifying elements include:
Not disqualified from any portion of a prior formal background investigation within the last year
Not having used, transported, or purchased an illegal controlled substance
Not having illegally manufactured, transported, purchased, distributed, or sold a controlled substance
Not presently on probation by court order
Not ever convicted of a felony offense
Not ever convicted of a misdemeanor crime of physical violence
Not convicted of a crime of domestic violence
No DUI convictions
Not convicted of a crime of dishonesty or moral laxity
Never discharged or resigned under threat of discharge from any law enforcement position
Academic Credentials: Completion of high school or GED /graduation from an accredited college or university with a bachelor's degree in biology, natural resources or a closely related field is required. Work experience, which provides the same kind, amount and level of knowledge as the required education may be substituted on a year-for-year basis in lieu of the bachelor's degree.
Additional Requirements: Application for Colorado Basic Peace Officer Certification
Preparing for Colorado Basic Peace Officer Training
POST Training: A course certifying candidates as Peace Officers and readies those to continue the Wildlife Manager application process totaling a minimum of 540 hours. Training includes:
Surveillance and undercover operations
Firearms usage and safety training
Assertive driving maneuvers
Witness and suspect interviewing/interrogation
Rights and responsibilities of law enforcement agents
Arrest and booking procedures
Courtroom testimony
Report writing
Situational and locational training
Interview: Based on selection processes, candidates will have an oral panel interview with senior department officials
Medical Condition: The applicant must be examined by a licensed physician and produce a signed document indicating that he or she is able to physically perform the duties of a game warden in the state of Colorado
Polygraph: Applicants must successfully pass a polygraph lie detection test
Hearing: The applicant must meet the minimal standard for hearing, including long distance, directional and hearing vocal conversation.
Vision: The applicant must have binocular vision with or without corrective lenses or contact lenses, as well as uninterrupted peripheral vision.
Physical Readiness: The applicant must successfully complete a physical readiness test as part of the state trooper training. This testing will include a swim component as per hiring requirements. Applicants must successfully complete each component of the physical readiness testing during the allotted timeframe to advance through the application process.
Psychological Condition: The applicant must be in suitable psychological and emotional health to continue training as a Colorado Wildlife Manager
Knowledge, Skills, Abilities, and Desired Qualifications
CPR Training
Practice of law enforcement principles and practices
Knowledge of fire management protocols
Knowledge of emergency procedures
Knowledge of federal, state and local agency regulations, policies and procedures relating to natural resources
Knowledge of spreadsheet, Microsoft Office and email software in a networked environment
Knowledge of the internet and mapping programs; other proprietary programs will be used
Knowledge and respect toward indigenous cultures and practices
Establish and maintain effective interpersonal relationships and communicate effectively both verbally and in writing.
Effectively operate and negotiate a 4-wheel drive vehicle on rugged terrain
Ability to effectively use firearms and train others on firearm usage and safety
Game Warden Salaries with the Colorado Parks & Wildlife Department
The Colorado Department of Labor and Employment reported that game wardens in Colorado earned an average salary of $49,829 ($23.96 hourly) as of 2016. Both experience and location greatly affect the salaries of Colorado's game wardens. Those with experience earned an average salary of $59,514 ($28.61 hourly) that year, while entry-level game wardens averaged $30,459 ($14.64 hourly).
The average salaries for Colorado's game wardens differed by as much as 15% depending on the metropolitan area they were located in (2016):
Boulder-Longmont - $51,231
Greeley – $49,696
Pueblo - $48,079
Denver-Aurora - $47,487
Fort Collins-Loveland - $46,077
Grand Junction - $46, 042
Colorado Springs - $44,662
Colorado Parks and Wildlife
1313 Sherman Street, 6th Floor
Denver, CO 80203
Phone: (303) 297-1192?
http://cpw.state.co.us/aboutus/Pages/Careers05.aspx
School Programs
Program
Programs Offered

Adams State University

208 Edgemont Blvd

,

Alamosa

,

CO

81101

Aims Community College

5401 W. 20th St.

,

Greeley

,

CO

80632

Law Enforcement Administration
Forest Firefighting and Investigation

Arapahoe Community College

5900 S. Santa Fe Dr.

,

Littleton

,

CO

80160-9002

Law Enforcement Administration

Colorado Christian University

8787 West Alameda Avenue

,

Lakewood

,

CO

80226

Biology
Law Enforcement Administration

Colorado College

14. E Cache La Poudre St.

,

Colorado Springs

,

CO

80903

Colorado Mesa University

1100 North Avenue

,

Grand Junction

,

CO

81501-3122

Biology
Law Enforcement Administration
Criminal Justice

Colorado Mountain College

802 Grand Ave.

,

Glenwood Springs

,

CO

81601-0233

Natural Resources, Conservation

Colorado Northwestern Community College

500 Kennedy Drive

,

Rangely

,

CO

81648-3598

Natural Resources, Conservation
Law Enforcement Administration

Colorado State University-Fort Collins

102 Administration Building

,

Fort Collins

,

CO

80523-0100

Natural Resources, Conservation
Water, Wetlands and Marine Resources Management
Natural Resource Recreation and Tourism
Fishing and Fisheries Sciences and Management
Forest Sciences and Biology
Wildlife and Wildlands Science and Management
Biology
Botany, Plant Biology
Microbiology
Zoology and Animal Biology
Wildlife Biology
Ecology

Colorado State University-Global Campus

7800 East Orchard Road Ste 200

,

Greenwood Village

,

CO

80111-0000

Law Enforcement Administration

Colorado State University-Pueblo

2200 Bonforte Blvd

,

Pueblo

,

CO

81001-4901

Community College of Aurora

16000 E CentreTech Pky

,

Aurora

,

CO

80011-9036

Law Enforcement Administration

Fort Lewis College

1000 Rim Drive

,

Durango

,

CO

81301-3999

Front Range Community College

3645 W 112th Ave

,

Westminster

,

CO

80031

Wildlife and Wildlands Science and Management

Johnson & Wales University-Denver

7150 Montview Blvd

,

Denver

,

CO

80220

Law Enforcement Administration

Metropolitan State University of Denver

Speer Blvd and Colfax Ave

,

Denver

,

CO

80217-3362

Land Use Planning and Management or Development
Biology
Criminal Justice

Naropa University

2130 Arapahoe Ave

,

Boulder

,

CO

80302-6697

Natural Resources Management and Policy

Pikes Peak Community College

5675 S Academy Blvd

,

Colorado Springs

,

CO

80906-5498

Natural Resources, Conservation
Natural Resources Management and Policy
Law Enforcement Administration
Forest Firefighting and Investigation
Security and Protective Services

Pueblo Community College

900 West Orman Avenue

,

Pueblo

,

CO

81004-1499

Law Enforcement Administration

Red Rocks Community College

13300 W Sixth Ave

,

Lakewood

,

CO

80228-1255

Natural Resources Management and Policy
Security and Protective Services

Regis University

3333 Regis Blvd

,

Denver

,

CO

80221-1099

Phone:

(800) 388-2366 x2111

Trinidad State Junior College

600 Prospect St

,

Trinidad

,

CO

81082

Law Enforcement Administration

United States Air Force Academy

2304 Cadet Drive, Suite 3800

,

USAFA

,

CO

80840-5002

University of Colorado Colorado Springs

1420 Austin Bluffs Parkway

,

Colorado Springs

,

CO

80918

Biology
Law Enforcement Administration

University of Colorado Denver

1380 Lawrence Street, Lawrence Street Center, Suite 1400

,

Denver

,

CO

80217-3364

Biology
Microbiology
Law Enforcement Administration

University of Denver

2199 S. University Blvd

,

Denver

,

CO

80208

Natural Resources Management and Policy
Biology
Ecology

University of Northern Colorado

Carter Hall - Rm 4000

,

Greeley

,

CO

80639

Western State Colorado University

600 N Adams

,

Gunnison

,

CO

81231
Featured Programs: Sponsored School(s) Sponsored School(s) All school search, finder, or match results, as well as colleges and universities displayed…