<!- mfunc search_box_nav ->
<!- /mfunc search_box_nav ->
<!- mfunc feat_school ->
Featured Programs:
Sponsored School(s)
Sponsored School(s)
All school search, finder, or match results, as well as colleges and universities displayed as "Featured School(s)" or "Sponsored Content" are advertisers that compensate us for placement on this site. The resources, editorial content, and school evaluations published on this site are developed independent of the schools that advertise here.
<!- /mfunc feat_school ->
Jobs for qualified game warden officers in Florida remain highly competitive at both the state and federal levels, indicating that only the most able applicants will be successful.  Ultimately, to be successful in the field, game wardens should enjoy the outdoors and have a passion for environmental advocacy and the protection of natural resources.
Their diverse job duties include more than just enforcing conservation laws. They are responsible for everything from helping with the rescue and rehabilitation of injured animals, to remediation of nuisance animals that threaten hikers and campers, and they are sometimes even called on for search and rescue missions as needed.  Game wardens are employed to manage a county or in some instances a larger portion of the state, and as such, the job is both physically and mentally challenging so only the best and brightest need apply.
With stiff competition for warden jobs in Florida, many applicants wait for several months at each stage of the selection process and apply across multiple agencies to increase their odds of being hired.  It's important to understand the requirements and selection process for each agency, as well as how to showcase your qualifications in order to stand out among the pool of capable candidates.  Read more to discover how to maximize your chances of becoming a warden with the Florida Fish and Wildlife Conservation Commission.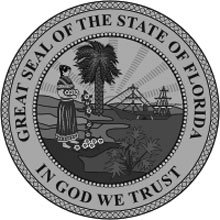 Florida Game Warden Eligibility Requirements
Florida's Fish and Wildlife Conservation Commission employs Law Enforcement Officers to manage wildlife and marine conservation and enforcement efforts along Florida's saltwater coastline, as well as its 37 million acres of land and freshwater. These dedicated individuals balance their love of the outdoors with a passion for enforcing conservation laws.
As Law Enforcement Officers, Florida's game wardens are responsible for basic duties that include checking licenses and enforcing hunting regulations, speaking to advocacy groups and schools, as well as offering hunting and boating safety courses. The role of a Law Enforcement Officer in Florida is a challenging one, which means that all applicants must demonstrate they have what it takes to effectively serve the Fish and Wildlife Conservation Commission.
Outlined below are the minimum qualifications for Law Enforcement Officer jobs with the Commission. All officer candidates in the state will have to successfully complete extensive cadet training. As outlined on the Florida Fish and Wildlife Conservation Commission website, eligibility criteria include:
Basic Qualifications for a Job with the Florida Fish and Wildlife Conservation Commission
Age: 19 years of age or older is required at the time of the start of cadet training
Citizenship: Proof of U.S. citizenship, or naturalization documents are required, as well as proof of Florida residency
License: A valid Florida-issued driver's license is required.
Military Service: If applicant is a veteran of any of the United States armed forces, a discharge "Under Honorable Conditions" is required
Work Eligibility: New employees must present original documents that establish identity and eligibility for U.S. employment opportunities as per federal law – applicants must be eligible to accept employment before the process continues
Background and Legal History: Applicants must pass a background check in order to continue the application process to ensure that candidates have no legal issues that would prevent them from serving. The process is intensive and designed to ensure that candidates have:
Never handled an illegal controlled substance
Are not on court-ordered probation
Never been convicted of a felony offense
Never been convicted of domestic violence, misdemeanor or otherwise
Never been convicted of perjury or false statement or crime of immorality
Never been discharged or resigned under threat of discharge from any law enforcement position
Full disclosure of driving or boating under the influence record if any
Academic Credentials: Completion of high school or GED is required. To become a FWC Law Enforcement Officer, cadets in Florida have a background in law enforcement, work with the public, or military experience as work experience, OR 30 semester hours at an accredited college or university
Additional Requirements:
State of Florida employment application
Supplemental Fish and Wildlife Conservation Commission application
TABE (Test of Adult Basic Education) for non-sworn applicants with a minimum score of 12
BAT (Basic Abilities Test) for non-sworn applicants with a minimum score of 79
Being Prepared for Police Academy and Conservation Commission Training
Police Basic Training: Recruit training begins with 568-hours of basic training at the Florida's police academy. This segment of training includes:
Florida criminal law
Accident investigation
Driving techniques for patrol vehicles, ATVs and marine craft
Firearms training
First responder procedure
Emergency medical procedure
Homeland security
Information systems
Officer survival
Laws and practices of arrest, evidence, and search and seizures
Game Warden Training: Following successful Police Basic Training, game warden specific training takes place over the following year and will cover:
Florida Division of Fish and Wildlife-specific training and orientation
Hunting, fishing, and boating regulations and statutes
Boating and hunting accident investigations and reconstruction
Emergency search and rescue practice and organizational procedures
Performing vessel safety checks
Reporting on and ceasing environmental crimes
Small boat operations
Extensive field training
Prosecution procedures for environmental criminals
Training for non-sworn applicants: Fish and Wildlife Conservation Commission Law Enforcement Training Center
Non-sworn applicants will be offered employment and be enrolled for a 19-week basic law enforcement training course. Sworn applicants undergo an 8-week training session that includes:
Fish and wildlife conservation laws
Land navigation and GPS
Water safety survival
Man tracking
Vessel Operation
Species ID
Field Training: After other training components have been successfully completed, 16 weeks of training in partnership with a more senior officer is required prior to start of regular duties
Interview: Candidates will have an oral interview with three or more members of the Fish and Wildlife Conservation officers during the later stages of the application process
Medical Condition: All candidates shall be in 'good' physical health as per Florida state requirements
Hearing: The applicant must be able to hear adequately in long distance, directional and voice conversation situations, as well as with high ambient noise factors
Vision: The applicant must have better than 20/200 vision with both eyes, and corrected to 20/20 with or without corrective lenses or contact lenses. Full, binocular field of vision must be present. Candidates cannot be red/green color blind nor suffer from conditions that result in double vision, lack of depth perception or other disorders that might impact safety or job performance.
Physical Readiness: The applicant must successfully complete a physical readiness test showing that he or she is in excellent physical condition.
Swim test – applicants must be able to swim 300 yards in less than 10 minutes in a pool environment
Physical Abilities Test – In 6:04 or less, candidates must:
Exit a truck/opening a tailgate
Run 220 yards
Complete an obstacle course
Drag a 150 pound human-weight
Complete an obstacle course
Run 220 yards
Dry-fire a weapon six times with each hand
Place items in a truck
Enter a police-issue vehicle
Psychological Condition: The applicant must be in suitable psychological and emotional health as evaluated and stated on an affidavit to begin the employment process and various phases of training
Knowledge, Skills, Abilities, and Desired Qualifications
Demonstrate effective use of English including grammar, spelling, punctuation, vocabulary, and composition; reading and comprehension for oral and verbal communication
Demonstrate effective use of math including advanced arithmetic, basic accounting, estimating, and data collection and other business principles
Demonstrate knowledge of any additional languages from casual to professional speaking level
Knowledge of current principles and practices of habitat resources, law enforcement and wildlife management
Proper use of equipment used in hunting, trapping, and fishing
Good observation and recall
Use, care, and maintenance of firearms, vehicles, (boats, ATVs, snowmobiles, etc.), and other outdoor equipment
Public speaking
Remain committed to professional development
Effectively operate and negotiate a 4-wheel drive vehicle as well as marine craft for patrol and pursuit
Effectively use firearms in safety and emergency situations
Game Warden Salaries and Incentives Through the Florida Fish and Wildlife Conservation Commission
The average starting salary for a game warden with Florida's Fish and Wildlife Conservation Commission was $36,223 as of 2017. However, wardens in counties with a higher cost of living earn a higher starting salary:
Broward County - $41,222
Collier County - $39,223
Dade County - $41,222
Lee County - $39,223
Monroe County - $46,222
Palm Beach County - $41,222
Florida offers a significant benefits package for these conservation law enforcement officers that includes:
Salary incentives of up to $130 per month for certain academic achievement and/or career development courses
Four hours of annual leave accrued biweekly for game wardens employed for the first five years up to 6 hours accrued for officers who have worked more than 10 years
State funded retirement of 97%
Group health and life insurance subsidized by the state which pays two-thirds of the cost
Tax advantaged retirement options
College classes tuition free
GI Bill for qualified veterans
Florida Fish and Wildlife Conservation Commission
620 S. Meridian St.
Tallahassee, FL 32399-1600
Phone: (850) 488-4676
http://myfwc.com/get-involved/employment/law-enforcement/
School Programs
Program
Programs Offered

Ave Maria University

5050 Ave Maria Blvd

,

Ave Maria

,

FL

34142-9505

Barry University

11300 NE 2nd Ave

,

Miami

,

FL

33161-6695

Bethune-Cookman University

640 Dr Mary McLeod Bethune Blvd

,

Daytona Beach

,

FL

32114-3099

Broward College

111 East Las Olas Blvd

,

Fort Lauderdale

,

FL

33301

Law Enforcement Administration

Chipola College

3094 Indian Circle

,

Marianna

,

FL

32446-2053

Law Enforcement Administration

City College-Gainesville

7001 N.W. 4th Blvd.

,

Gainesville

,

FL

32607

Law Enforcement Administration

City College-Miami

9300 S Dadeland Blvd. 2nd Floor

,

Miami

,

FL

33156

Phone:

(305) 666-9242 x121

Law Enforcement Administration

Clearwater Christian College

3400 Gulf to Bay Blvd

,

Clearwater

,

FL

33759-4595

Phone:

(727) 726-1153 x253

Biology
Law Enforcement Administration

College of Central Florida

3001 SW College Rd

,

Ocala

,

FL

34474

Law Enforcement Administration

Daytona State College

1200 W. International Speedway Blvd.

,

Daytona Beach

,

FL

32114

Law Enforcement Administration

Eastern Florida State College

1519 Clearlake Rd

,

Cocoa

,

FL

32922

Law Enforcement Administration

Eckerd College

4200 54th Ave S

,

Saint Petersburg

,

FL

33711-4700

Biology
Marine Biology and Biological Oceanography
Environmental Biology

Edward Waters College

1658 Kings Rd

,

Jacksonville

,

FL

32209

Everglades University

5002 T-Rex Avenue, Suite 100

,

Boca Raton

,

FL

33431

Phone:

(561) 912-1211 x109

Natural Resources, Conservation

Florida Agricultural and Mechanical University

1500 S Martin Luther King Jr Blvd

,

Tallahassee

,

FL

32307

Florida Atlantic University

777 Glades Rd

,

Boca Raton

,

FL

33431-0991

Biology
Law Enforcement Administration
Criminal Justice
Security and Protective Services

Florida Gateway College

Highway 90 East

,

Lake City

,

FL

32025-2007

Law Enforcement Administration

Florida Gulf Coast University

10501 Fgcu Blvd S

,

Fort Myers

,

FL

33965-6565

Water, Wetlands and Marine Resources Management
Biology
Criminal Justice

Florida Institute of Technology

150 West University Boulevard

,

Melbourne

,

FL

32901-6975

Natural Resources Management and Policy
Biology
Ecology
Marine Biology and Biological Oceanography
Conservation Biology

Florida International University

11200 S. W. 8 Street

,

Miami

,

FL

33199

Biology
Marine Biology and Biological Oceanography
Criminal Justice

Florida Keys Community College

5901 College Rd

,

Key West

,

FL

33040

Wildlife and Wildlands Science and Management
Law Enforcement Administration

Florida Memorial University

15800 NW 42 Avenue

,

Miami Gardens

,

FL

33054-6199

Biology
Law Enforcement Administration

Florida Panhandle Technical College

757 Hoyt Street

,

Chipley

,

FL

32428-1618

Law Enforcement Administration

Florida Southern College

111 Lake Hollingsworth Dr

,

Lakeland

,

FL

33801-5698

Florida SouthWestern State College

8099 College Parkway

,

Fort Myers

,

FL

33919

Law Enforcement Administration
Security and Protective Services

Florida State College at Jacksonville

501 W State St

,

Jacksonville

,

FL

32202

Law Enforcement Administration
Security and Protective Services

Florida State University

222 S. Copeland Street

,

Tallahassee

,

FL

32306-1037

Gulf Coast State College

5230 West U.S. Highway 98

,

Panama City

,

FL

32401

Law Enforcement Administration

Hillsborough Community College

39 Columbia Drive

,

Tampa

,

FL

33606-3584

Law Enforcement Administration

Hodges University

2655 Northbrooke Drive

,

Naples

,

FL

34119-7932

Law Enforcement Administration
Criminal Justice

Indian River State College

3209 Virginia Ave

,

Fort Pierce

,

FL

34981-5596

Biology
Law Enforcement Administration
Criminal Justice

Jacksonville University

2800 University Blvd N

,

Jacksonville

,

FL

32211-3394

Biology
Marine Biology and Biological Oceanography

Johnson & Wales University-North Miami

1701 NE 127th St

,

North Miami

,

FL

33181

Law Enforcement Administration

Keiser University-Ft Lauderdale

1500 NW 49th St.

,

Fort Lauderdale

,

FL

33309

Law Enforcement Administration
Criminal Justice

Lake-Sumter State College

9501 US Hwy 441

,

Leesburg

,

FL

34788-8751

Law Enforcement Administration

Lynn University

3601 N. Military Trail

,

Boca Raton

,

FL

33431-5598

Biology
Law Enforcement Administration

Miami Dade College

300 NE 2nd Avenue

,

Miami

,

FL

33132-2204

Biology
Law Enforcement Administration
Security and Protective Services

North Florida Community College

325 NW Turner Davis Dr

,

Madison

,

FL

32340

Law Enforcement Administration

Northwest Florida State College

100 College Blvd

,

Niceville

,

FL

32578-1295

Law Enforcement Administration

Nova Southeastern University

3301 College Ave

,

Fort Lauderdale

,

FL

33314-7796

Natural Resources Management and Policy
Water, Wetlands and Marine Resources Management
Biology
Marine Biology and Biological Oceanography
Criminal Justice

Palm Beach Atlantic University

901 S. Flagler Drive

,

West Palm Beach

,

FL

33401

Palm Beach State College

4200 Congress Ave

,

Lake Worth

,

FL

33461-4796

Law Enforcement Administration

Pasco-Hernando State College

10230 Ridge Road

,

New Port Richey

,

FL

34654-5199

Law Enforcement Administration

Pensacola State College

1000 College Blvd

,

Pensacola

,

FL

32504-8998

Law Enforcement Administration

Polk State College

999 Avenue H NE

,

Winter Haven

,

FL

33881-4299

Law Enforcement Administration
Criminal Justice

Remington College-Heathrow Campus

500 International Parkway

,

Heathrow

,

FL

32746

Law Enforcement Administration

Remington College-Tampa Campus

6302 E. Dr. Martin Luther King Jr. Blvd, Ste 400

,

Tampa

,

FL

33619

Law Enforcement Administration

Rollins College

1000 Holt Avenue

,

Winter Park

,

FL

32789-4499

Biology
Marine Biology and Biological Oceanography

Saint Johns River State College

5001 Saint Johns Ave

,

Palatka

,

FL

32177

Law Enforcement Administration

Saint Leo University

33701 State Road 52

,

Saint Leo

,

FL

33574-6665

Biology
Law Enforcement Administration
Criminal Justice
Security and Protective Services

Santa Fe College

3000 Northwest 83rd Street

,

Gainesville

,

FL

32606-6210

Law Enforcement Administration

Seminole State College of Florida

100 Weldon Blvd

,

Sanford

,

FL

32773-6199

Law Enforcement Administration

South Florida State College

600 W College Dr

,

Avon Park

,

FL

33825-9356

Law Enforcement Administration

Southeastern University

1000 Longfellow Blvd

,

Lakeland

,

FL

33801-6034

St Petersburg College

6021 142nd Ave N

,

Clearwater

,

FL

33760-2822

Natural Resources Management and Policy
Biology
Law Enforcement Administration
Security and Protective Services

St Thomas University

16401 NW 37th Ave

,

Miami Gardens

,

FL

33054-6459

Biology
Law Enforcement Administration
Criminal Justice
Security and Protective Services

State College of Florida-Manatee-Sarasota

5840 26th St W

,

Bradenton

,

FL

34207

Law Enforcement Administration
Security and Protective Services

Stetson University

421 N Woodland Blvd

,

DeLand

,

FL

32723

Tallahassee Community College

444 Appleyard Dr

,

Tallahassee

,

FL

32304-2895

Law Enforcement Administration

The University of Tampa

401 W Kennedy Blvd

,

Tampa

,

FL

33606-1490

Biology
Marine Biology and Biological Oceanography

The University of West Florida

11000 University Parkway

,

Pensacola

,

FL

32514-5750

Biology
Marine Biology and Biological Oceanography
Criminal Justice

University of Central Florida

4000 Central Florida Blvd

,

Orlando

,

FL

32816

Biology
Conservation Biology
Criminal Justice

University of Florida

Address Unknown

,

Gainesville

,

FL

32611

Fishing and Fisheries Sciences and Management
Forestry
Wildlife and Wildlands Science and Management
Biology
Botany, Plant Biology
Zoology and Animal Biology
Ecology

University of Florida-Online

341 Tigert Hall 300 SW 13th St

,

Gainesville

,

FL

32611

University of Miami

University of Miami

,

Coral Gables

,

FL

33146

Natural Resources Management and Policy
Water, Wetlands and Marine Resources Management
Biology
Marine Biology and Biological Oceanography

University of North Florida

1 UNF Drive

,

Jacksonville

,

FL

32224-7699

University of South Florida-Main Campus

4202 East Fowler Ave

,

Tampa

,

FL

33620-9951

Biology
Law Enforcement Administration

University of South Florida-Sarasota-Manatee

8350 N Tamiami Trail

,

Sarasota

,

FL

34243-2049

Law Enforcement Administration

University of South Florida-St Petersburg

140 Seventh Ave S.

,

St. Petersburg

,

FL

33701-9807

Valencia College

190 South Orange Avenue

,

Orlando

,

FL

32801

Law Enforcement Administration

Warner University

13895 Hwy 27

,

Lake Wales

,

FL

33859-8797
Featured Programs: Sponsored School(s) Sponsored School(s) All school search, finder, or match results, as well as colleges and universities displayed…