<!- mfunc search_box_nav ->
<!- /mfunc search_box_nav ->
<!- mfunc feat_school ->
Featured Programs:
Sponsored School(s)
Sponsored School(s)
All school search, finder, or match results, as well as colleges and universities displayed as "Featured School(s)" or "Sponsored Content" are advertisers that compensate us for placement on this site. The resources, editorial content, and school evaluations published on this site are developed independent of the schools that advertise here.
<!- /mfunc feat_school ->
At present, entry-level game warden jobs are highly sought after in Georgia.  Competition for these jobs is intense at the state and federal levels due to both the relatively small number of positions available and the stringent qualifications required.  Successful applicants already enjoy the outdoors and have a strong desire to protect the beauty and natural resources of Georgia all while educating the public about environmental conservation.
Often, a single game warden is responsible for the enforcement of wildlife laws for a large region of the state. Typical job responsibilities while patrolling their jurisdiction can include biological duties like data collection and habitat management, tracking bird and mammal migration, among other conservation efforts.
Due to the stringent requirements and limited availability of jobs, game warden applicants often apply to multiple agencies and often spend at least a few months as part of a hiring pool of qualified applicants.  In a competitive job market, it is important to understand the minimum qualifications, requirements and hiring process so that applicants can be fully prepared for all stages of the selection process.  Read more to learn about game warden jobs in the state of Georgia.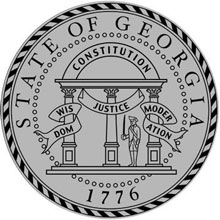 Georgia Game Warden Eligibility Requirements
The Department of Natural Resources in Georgia requires all the Conservation Rangers in its employment to be certified peace officers. Conservations Rangers are driven by a strong desire to protect fish and wildlife in their native habitats and have a passion for law enforcement. Georgia's Conservation Rangers are primarily committed to managing fish and game regulations, but as Peace Officers they may be called upon to enforce any Georgia law since they have statewide jurisdiction.
Additional responsibilities in this role include protecting Georgia's natural resources from poachers, coordinating and promoting hunter education programs, firearm and boating safety training, surveying fish and wildlife in their habitats, as well as speaking to advocacy groups on safety, regulations and conservation issues. The diversity in the Conservation Ranger role means that candidates should be prepared to demonstrate their qualifications among a pool of other strong candidates.
Listed below are the minimum qualifications needed to become a Georgia Conservation Ranger. Additional information as well as job postings are made available to the public through the website at the Georgia Department Natural Resources – Law Enforcement Division.
Basic Qualifications for a Job with the Georgia Department of Natural Resources
Age: 21 years of age or older is required at the time of the start of training
Citizenship: Proof of U.S. Citizenship or naturalization documents are required; additionally, proof of Georgia residency is required
License: A valid Georgia-issued driver's license is required.
Military Service: If a retired member of any of the branches of United States military, a discharge "Under Honorable Conditions" is required
Work Eligibility: New employees must present original documents that establish identity and eligibility for U.S. employment opportunities as per federal law – applicants must be eligible to accept employment in the U.S.
Background and Legal History: Applicants must pass an intensive fingerprint background check in order to continue the application process to ensure that candidates have:
Not used, transported, or purchased an illegal controlled substance in the last 5 years
Not handled or sold a controlled substance
Are not currently on probation
Never been convicted of a felony offense
Never been convicted of a crime of domestic violence, misdemeanor or otherwise
Never been convicted of perjury or false statement
Never been discharged or resigned under threat of discharge from any law enforcement position
Never been charged with driving or boating under the influence of alcohol within past five years
Not been cited with traffic violations involving the refusal to submit to a breath/blood/urine test within five years
No more than four moving violations within the past three years
Academic Credentials: Completion of high school or GED is required. The completion of an Associate's degree from an accredited college or university OR completion of 60 semester hours from an accredited college or university OR completion of an Associate's degree from a Technical College is required. Georgia's State Human Resources Department would like all applicants to note that that certificates and/or accumulated hours without an Associate's degree do not qualify.
Additional Requirements: POST Entrance exam test scores (ASSET or COMPASS)
POST and WRD Training for Conservation Rangers
POST Basic Training:
Georgia Criminal Law
Accident investigation
Driving techniques including situational control, pursuit and evasion
Extensive Firearms training
First responder emergency protocols for fire and medical emergency
Homeland security
Information systems
Officer survival
Laws of arrest, evidence, and search and seizures
WRD Field Training Officer (FTO) Program
12 weeks of mentorship, classroom and practical training from colleagues and senior officers
DNR Academy
Fish and wildlife conservation laws
Land navigation and GPS usage
Water safety survival
Human tracking
Vessel Operation
Species ID
Field Training
Division of Fish and Wildlife-specific training and orientation
Hunting, fishing, and boating regulations and statutes
Performing vessel safety and violation checks
Environmental crimes
Small boat operations
Extensive field training
Probationary field-training period
6 months
Additional Training
Annual in-service training updates consisting of a minimum of 20 hours each year are required.
Additionally, advanced training opportunities are available to Georgia's Conservation Rangers such as:

S. Coast Guard National Boating School
Federal Marine Law Enforcement Training Program
FBI National Academy and Command College.
Interview: Candidates will have an oral interview to evaluate experience and knowledge in the areas of hunting, fishing, boating and related outdoor activities. Outward appearance and deportment may be assessed.
Polygraph Test: A series of questions detailing past experience with substance abuse and criminal activity will be asked of the applicant
Medical evaluation: The candidate's vision, hearing, ENT, cardiovascular, respiratory, gastrointestinal, rectal, hernia, genital/urinary, back and neck, extremities, nervous system, emotional stability, and laboratory analysis will be evaluated.
Psychological Condition: The applicant must be in suitable psychological and emotional health as evaluated by a state physician
Hearing: The applicant must be able to hear in 'normal' settings and be without significant hearing loss.
Vision: The applicant must have better than 20/40 corrected binocular vision with a visual field of 160+ degrees. Candidates cannot be red/green color blind.
Physical Readiness: Georgia applicants must successfully complete a physical readiness test showing that he or she is able to complete:
¾ mile run
¾ mile obstacle run
Swim test – applicants must be able to swim 50-yards fully clothed
Knowledge, Skills, Abilities, and Desired Qualifications
Demonstrate professional command of English that includes attention to grammar, spelling, punctuation, vocabulary, and composition; reading and comprehension for oral and verbal communication will be evaluated
Demonstrate effective use of mathematics including advanced arithmetic, basic accounting, estimating, and data collection
Demonstrate any Receptive and expressive bilingual skills.
Knowledge of current principles and practices of wildlife management, law enforcement, psychology or other branches of the law
Computer spreadsheet, word processing, email, GIS, and database knowledge in a networked environment is required; the state uses bespoke programs for training and information delivery
Ability to take and follow orders and work under stress.
Ability to gather information by interviewing people.
Ability to use reasoning and judgment to make quick decisions on routine matters without immediate supervision.
Facility with media devices with the intent to create a presentation or participate in training
Effectively operate and negotiate a 4-wheel drive vehicle on rugged terrain
Effectively utilize boats, snowmobiles, and ATVs for patrol and pursuit
Effectively use firearms and train others on firearm usage and safety
Professional development or college courses in psychology, law enforcement, sociology, natural resources management or wildlife management
Salaries for Conservation Rangers with the Georgia Department of Natural Resources
The Georgia Department of Natural Resources Law Enforcement Division shows the starting salary for new wardens to be $41,236.08 as of 2017. Wardens receive a salary bump in regular intervals throughout their careers and are also eligible for additional increases based on job performance. The DNR also offers a number of benefits to its game wardens, ranging from health and other types of insurance to tax-deferred compensation and retirement.
The Georgia Department of Labor reported that game wardens with several years of experience under their belt would typically earn $46,944 ($22.57 hourly). Salary data from the US Bureau of Labor Statistics indicated that the average salary for game wardens in Georgia rose by 13% between 2015 and 2016.
The US Bureau of Labor Statistics also indicated that game wardens in the Atlanta area earned exceptionally high salaries, exceeding the state average warden salary by 18%.
Georgia Law Enforcement Division
2070 U.S. Hwy. 278, SE
Social Circle, GA 30025
Phone: (770) 918-6408
http://www.gadnrle.org
School Programs
Program
Programs Offered

Abraham Baldwin Agricultural College

2802 Moore Hwy

,

Tifton

,

GA

31793-2601

Forest Resources Management
Wildlife and Wildlands Science and Management
Biology

Agnes Scott College

141 E. College Ave.

,

Decatur

,

GA

30030-3770

Albany State University

504 College Drive

,

Albany

,

GA

31705

Albany Technical College

1704 South Slappey Boulevard

,

Albany

,

GA

31701

Andrew College

501College St

,

Cuthbert

,

GA

39840-5550

Wildlife and Wildlands Science and Management
Biology
Law Enforcement Administration

Armstrong State University

11935 Abercorn St

,

Savannah

,

GA

31419-1997

Biology
Criminal Justice
Security and Protective Services

Athens Technical College

800 U.S. Hwy 29 North

,

Athens

,

GA

30601

Atlanta Metropolitan State College

1630 Metropolitan Parkway, SW

,

Atlanta

,

GA

30310-4448

Biology
Law Enforcement Administration

Atlanta Technical College

1560 Metropolitan Pkwy SW

,

Atlanta

,

GA

30310-4446

Augusta Technical College

3200 Augusta Tech Drive

,

Augusta

,

GA

30906

Bainbridge State College

2500 E Shotwell St

,

Bainbridge

,

GA

39819

Berry College

2277 Martha Berry Hwy NW

,

Mount Berry

,

GA

30149

Brenau University

500 Washington Street SE

,

Gainesville

,

GA

30501-3668

Biology
Law Enforcement Administration

Brewton-Parker College

201 David-Eliza Fountain Circle

,

Mount Vernon

,

GA

30445

Central Georgia Technical College

80 Cohen Walker Drive

,

Warner Robins

,

GA

31088

Chattahoochee Technical College

980 S Cobb Drive Dr SE

,

Marietta

,

GA

30060

Clark Atlanta University

223 James P Brawley Drive, S.W.

,

Atlanta

,

GA

30314-4391

Clayton State University

2000 Clayton State Boulevard

,

Morrow

,

GA

30260-0285

Coastal Pines Technical College

1701 Carswell Ave

,

Waycross

,

GA

31503

College of Coastal Georgia

One College Drive

,

Brunswick

,

GA

31520-3644

Columbus State University

4225 University Ave

,

Columbus

,

GA

31907-5645

Columbus Technical College

928 Manchester Expy

,

Columbus

,

GA

31904-6572

Covenant College

14049 Scenic Highway

,

Lookout Mountain

,

GA

30750-4164

Dalton State College

650 College Drive

,

Dalton

,

GA

30720-3797

Biology
Law Enforcement Administration

East Georgia State College

131 College Cir

,

Swainsboro

,

GA

30401

Emmanuel College

181 Springs St

,

Franklin Springs

,

GA

30639

Biology
Law Enforcement Administration

Emory University

408 Administration Building, 201 Dowman Drive

,

Atlanta

,

GA

30322

Fort Valley State University

1005 State University Dr

,

Fort Valley

,

GA

31030-4313

Georgia College and State University

231 W Hancock Street

,

Milledgeville

,

GA

31061

Biology
Law Enforcement Administration

Georgia Gwinnett College

1000 University Center Lane

,

Lawrenceville

,

GA

30043

Georgia Institute of Technology-Main Campus

225 North Ave

,

Atlanta

,

GA

30332-0530

Georgia Military College

201 E Greene St

,

Milledgeville

,

GA

31061

Biology
Law Enforcement Administration

Georgia Northwestern Technical College

One Maurice Culberson Drive

,

Rome

,

GA

30161

Georgia Piedmont Technical College

495 N Indian Creek Dr

,

Clarkston

,

GA

30021-2397

Georgia Regents University

1120 Fifteenth St

,

Augusta

,

GA

30912

Biology
Ecology
Criminal Justice

Georgia Southern University

Brannen Hall, Room 2015, 2670 Southern Drive

,

Statesboro

,

GA

30460-8126

Georgia Southwestern State University

800 Georgia Southwestern State University Dr.

,

Americus

,

GA

31709-4693

Georgia State University

33 gilmer st

,

Atlanta

,

GA

30303-3083

Gordon State College

419 College Dr

,

Barnesville

,

GA

30204

Gwinnett Technical College

5150 Sugarloaf Parkway

,

Lawrenceville

,

GA

30043-5702

Kennesaw State University

1000 Chastain Rd

,

Kennesaw

,

GA

30144-5591

Biology
Law Enforcement Administration
Criminal Justice

LaGrange College

601 Broad Street

,

Lagrange

,

GA

30240-2999

Lanier Technical College

2990 Landrum Education Dr

,

Oakwood

,

GA

30566

Life University

1269 Barclay Circle

,

Marietta

,

GA

30060

Mercer University

1400 Coleman Avenue

,

Macon

,

GA

31207

Biology
Environmental Biology
Law Enforcement Administration
Criminal Justice

Middle Georgia State College

100 College Station Drive

,

Macon

,

GA

31206

Morehouse College

830 Westview Dr SW

,

Atlanta

,

GA

30314

Moultrie Technical College

800 Veterans Parkway North

,

Moultrie

,

GA

31788

Natural Resources Management and Policy
Criminal Justice

North Georgia Technical College

1500 Georgia Hwy 197 N

,

Clarkesville

,

GA

30523

Oconee Fall Line Technical College

1189 Deepstep Rd

,

Sandersville

,

GA

31082

Ogeechee Technical College

One Joseph E. Kennedy Blvd

,

Statesboro

,

GA

30458

Natural Resources Management and Policy
Wildlife and Wildlands Science and Management
Criminal Justice

Oglethorpe University

4484 Peachtree Rd NE

,

Atlanta

,

GA

30319-2797

Paine College

1235 15th St

,

Augusta

,

GA

30901-3182

Piedmont College

1021 Central Ave

,

Demorest

,

GA

30535-0010

Point University

507 West 10th Street

,

West Point

,

GA

31833

Biology
Law Enforcement Administration

Reinhardt University

7300 Reinhardt Circle

,

Waleska

,

GA

30183-2981

Savannah State University

3219 College Street

,

Savannah

,

GA

31404-5310

Biology
Marine Biology and Biological Oceanography
Security and Protective Services

Savannah Technical College

5717 White Bluff Rd

,

Savannah

,

GA

31405-5594

Shorter University

315 Shorter Ave

,

Rome

,

GA

30165

South Georgia Technical College

900 South GA Tech Parkway

,

Americus

,

GA

31709

Southeastern Technical College

3001 E First St

,

Vidalia

,

GA

30474

Natural Resources Management and Policy
Wildlife and Wildlands Science and Management
Criminal Justice

Southern Crescent Technical College

501 Varsity Rd

,

Griffin

,

GA

30223-2042

Southern Polytechnic State University

1100 S. Marietta Parkway

,

Marietta

,

GA

30060-2896

Southwest Georgia Technical College

15689 US Hwy 19 North

,

Thomasville

,

GA

31792-9960

Natural Resources Management and Policy
Criminal Justice

Spelman College

350 Spelman Lane SW

,

Atlanta

,

GA

30314-4399

Thomas University

1501 Millpond Rd

,

Thomasville

,

GA

31792

Phone:

(800) 538-9784 x1000

Biology
Law Enforcement Administration

Toccoa Falls College

107 Kincaid Drive

,

Toccoa Falls

,

GA

30598

Truett-McConnell College

100 Alumni Dr

,

Cleveland

,

GA

30528

University of Georgia

Administration Building

,

Athens

,

GA

30602

Natural Resources, Conservation
Natural Resource Recreation and Tourism
Forestry
Forest Sciences and Biology
Wildlife and Wildlands Science and Management
Biology
Botany, Plant Biology
Microbiology
Ecology
Marine Biology and Biological Oceanography
Law Enforcement Administration

University of North Georgia

82 College Circle

,

Dahlonega

,

GA

30597

Biology
Law Enforcement Administration
Criminal Justice

University of West Georgia

1601 Maple St

,

Carrollton

,

GA

30118-0001

Valdosta State University

1500 N Patterson St

,

Valdosta

,

GA

31698

Wesleyan College

4760 Forsyth Rd

,

Macon

,

GA

31210-4462

West Georgia Technical College

176 Murphy Campus Blvd.

,

Waco

,

GA

30182

Wiregrass Georgia Technical College

4089 Val Tech Rd

,

Valdosta

,

GA

31602

Young Harris College

1 College Street

,

Young Harris

,

GA

30582
Featured Programs: Sponsored School(s) Sponsored School(s) All school search, finder, or match results, as well as colleges and universities displayed…