<!- mfunc search_box_nav ->
<!- /mfunc search_box_nav ->
<!- mfunc feat_school ->
Featured Programs:
Sponsored School(s)
Sponsored School(s)
All school search, finder, or match results, as well as colleges and universities displayed as "Featured School(s)" or "Sponsored Content" are advertisers that compensate us for placement on this site. The resources, editorial content, and school evaluations published on this site are developed independent of the schools that advertise here.
<!- /mfunc feat_school ->
In the state of Indiana, game warden jobs are highly competitive at this time.  This competitive job landscape applies to individuals who are vying for jobs with both the Indiana Department of Natural Resources and the US Fish and Wildlife Service.  As only the most highly skilled and passionate individuals will be considered for an entry-level game warden position, it's important to have the necessary interests and skill set before committing to the application and selection process.
Often, a game warden's job responsibilities will include patrolling for those violating fish and wildlife laws, as well as for the safety of hunters and visitors, assessing and remediating damage to animal habitats, and collecting bird and game census data.  The best candidates come to the role already passionate about conservation issues. The boundaries of a warden's jurisdiction could include thousands of square miles, which makes the logistics of the position quite demanding.
Applicants should understand that due to the scarcity of positions, many candidates apply to both the sate DNR and the USFWS in search of open positions. This makes it vital for candidates to meet and even exceed the minimum employer mandated qualifications for the role.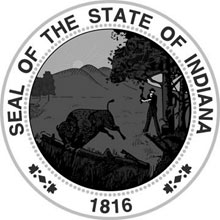 Indiana Game Warden Eligibility Requirements
Men and women with a strong sense of justice and who enjoy working with the public on conservation issues are encouraged to consider a career as an Indiana Conservation Officer. Sometimes known as game wardens or wildlife officers, Conservation Officers in Indiana have many opportunities to build a satisfying and lucrative career.
Conservation Officers are primarily responsible for managing licenses, hunting and fishing limits, and poaching infractions under state and federal law. They are also promote and coordinate firearm safety programs, hunter and fishermen education and boating safety programs, conduct field surveys on fish, game and birds and their habitats, as well as educate schools and advocacy groups about issues regarding safety, regulations and conservation issues.
These diverse job duties mean that a Conservation Officer candidate must be prepared to be a tough competitor during the job selection process. In addition to information and job postings available through the Indiana Department of Natural Resources, listed below is the minimum qualifications needed to apply to become an Indiana Conservation officer.
Basic Qualifications for Jobs with the Indiana Department of Natural Resources
Age: 21 years of age or older is required at the time of application
Citizenship: Proof of U.S. Citizenship or naturalization documents are required, as is proof of Indiana residency
License: A valid Indiana-issued driver's license is required.
Military Service: If formerly a member of any of the branches of United States military, a discharge "Under Honorable Conditions" is required
Work Eligibility: New employees must present original documents that establish identity and eligibility for U.S. employment opportunities as per federal law – applicants must be eligible to accept employment before the process continues
Background and Legal History: Applicants must pass an intensive fingerprint background check in order to continue the application process to ensure that candidates have:
Never traded illegal substances, including manufacture, transport, purchase, or sale
Not been currently placed on probation
Never been convicted of a felony offense
Never been convicted of a crime of domestic violence
Never been discharged or resigned under threat of discharge from any law enforcement position
Never received a traffic violation where there was refusal to submit to a breath/blood/urine test
Is willing to refrain from engaging in any political activity prohibited by law
Academic Credentials: Completion of high school or GED is required; must have achieved one of the following from a CHEA accredited college or university: a 2-year Associate's degree with certified transcript, OR successful completion of at least two years toward a 4-year bachelor degree as evidenced by a certified transcript. Please note that trade school degrees are not accepted.
Additional Requirements:
Transcripts
Results of Initial Testing including Cognitive Survey, Writing ability assessment, Vocational interest inventory exam, Personality Profile Application Process and Screening
Law Enforcement Academy and Field Training
Indiana Law Enforcement Academy Basic Training Course
Indiana Criminal law
Accident investigation
Driving techniques
Firearms training
First responders
Homeland security
Information systems
Officer survival
Law of arrest, evidence, and search and seizures
Field Training Program
Fish and wildlife conservation laws
Land navigation and GPS
Water safety and survival
Tracking and pursuit tactics
Vessel Operation
Species ID
Hunting, fishing, and boating regulations and statutes
Boating and hunting accident investigations and reconstruction
Performing vessel safety checks
Environmental crimes
Small boat operations
Extensive field training
Interview: Candidates will have a panel interview with senior officers designed to evaluate experience and knowledge in the areas of hunting, fishing, boating and related outdoor activities. Appearance, demeanor, verbal skills and ability to make ethical judgment will be assessed at this time and throughout the process
Polygraph Test: Potentially, candidates might be required to answer a series of questions detailing past experience with substance abuse and criminal activity; biometric responses are recorded electronically for analysis
Medical evaluation: The candidate will be evaluated for vision, hearing, ENT, cardiovascular, respiratory, gastrointestinal, rectal, hernia, genital/urinary, back and neck, extremities, nervous system, emotional stability and laboratory analysis.
Hearing: The applicant must be able to hear without significant loss.
Vision: The applicant must have better than 20/40 corrected vision with both eyes with a full field of binocular vision, and no red/green color blindness.
Physical Readiness: The applicant must successfully complete a physical readiness test showing that he or she is able to complete the minimum standards regarding the following criteria:
1 minute of sit-ups
300 meter Run in 82 seconds or less
Max push-up
1 1/2 mile run
Vertical Jump
Ability to swim 100 yards without stopping
Tread water for at least 5 minutes
Psychological Condition: The applicant must be in suitable psychological and emotional health as evaluated
Knowledge, Skills, Abilities, and Desired Qualifications
Demonstrate effective use of English including written mechanics and clarity, as well as reasoned verbal discussions.
Demonstrate effective use of mathematics including advanced arithmetic, basic knowledge of payable and receivable accounting, estimation, and data collection
Receptive, expressive and written skills in additional languages are an asset.
Knowledge of current principles and practices of habitat resources, law enforcement and wildlife management
Computer spreadsheet, word processing, email, GIS, and database knowledge in a networked environment is required; the state uses proprietary programs for training and information delivery
Establish and maintain effective interpersonal relationships with colleagues and external stakeholders
Commit to professional development
Effectively operate and negotiate 4-wheel drive vehicles, boats, snowmobiles, and ATVs through natural terrain for patrol and pursuit
Effectively use firearms
Train others on firearm usage and safety
Salaries for Indiana's Conservation Officers with the Department of Natural Resources
Game wardens with the Indiana Department of Natural Resources are known as conservation officers. As commissioned law enforcement officers, game wardens in the state receive the same pay as the Indiana State Police.
Game wardens who are first hired start out as trainees at an annual salary of $37,590 plus benefits. Once they have completed their training, these game wardens move up to probability officer status and earn $39,213. After that, their salary increases each year on their anniversary date and continues increasing until the 20th year of service.
Minimum and maximum salaries for the different levels of conservation officers are shown below:
Officer - $40,902 - $61,208
Sergeant - $49,980 - $67,830
First Sergeant - $53,040 - $70,381
Lieutenant - $56,098 - $72,930
Captain - $58,140 - $76,500
Major - $61,198 - $79,550
Colonel - $68,339 - $85,681
Colonel - $75,479 - $90,781
Indiana Department of Natural Resources
4850 South State Road 446
Bloomington, IN 47401
Phone: (812) 837-9536
http://www.in.gov/dnr/lawenfor/2760.htm
School Programs
Program
Programs Offered

Ancilla College

9601 S. Union Road

,

Donaldson

,

IN

46513-0001

Anderson University

1100 E 5th St

,

Anderson

,

IN

46012-3495

Ball State University

2000 University Ave

,

Muncie

,

IN

47306

Natural Resources, Conservation
Biology
Criminal Justice

Bethel College-Indiana

1001 Bethel Circle

,

Mishawaka

,

IN

46545-5591

Biology
Environmental Biology
Criminal Justice

Butler University

4600 Sunset Ave

,

Indianapolis

,

IN

46208

Calumet College of Saint Joseph

2400 New York Ave

,

Whiting

,

IN

46394

Law Enforcement Administration

DePauw University

313 S Locust St

,

Greencastle

,

IN

46135-1772

Earlham College

801 National Rd West

,

Richmond

,

IN

47374-4095

Franklin College

101 Branigin Blvd

,

Franklin

,

IN

46131-2623

Goshen College

1700 S Main St

,

Goshen

,

IN

46526-4794

Grace College and Theological Seminary

200 Seminary Dr

,

Winona Lake

,

IN

46590-1274

Biology
Environmental Biology
Criminal Justice

Hanover College

359 LaGrange Road

,

Hanover

,

IN

47243

Huntington University

2303 College Ave

,

Huntington

,

IN

46750

Indiana Institute of Technology

1600 E Washington Blvd

,

Fort Wayne

,

IN

46803-1228

Law Enforcement Administration
Criminal Justice

Indiana State University

210 N 7th St

,

Terre Haute

,

IN

47809

Indiana University-Bloomington

107 South Indiana Ave.

,

Bloomington

,

IN

47405-7000

Biology
Botany, Plant Biology
Microbiology
Zoology and Animal Biology
Criminal Justice

Indiana University-East

2325 Chester Blvd

,

Richmond

,

IN

47374-1289

Biology
Law Enforcement Administration

Indiana University-Kokomo

2300 S Washington St

,

Kokomo

,

IN

46904-9003

Indiana University-Northwest

3400 Broadway

,

Gary

,

IN

46408-1197

Indiana University-Purdue University-Fort Wayne

2101 E Coliseum Blvd

,

Fort Wayne

,

IN

46805-1499

Indiana University-Purdue University-Indianapolis

425 University Blvd

,

Indianapolis

,

IN

46202-5143

Indiana University-South Bend

1700 Mishawaka Ave

,

South Bend

,

IN

46634-7111

Indiana University-Southeast

4201 Grant Line Rd

,

New Albany

,

IN

47150

Indiana Wesleyan University

4201 S Washington St

,

Marion

,

IN

46953-4974

Ivy Tech Community College

50 W. Fall Creek Parkway N. Drive

,

Indianapolis

,

IN

46208-5752

Criminal Justice
Security and Protective Services

Manchester University

604 E. College Ave

,

North Manchester

,

IN

46962

Biology
Law Enforcement Administration
Criminal Justice

Marian University

3200 Cold Spring Rd

,

Indianapolis

,

IN

46222-1997

Martin University

2171 Avondale Place

,

Indianapolis

,

IN

46218-0567

Oakland City University

138 N Lucretia St

,

Oakland City

,

IN

47660-1099

Phone:

(812) 749-4781 x404

Biology
Environmental Biology
Criminal Justice

Purdue University-Calumet Campus

2200 169th St

,

Hammond

,

IN

46323-2094

Purdue University-Main Campus

Hovde Hall of Administration

,

West Lafayette

,

IN

47907-2040

Natural Resources, Conservation
Natural Resources Management and Policy
Fishing and Fisheries Sciences and Management
Forestry
Forest Sciences and Biology
Biology
Botany, Plant Biology

Purdue University-North Central Campus

1401 S US Hwy 421

,

Westville

,

IN

46391-9542

Rose-Hulman Institute of Technology

5500 Wabash Avenue

,

Terre Haute

,

IN

47803-3920

Saint Josephs College

1498 South College Avenue

,

Rensselaer

,

IN

47978-0722

Saint Mary's College

133 LeMans Hall

,

Notre Dame

,

IN

46556

Saint Mary-of-the-Woods College

1 St Mary of Woods Coll

,

Saint Mary of the Woods

,

IN

47876-1099

Taylor University

236 W Reade Ave

,

Upland

,

IN

46989-1001

Trine University

1 University Ave

,

Angola

,

IN

46703-1764

Biology
Law Enforcement Administration

Trine University-Regional/Non-Traditional Campuses

9910 Dupont Circle Drive East

,

Fort Wayne

,

IN

46825

Law Enforcement Administration

University of Evansville

1800 Lincoln Avenue

,

Evansville

,

IN

47722

University of Indianapolis

1400 E Hanna Ave

,

Indianapolis

,

IN

46227-3697

University of Notre Dame

400 Main Building

,

Notre Dame

,

IN

46556

University of Saint Francis-Fort Wayne

2701 Spring St

,

Fort Wayne

,

IN

46808-3994

University of Southern Indiana

8600 University Blvd

,

Evansville

,

IN

47712

Valparaiso University

US Highway 30 and Sturdy Road

,

Valparaiso

,

IN

46383

Vincennes University

1002 N First St

,

Vincennes

,

IN

47591

Natural Resources, Conservation
Natural Resources and Conservation
Biology

Wabash College

301 West Wabash Avenue

,

Crawfordsville

,

IN

47933-0352
Featured Programs: Sponsored School(s) Sponsored School(s) All school search, finder, or match results, as well as colleges and universities displayed…