<!- mfunc search_box_nav ->
<!- /mfunc search_box_nav ->
<!- mfunc feat_school ->
Featured Programs:
Sponsored School(s)
Sponsored School(s)
All school search, finder, or match results, as well as colleges and universities displayed as "Featured School(s)" or "Sponsored Content" are advertisers that compensate us for placement on this site. The resources, editorial content, and school evaluations published on this site are developed independent of the schools that advertise here.
<!- /mfunc feat_school ->
Kentucky game warden applicants are advised to be both qualified for the role and able to prove they are the best candidates for the job.  There is stiff competition for the few positions that become available each year and applicants should be ready to demonstrate they have what it takes to effectively enforce natural resource conservation laws in the state's most popular areas for hunting and angling.
Game wardens are responsible for more than law enforcement, performing tasks that include environmental interpretation education, collecting census information on the wildlife and habitats in their area, and occasionally participating in search and rescue missions.
With fierce competition for open game warden positions in Kentucky, applicants need to understand qualifications and best practices, and what the selection process entails in order to have the best shot at landing the job.  Candidates should be prepared for multiple interviews and a rigorous selection process.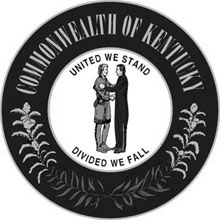 Kentucky Game Warden Eligibility Requirements
Kentucky is a state with much diversity in terms of its natural landscape, animal habitats and resources. It has the world's longest cave system, many navigable waterways, and large lakes. Kentucky wildlife census data in recent years has shown that the state has the highest deer and turkey populations in the nation, as well as the largest free-ranging elk herd east of the Mississippi River.
Kentucky has a real need for individuals capable of protecting and managing the state's abundant resources. Conservation officers throughout the state are committed to enforcing fish and game regulations through patrol and enforcement, issuing citations, investigating boating and hunting accidents, and supporting agency education programs. Conservation officers also provide the public with hunting and fishing information and promote and coordinate hunter education and firearm and boating safety classes.
The diverse set of job duties means that candidates must be prepared to showcase their skills, knowledge, and motivation when applying for the jobs that become available. Listed below are the Kentucky Department of Fish and Wildlife Resources' minimum qualifications to become a Conservation Officer. Additional information as well as job postings are available through the Kentucky state web portal.
Basic Qualifications to Become a Game Warden in Kentucky
Age: 21 years of age or older is required at the time of appointment
Citizenship: Proof of U.S. Citizenship or naturalization documents are required, as well as proof of Kentucky residency
License: A valid Kentucky-issued driver's license is required.
Military Service: If a former member of any branch of the United States military branches, a discharge "Under Honorable Conditions" is required
Work Eligibility: New employees must present original documents that establish identity and eligibility for U.S. employment opportunities as per federal law – applicants must be eligible to accept employment before the process continues. Candidates will be subject to mandatory drug screening.
Background and Legal History: Applicants must pass an intensive fingerprint background check with polygraph in order to continue the application process. This is to ensure that candidates have:
No addictions to drugs or alcohol
Good moral character
Not presently on probation by court order
Never been convicted of a felony
Never been convicted of a crime involving moral laxity
Never been convicted of a felony offense or domestic violence
Never been convicted of perjury or false statement
Never been discharged or resigned under threat of discharge from any law enforcement position
Academic Credentials: Completion of high school or GED is required; an Associate degree or completion of 54 semester hours from a college or university, OR Experience in sworn law enforcement that includes making arrest for criminal activity and conducting criminal investigations OR military service will substitute for the required education on a year for year basis, OR two years' experience working in wildlife resources, agriculture, natural resources or recreation will substitute for each year of the required education.
Additional Requirements:
Online employment application
Written skills test, focusing on professional English, report writing and mathematics
Certification as a law enforcement officer by the Kentucky Law Enforcement Training Commission while an employee is on 'conditional' status
Kentucky Department of Criminal Justice Training (DOJCT)
Department of Criminal Justice Training (DOJCT)
A 23-week course consisting of basic police officer training in firearms, defensive tactics, search and seizure, and arrest
Fish and Wildlife Academy
A 12-week specialty-training course consisting of training on the following:
Firearms
Drug Identification
Hazardous Devices and the Expandable Baton
ATV (All Terrain Vehicles) Patrol
Waterfowl Training
Kravis Magi Self Defense
Wildlife Forensics
Water Survival
Emergency Vessel Operations
Boat Accident Investigations
Fish Identification
Marine Theft
Media Relations
Land Navigation
Field Training
16 weeks of practical training for the role, aided by primary and secondary Field Training Officers
Interview: Candidates will have a panel interview with senior enforcement officers designed to evaluate experience, knowledge and demeanor.
Medical evaluation: The candidate will be evaluated by a medical professional to ensure that he or she is in satisfactory health.
Hearing: The applicant must be able to demonstrate good hearing with or without hearing aids
Vision: The applicant must good corrected or uncorrected binocular vision, and have color vision consistent with the demands of the job.
Physical Readiness (POP): The applicant must successfully complete a physical readiness test showing that he or she is able to complete performance as shown below:
Bench press 64% of his or her body weight
Complete 18 sit-ups in one minute
Run for 300 meters in 65 seconds or less
Complete 20 push-ups with no time limit
Must run a mile and a half in 17 minutes and 12 seconds or less
Must complete a 100 yard swim using either freestyle, breast stroke or side stroke followed by a 10 minute tread immediately followed by retrieving an object from 7 feet of water.
Psychological Condition: The applicant must be in suitable psychological and emotional health according to medical criteria
Knowledge, Skills, Abilities, and Desired Qualifications
Demonstrate effective use of English including both written and oral formats.
Demonstrate effective use of mathematics including advanced arithmetic, basic accounting, estimating, and data collection
Receptive, expressive and written skills in additional languages are an asset.
Knowledge of current principles and practices of habitat resources, law enforcement and wildlife management
High moral character, demonstrating integrity and honesty;
Computer spreadsheet, word processing, email, GIS, and database knowledge in a networked environment is required; the state uses proprietary programs for training and information delivery
Establish and maintain effective interpersonal relationships within and outside of the department
Remain committed to professional development
Effectively operate and negotiate a 4-wheel drive vehicle on rugged terrain
Effectively utilize boats, snowmobiles, and ATVs for patrol and pursuit
Demonstrate effective use of firearms.
Professional development or college courses in psychology, law enforcement, sociology, or natural resources management
Salaries for Conservation Officers with the Kentucky Department of Fish and Wildlife Resources
Since the Kentucky Department of Fish and Wildlife Resources employs conservation officers in the Commonwealth as commissioned law enforcement officers with Peace Officer Professional Standard certification, their salary schedule is similar to that of other law enforcement officers. Still, their salaries can vary depending on many factors including location, experience, and level of education.
According to the Kentucky Department of Fish and Wildlife Resources, as of 2017 conservation officers in the state earned the following annual salaries and hourly pay rates based on time in service:
Midpoint:
Annual (40-hour week) - $41,161
Annual (37.5-hour week) - $38,588
Hourly - $21.88
Entry Level:
Annual (40-hour week) - $31,071
Annual (37.5-hour week) - $29,129
Hourly - $16.43
Kentucky Department of Fish and Wildlife Resources
#1 Sportsman's Lane
Frankfort, KY 40601
Phone: (800) 858-1549
http://fw.ky.gov/Enforcement/Pages/Career-in-Law-Enforcement.aspx
School Programs
Program
Programs Offered

Alice Lloyd College

100 Purpose Rd

,

Pippa Passes

,

KY

41844

Asbury University

1 Macklem Dr

,

Wilmore

,

KY

40390-1198

Ashland Community and Technical College

1400 College Drive

,

Ashland

,

KY

41101-3683

Law Enforcement Administration

Bellarmine University

2001 Newburg Rd

,

Louisville

,

KY

40205-0671

Berea College

101 Chestnut Street

,

Berea

,

KY

40404-2182

Big Sandy Community and Technical College

1 Bert Combs Dr

,

Prestonsburg

,

KY

41653

Law Enforcement Administration

Bluegrass Community and Technical College

470 Cooper Drive

,

Lexington

,

KY

40506

Law Enforcement Administration
Security and Protective Services

Brescia University

717 Frederica St

,

Owensboro

,

KY

42301-3023

Campbellsville University

1 University Dr

,

Campbellsville

,

KY

42718-2799

Phone:

(270) 789-5000 x5000

Biology
Law Enforcement Administration
Criminal Justice

Centre College

600 W Walnut St

,

Danville

,

KY

40422-1394

Eastern Kentucky University

521 Lancaster Ave

,

Richmond

,

KY

40475-3102

Wildlife and Wildlands Science and Management
Biology
Law Enforcement Administration
Security and Protective Services

Elizabethtown Community and Technical College

600 College Street Rd

,

Elizabethtown

,

KY

42701-3081

Law Enforcement Administration

Gateway Community and Technical College

500 Technology Way

,

Florence

,

KY

41042

Law Enforcement Administration

Georgetown College

400 East College Street

,

Georgetown

,

KY

40324-1696

Hazard Community and Technical College

One Community College Drive

,

Hazard

,

KY

41701-2402

Law Enforcement Administration

Hopkinsville Community College

720 North Dr.

,

Hopkinsville

,

KY

42240

Law Enforcement Administration

Jefferson Community and Technical College

109 E Broadway

,

Louisville

,

KY

40202-2005

Zoology and Animal Biology
Law Enforcement Administration

Kentucky State University

400 East Main Street

,

Frankfort

,

KY

40601-2355

Fishing and Fisheries Sciences and Management
Biology
Criminal Justice

Kentucky Wesleyan College

3000 Frederica Street

,

Owensboro

,

KY

42301

Biology
Zoology and Animal Biology
Criminal Justice

Lindsey Wilson College

210 Lindsey Wilson St

,

Columbia

,

KY

42728-1223

Madisonville Community College

2000 College Drive

,

Madisonville

,

KY

42431

Law Enforcement Administration

Maysville Community and Technical College

1755 U.S. Hwy 68

,

Maysville

,

KY

41056

Phone:

(606) 759-7141 x66242

Law Enforcement Administration

Midway College

512 E. Stephens St

,

Midway

,

KY

40347-1120

Biology
Security and Protective Services

Morehead State University

University Blvd

,

Morehead

,

KY

40351

Murray State University

218 Wells Hall

,

Murray

,

KY

42071-3318

Wildlife and Wildlands Science and Management
Biology
Criminal Justice

Northern Kentucky University

Nunn Drive

,

Highland Heights

,

KY

41099

Biology
Law Enforcement Administration
Criminal Justice

Owensboro Community and Technical College

4800 New Hartford Rd

,

Owensboro

,

KY

42303

Law Enforcement Administration

Saint Catharine College

2735 Bardstown Road

,

Saint Catharine

,

KY

40061

Biology
Law Enforcement Administration

Somerset Community College

808 Monticello Street

,

Somerset

,

KY

42501-2973

Law Enforcement Administration

Southeast Kentucky Community and Technical College

700 College Rd

,

Cumberland

,

KY

40823

Law Enforcement Administration

Thomas More College

333 Thomas More Parkway

,

Crestview Hills

,

KY

41017-3495

Transylvania University

300 N Broadway

,

Lexington

,

KY

40508-1797

Union College

310 College St

,

Barbourville

,

KY

40906-1499

Biology
Law Enforcement Administration

University of Kentucky

South Limestone

,

Lexington

,

KY

40506-0032

Natural Resources, Conservation
Forest Sciences and Biology
Biology

University of Louisville

2301 S 3rd St

,

Louisville

,

KY

40292-0001

Biology
Law Enforcement Administration

University of Pikeville

147 Sycamore St

,

Pikeville

,

KY

41501

University of the Cumberlands

6191 College Station Drive

,

Williamsburg

,

KY

40769

Biology
Law Enforcement Administration
Criminal Justice

West Kentucky Community and Technical College

4810 Alben Barkley Drive

,

Paducah

,

KY

42002-7380

Law Enforcement Administration
Security and Protective Services

Western Kentucky University

1906 College Heights Blvd

,

Bowling Green

,

KY

42101-1000
Featured Programs: Sponsored School(s) Sponsored School(s) All school search, finder, or match results, as well as colleges and universities displayed…