<!- mfunc search_box_nav ->
<!- /mfunc search_box_nav ->
<!- mfunc feat_school ->
Featured Programs:
Sponsored School(s)
Sponsored School(s)
All school search, finder, or match results, as well as colleges and universities displayed as "Featured School(s)" or "Sponsored Content" are advertisers that compensate us for placement on this site. The resources, editorial content, and school evaluations published on this site are developed independent of the schools that advertise here.
<!- /mfunc feat_school ->
Game warden applicants in the state of Louisiana should be advised that they are entering a highly competitive job market where game warden jobs are highly sought-after, both with the Louisiana Department of Wildlife and Fisheries and the U.S. Fish and Wildlife Service. Because of the limited number of positions, job applicants with a strong background in the natural sciences, and knowledgeable of statistics and local conservation laws are in the best position to succeed.
Their responsibilities include analyzing wildlife populations, habitat damage assessment and remediation, environmental advocacy for the biomes in their region as well as many other duties. Wardens are accountable for managing all of the fishing and wildlife issues that occur throughout their jurisdiction.
Applicants are subject to a tough selection process as agencies look to identify the most suitable candidates, so given the fact that competition is stiff, it is important for potential applications to understand the selection process, qualifications, and additional requirements before attempting to join the pool of qualified candidates.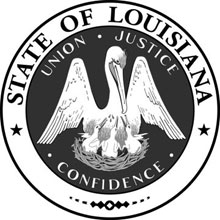 Louisiana Game Warden Eligibility Requirements
With the Delta playing host to amazing natural resources as well as vast areas of fragile coastal marsh and swamplands, the state of Louisiana is home to a diverse array of wildlife and birds. Consequently, there is a need for highly skilled and personally motivated men and women to serve as wildlife officers throughout the state. These individuals have a love of the outdoors that is matched by their passion for law enforcement principles and practices.
Also known as game wardens, wildlife officers in Louisiana enforce hunting and fishing regulations, prevent poaching, enforce littering regulations and teach hunting and boating safety classes. While these tasks form the main part of the wildlife officer's day to day duties, they also have statewide jurisdiction to enforce all criminal and civil laws whether related to natural resource management or not.
The role is a challenging one, and all candidates must be prepared to demonstrate the skills and passion they have to offer the Louisiana Department of Wildlife and Fisheries.
Outlined below are the minimum qualifications for Wildlife Officer Candidates.
Meeting the Basic Qualifications for a Job in Wildlife Conservation
Age: 18 years of age or older is required at the time of appointment
Citizenship: Proof of U.S. Citizenship or naturalization documents and proof of residence in Louisiana are required
License: A valid Louisiana-issued driver's license is required.
Military Service: If formerly a member of any branch of the United States military, a discharge "Under Honorable Conditions" is required
Work Eligibility: New employees must present original documents that establish identity and eligibility for U.S. employment opportunities as per federal law – applicants must be eligible to accept employment before the process continues. Candidates will be subject to mandatory drug screening.
Background and Legal History: Applicants must pass an intensive fingerprint background check with polygraph in order to continue the application process. This is to ensure that candidates have:
No addictions to drugs or alcohol
Good moral character
Not been placed on court-ordered probation
Not been convicted of a felony
Not been convicted of a crime involving moral turpitude
Never been convicted of a felony offense
No record of domestic violence, misdemeanor or otherwise
Not been convicted of perjury or false statement
Never been discharged or resigned under threat of discharge from any law enforcement position
Academic Credentials: Completion of high school or GED is required; as well as fulfillment of one of the following requirements: Gaining two years of experience as a certified full-time peace officer with duties that include carrying a firearm and arresting suspects; OR completing at least sixty semester hours at an accredited college or university OR presenting a combination of work experience as a peace officer and coursework at an accredited college or university OR an associate's degree program from a technical college in a field related to criminal justice, law enforcement, forestry or conservation, or business administration (credits taken at a technical college without earning a degree will not satisfy the requirement) OR earning a two-year diploma or certificate from a vocational or technical school in a field related to criminal justice, law enforcement, forestry or conservation, or business administration OR earning completed diploma or certificate in a two-year program in business administration, business management, corrections, criminal justice, law enforcement, forestry or a conservation related science from a vocational or technical school OR serving in the military for at least four years of continuous active duty.
Additional Requirements:
Certification as a law enforcement officer by the Louisiana Law Enforcement Training Commission while an employee is on 'conditional' status
Civil Service Law Enforcement and Protective Services (LEAP) exam (70%+ required)
Written skills test, focusing on professional English, report writing and mathematics
Interview: A panel interview with enforcement officers is designed to evaluate experience, knowledge and demeanor.
Preparation for POST Training
Louisiana Cadet Academy Training: A 6-month course consisting of POST enforcement officer training in firearms, defensive tactics, search and seizure, and arrest. Additional training includes:
Fish and Wildlife Training
ATV operator certification
Hunter education instructor certification
Water survival
Navigation
Enforcement of state and federal wildlife and fisheries laws
Advanced boat handling and marine theft identification
Wildlife, waterfowl and fish identification and forensics
Advanced training in physical fitness and firearms
Defensive tactics and firearms specific to marine environments, rural night operations, and boat operations
Field Training
Taking place in their designated parish, new graduates will be partnered with experienced officers who act as mentors in the field
Medical evaluation: Medical personnel must evaluate a candidate to ensure they are in 'good' health.
Hearing: The applicant must be able to demonstrate good hearing with or without hearing aids
Vision: The applicant must have good corrected or uncorrected binocular vision, and have color vision consistent with the demands of the job.
Physical Readiness: The applicant must successfully complete a physical readiness test showing that he or she is able to perform as shown below:
Bench press a portion of body weight
Complete 18 sit-ups in one minute
Run for 300 meters in 65 seconds or less
Complete 20 push-ups
Run a mile and a half in 17 minutes and 12 seconds or less
Complete a 100 yard swim using the following techniques or any combination thereof: freestyle, breast stroke or side stroke followed by a 10 minute tread immediately followed by retrieving an object from 7 feet of water.
Psychological Condition: The applicant must be in suitable psychological and emotional health as evaluated by the state
Knowledge, Skills, Abilities, and Desired Qualifications
Demonstrate effective use of English including grammar, spelling, punctuation, vocabulary, and composition; reading and comprehension for oral and verbal communication
Demonstrate effective use of mathematics including advanced arithmetic, basic accounting, estimating, and data collection
Demonstrate skills in additional languages.
Knowledge of current principles and practices of habitat resources, law enforcement and wildlife management
Computer spreadsheet, word processing, email, GIS, and database knowledge in a networked environment is required; the state uses proprietary programs for training and information delivery
Establish and maintain effective interpersonal relationships within and outside of the department
Remain committed to professional development
Effectively operate and negotiate a 4-wheel drive vehicle on rugged terrain
Effectively utilize boats, snowmobiles, and ATVs for patrol and pursuit
Demonstrate competent firearm usage and willingness to train others on their use and safety.
Professional development or college courses in psychology, law enforcement, sociology, or natural resources management
Wildlife Enforcement Agent Salaries in Louisiana
Wildlife enforcement agents with the Louisiana Department of Wildlife and Fisheries have no shortage of opportunities for advancement and better pay through career progression. The Louisiana Department of Civil Service reported the range of salaries, from minimum to maximum, for each position as of 2017:
Wildlife enforcement cadet: $25,752 – $57,912
Wildlife enforcement agent: $27,564 - $61,968
Wildlife enforcement senior agent: $29,496 - $66,312
Wildlife enforcement sergeant: $33,756 - $75,924
Wildlife enforcement lieutenant: $38,664 - $86,928
Wildlife enforcement captain: $44,268 - $99,528
Wildlife enforcement major: $50,664 - $113,940
Wildlife enforcement lieutenant colonel: $$58,008 - $130,440
Wildlife enforcement colonel: $62,064 - $139,572
Louisiana Department of Wildlife and Fisheries
2000 Quail Dr.
Baton Rouge, Louisiana 70898
Phone: (800) 256-2749
http://www.wlf.louisiana.gov/enforcement/becoming-agent
School Programs
Program
Programs Offered

Baton Rouge Community College

201 Community College Drive

,

Baton Rouge

,

LA

70806

Security and Protective Services

Bossier Parish Community College

6220 East Texas

,

Bossier City

,

LA

71111-6922

Phone:

(318) 678-6000 x6206

Centenary College of Louisiana

2911 Centenary Boulevard

,

Shreveport

,

LA

71134-1188

Central Louisiana Technical Community College

4311 South MacArthur Drive

,

Alexandria

,

LA

71302-3137

Phone:

(318) 487-5443 x1160

Dillard University

2601 Gentilly Blvd

,

New Orleans

,

LA

70122

Grambling State University

403 Main Street

,

Grambling

,

LA

71245

Louisiana College

1140 College Dr

,

Pineville

,

LA

71359

Louisiana State University and Agricultural & Mechanical College

156 Thomas Boyd Hall

,

Baton Rouge

,

LA

70803-2750

Natural Resources, Conservation
Natural Resources Management and Policy
Fishing and Fisheries Sciences and Management
Forestry
Forest Resources Management
Wildlife and Wildlands Science and Management
Biology
Microbiology

Louisiana State University-Alexandria

8100 Hwy 71 South

,

Alexandria

,

LA

71302-9121

Louisiana State University-Shreveport

One University Place

,

Shreveport

,

LA

71115-2399

Louisiana Tech University

305 Wisteria

,

Ruston

,

LA

71272

Natural Resources, Conservation
Forestry
Biology

Loyola University New Orleans

6363 Saint Charles Ave

,

New Orleans

,

LA

70118-6143

McNeese State University

4205 Ryan St

,

Lake Charles

,

LA

70605

Wildlife and Wildlands Science and Management
Biology
Criminal Justice

Nicholls State University

University Station La Hwy 1

,

Thibodaux

,

LA

70310

Biology
Marine Biology and Biological Oceanography

Northshore Technical Community College

1710 Sullivan Dr

,

Bogalusa

,

LA

70427

Phone:

(985) 732-6640 x100

Northwestern State University of Louisiana

University Parkway

,

Natchitoches

,

LA

71497-0002

Our Lady of Holy Cross College

4123 Woodland Drive

,

New Orleans

,

LA

70131-7399

Our Lady of the Lake College

5414 Brittany Dr

,

Baton Rouge

,

LA

70808

Remington College-Baton Rouge Campus

10551 Coursey Boulevard

,

Baton Rouge

,

LA

70816

Law Enforcement Administration

Remington College-Lafayette Campus

303 Rue Louis XIV

,

Lafayette

,

LA

70508

Law Enforcement Administration

Remington College-Shreveport Campus

2106 Bert Kouns Industrial Loop

,

Shreveport

,

LA

71118

Law Enforcement Administration

South Louisiana Community College

1101 Bertrand Drive

,

Lafayette

,

LA

70506-4109

Southeastern Louisiana University

548 Ned McGehee Ave.

,

Hammond

,

LA

70402

Southern University and A & M College

3rd Floor, J.S. Clark Adm. Building, P.O. Box 9374

,

Baton Rouge

,

LA

70813

Southern University at New Orleans

6400 Press Drive

,

New Orleans

,

LA

70126

Southern University at Shreveport

3050 Martin Luther King Dr

,

Shreveport

,

LA

71107

Biology
Law Enforcement Administration

SOWELA Technical Community College

3820 J Bennett Johnston Ave

,

Lake Charles

,

LA

70616

Tulane University of Louisiana

6823 St. Charles Avenue

,

New Orleans

,

LA

70118-5698

Biology
Security and Protective Services

University of Louisiana at Lafayette

104 University Circle

,

Lafayette

,

LA

70503

Natural Resources and Conservation
Biology
Microbiology
Conservation Biology
Criminal Justice

University of Louisiana at Monroe

700 University Avenue

,

Monroe

,

LA

71209-0000

University of New Orleans

2000 Lakeshore Drive

,

New Orleans

,

LA

70148

Biology
Conservation Biology

Xavier University of Louisiana

One Drexel Drive

,

New Orleans

,

LA

70125-1098
Featured Programs: Sponsored School(s) Sponsored School(s) All school search, finder, or match results, as well as colleges and universities displayed…