<!- mfunc search_box_nav ->
<!- /mfunc search_box_nav ->
<!- mfunc feat_school ->
Featured Programs:
Sponsored School(s)
Sponsored School(s)
All school search, finder, or match results, as well as colleges and universities displayed as "Featured School(s)" or "Sponsored Content" are advertisers that compensate us for placement on this site. The resources, editorial content, and school evaluations published on this site are developed independent of the schools that advertise here.
<!- /mfunc feat_school ->
Whether applying for a job with the U.S. Fish and Wildlife Service or the Maryland Department of Natural Resources, applicants for game warden positions in the state need to be prepared for a fiercely competitive selection process if they hope to land their dream job. With the limited number of positions available and the highly trained and passionate candidates they will be going up against, job applicants are encouraged to have a strong background and working knowledge of everything from ecology and statistics for maintaining data on wildlife populations, to communications and criminal justice for working with the public and serving as law enforcement officers.
Job duties include some record keeping, habitat damage assessment and remediation, as well as enforcement of conservation laws.  In a role that combines law enforcement and natural resource protection, game wardens are accountable for enforcing all of the fishing, hunting, trapping and harvesting laws that pertain to their jurisdiction.
Applicants are carefully screened as hiring agencies look to find the most suitable candidate.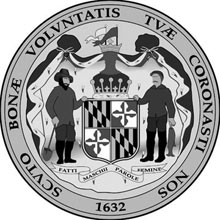 Maryland Game Warden Eligibility Requirements
One of the most densely populated states, Maryland is nonetheless home to diverse animal habitats and wildlife. A love of Maryland's natural beauty and a passion for protecting the wildlife and natural resources found here are primary qualifiers for pursuing a career as a game warden, known as Natural Resources Police Officers in the state. In this highly populated, carefully protected and diverse state, there are many opportunities for officers to advance their career once they've been hired on with the DNR.
While wardens are primarily committed to managing fish and game regulations they may also be presented with the opportunity to enforce Maryland state laws for any crime committed within their jurisdiction. Natural Resources Police Officers protect Maryland's land and marine resources from poachers, promote and coordinate hunter education, boat registration, and firearm and boating safety courses, survey fish and wildlife populations, and communicate with service groups and students about the importance of natural resource conservation.
This challenging set of job responsibilities means that an officer candidate must be well prepared for a rigorous selection process. Additional information and job postings are available through the Maryland Department of Natural Resources website.
Basic Qualifications for Natural Resources Police Officer Jobs
Age: 20.5 years of age or older is required at the time of appointment
Citizenship: Proof of U.S. Citizenship or naturalization documents are required. Additionally, confirmation of residency within the estate of Maryland is required.
License: A valid Maryland-issued driver's license is required for application.
Military Service: If applicant is a former member of any branch of the United States military, he or she must have Honorable Discharge paperwork
Work Eligibility: New employees must present original documents that establish identity and eligibility for U.S. employment opportunities as per federal law – applicants must be eligible to accept employment before the process continues.
Background and Legal History: Applicants must pass an intensive fingerprint background check with polygraph in order to continue the application process. This is to ensure that candidates have:
Freedom from drug or alcohol addiction
Evidence of good character
Not been presently on probation by court order
Not been convicted of a felony or a crime involving moral laxity
Never convicted of a felony offense
No convictions of domestic violence, misdemeanor or otherwise
Not been convicted of perjury or false statement
Never been discharged or resigned under threat of discharge from any law enforcement position
Candidates will be subject to drug urinalysis
Academic Credentials: Completion of high school or GED is required; Associate's or Bachelor's degree in criminal justice or wildlife management is an asset
Additional Requirements: Written examination
Law Enforcement and Fish and Wildlife Training
Law Enforcement Technique Training
Basic officer training in firearms, defensive tactics, search and seizure, and arrests
Fish and Wildlife Training
A specialty-training course consisting of training on the following:
ATV (All Terrain Vehicles) Patrol
4-wheel Operations
Waterfowl Identification and Seizure training
Wildlife, Waterfowl and Fish Forensics
Survival and Emergency Vessel Operations
Boat Accident Investigations and Recreations
Interview: Candidates will have a panel interview with enforcement officers and human resources personnel.
Medical evaluation: The candidate will be evaluated to ensure that he or she is in good health.
Hearing: The applicant must be able to demonstrate 'good' hearing.
Vision: The applicant must have 20/20 uncorrected binocular vision.
Polygraph Test: Candidates are interviewed about their personal history and potential offenses by a trained polygraph operator
Physical Readiness Test: The applicant must successfully complete a physical readiness test showing that they are able to complete performance as shown below:
18 push-ups in 1 minute
27 sit-ups in 1 minute
Being able to reach about 1.5" beyond toes
Running 1.5 miles in 15:20 or less
Pulling a handgun trigger 10 times using each hand
Psychological Condition: Candidates must have sound psychological and emotional health suitable for their potential job.
Knowledge, Skills, Abilities, and Desired Qualifications
Demonstrate effective use of English including written mechanics and clarity, as well as reasoned verbal discussions.
Demonstrate effective use of mathematics including advanced arithmetic, basic accounting, estimating, and data collection
Demonstrate skills in additional languages.
Knowledge of current principles and practices of habitat resources, law enforcement and wildlife management
Computer spreadsheet, word processing, email, GIS, and database knowledge in a networked environment is required; the state uses proprietary programs for training and information delivery
Establish and maintain effective interpersonal relationships within and outside of the department
Remain committed to professional development
Effectively operate and negotiate a 4-wheel drive vehicle on rugged terrain
Effectively utilize boats, snowmobiles, and ATVs for patrol and pursuit
Effectively use firearms and train others on firearm usage and safety
Salaries for Natural Resources Officers
Natural resources officers in Maryland earn extremely high salaries compared to other game wardens throughout the rest of the country.  In fact, the US Bureau of Labor Statistics reported that within their profession, Maryland's natural resources officers earned the 4th highest average salary in the nation in 2016.
The Maryland Department of Labor, Licensing & Regulation (DLIR) reported that the median salary among natural resource officers in the state was $80,390 ($38.65 hourly) as of 2016.  This is more than 50% higher than the national median.
Even the average entry-level salary for a natural resources officer in Maryland exceeds the national median for game wardens.  Entry-level natural resources officers earned an average of $58,499 ($28.12 hourly), while experienced officers averaged $86,373 ($41.53 hourly).
The DLIR reports on the salary ranges for natural resources officers at varying levels, from cadets to Lieutenant Colonel.  The full professional level for a natural resources police officer in Maryland is designated as Police Officer First Class (2017):
Natural Resources Police Officer Candidate: $35,000
Natural Resources Police Officer: $46,920 - $84,573
Natural Resources Police Officer First Class: $50,205 – $90,493
Natural Resources Police Corporal: $53,800 - $96,973
Natural Resources Police Sergeant: $57,566 - $103,761
Natural Resources Police Lieutenant: $65,545 - $118,141
Natural Resources Police Captain: $68,987 - $124,347
Natural Resources Police Major: $73,816 - $133,046
Natural Resources Police Lieutenant Colonel: $78,893 - $142,361
Maryland Department of Natural Resources
580 Taylor Ave
Annapolis MD 21401
Phone: (443) 534-2288
http://dnr2.maryland.gov/nrp/Pages/careers.aspx
School Programs
Program
Programs Offered

Anne Arundel Community College

101 College Pky

,

Arnold

,

MD

21012-1895

Law Enforcement Administration

Bowie State University

14000 Jericho Park Rd

,

Bowie

,

MD

20715-9465

College of Southern Maryland

8730 Mitchell Rd

,

La Plata

,

MD

20646-0910

Law Enforcement Administration

Coppin State University

2500 West North Avenue

,

Baltimore

,

MD

21216-3698

Frostburg State University

101 Braddock Road

,

Frostburg

,

MD

21532-1099

Wildlife and Wildlands Science and Management
Biology
Wildlife Biology
Conservation Biology
Criminal Justice

Garrett College

687 Mosser Road

,

McHenry

,

MD

21541

Wildlife and Wildlands Science and Management

Goucher College

1021 Dulaney Valley Rd

,

Baltimore

,

MD

21204-2794

Hood College

401 Rosemont Ave

,

Frederick

,

MD

21701

Biology
Environmental Biology

Johns Hopkins University

3400 N Charles St, Mason Hall

,

Baltimore

,

MD

21218-2688

Loyola University Maryland

4501 N Charles St

,

Baltimore

,

MD

21210-2699

McDaniel College

2 College Hill

,

Westminster

,

MD

21157

Morgan State University

1700 East Cold Spring Lane

,

Baltimore

,

MD

21251-0001

Mount St Mary's University

16300 Old Emmitsburg Road

,

Emmitsburg

,

MD

21727-7799

Notre Dame of Maryland University

4701 N Charles St

,

Baltimore

,

MD

21210-2476

Salisbury University

1101 Camden Ave

,

Salisbury

,

MD

21801-6862

Sojourner-Douglass College

500 N Caroline St

,

Baltimore

,

MD

21205-1898

Law Enforcement Administration

St Mary's College of Maryland

18952 E. Fisher Rd

,

St. Mary's City

,

MD

20686-3001

Stevenson University

1525 Greenspring Valley Rd

,

Stevenson

,

MD

21153-0641

Biology
Law Enforcement Administration

Towson University

8000 York Rd

,

Towson

,

MD

21252-0001

University of Maryland Eastern Shore

J.T. Williams Hall

,

Princess Anne

,

MD

21853-1299

Fishing and Fisheries Sciences and Management
Biology
Ecology
Marine Biology and Biological Oceanography

University of Maryland-Baltimore

620 West Lexington St

,

Baltimore

,

MD

21201-1627

Microbiology
Marine Biology and Biological Oceanography

University of Maryland-Baltimore County

1000 Hilltop Circle

,

Baltimore

,

MD

21250

Biology
Marine Biology and Biological Oceanography

University of Maryland-College Park

Address Unknown

,

College Park

,

MD

20742

Natural Resources, Conservation
Land Use Planning and Management or Development
Biology
Microbiology
Ecology
Conservation Biology

University of Maryland-University College

3501 University Blvd East

,

Adelphi

,

MD

20783-8010

Natural Resources, Conservation
Natural Resources Management and Policy
Law Enforcement Administration
Criminal Justice
Security and Protective Services

Washington Adventist University

7600 Flower Ave

,

Takoma Park

,

MD

20912

Washington College

300 Washington Ave

,

Chestertown

,

MD

21620-1438
Featured Programs: Sponsored School(s) Sponsored School(s) All school search, finder, or match results, as well as colleges and universities displayed…