<!- mfunc search_box_nav ->
<!- /mfunc search_box_nav ->
<!- mfunc feat_school ->
Featured Programs:
Sponsored School(s)
Sponsored School(s)
All school search, finder, or match results, as well as colleges and universities displayed as "Featured School(s)" or "Sponsored Content" are advertisers that compensate us for placement on this site. The resources, editorial content, and school evaluations published on this site are developed independent of the schools that advertise here.
<!- /mfunc feat_school ->
Game wardens in Massachusetts have an unusually complex job. While all game wardens combine law enforcement training with expertise in natural resource conservation, environmental police officers of the Massachusetts Department of Fish and Game also serve as the primary enforcement agents for boats and recreational vehicles.
Some even serve as part of Massachusetts' Environmental Crimes Strike Force and work undercover to investigate crimes that could include illegal hunting or harvesting in protected wetlands.
Competition for both state and federal game warden positions in Massachusetts is fierce. Ideal applicants have a love for wildlife, enjoy the outdoors, and are able to communicate with people effectively.
The responsibilities of an environmental police officer include:
Patrolling to identify violators or problem situations
Monitoring fish and wildlife habitat
Enforcing the law
Performing search and rescue operations when required
Environmental police officers typically manage a county or region of Massachusetts and are responsible for protecting the natural features within that area by combating illegal hunting and harvesting. This makes their jobs both physically and mentally demanding.
Despite these challenges, the pool of applicants always exceeds the number of available positions and applicants sometimes wait for months before a position becomes available. Read on to discover how to best prepare to apply to become an environmental police officer in Massachusetts.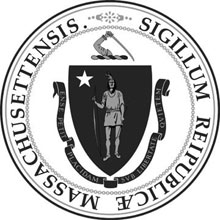 Massachusetts Game Warden Eligibility Requirements
The landscape of Massachusetts includes both land and sea with the Atlantic Ocean bordering along the East. In addition, more than half of the state is forested. It takes some pretty diverse skills to manage natural resources this diverse. Massachusetts needs men and women with interests in both law enforcement and conservation to serve as environmental police officers.
The Massachusetts Department of Fish and Game offers its officers exciting opportunities for advancement in its 6 divisions, which work together to enforce the laws of the land and advocate for its protection. Its officers maintain a strong presence throughout the state.
Given the challenges of serving as an environmental police officer, all applicants must have substantial experience that provides the knowledge and skills necessary to meet the eligibility criteria for these positions. The state's Department of Energy and Environmental Affairs website provides additional information on the hiring process.
Basic Job Qualifications for the Massachusetts Department of Fish and Game
Age: 21 years of age or older is required at the time of appointment
Citizenship: Proof of U.S. Citizenship or naturalization documents are required
License: A valid Massachusetts-issued Class 'D' driver's license.
Military Service: Applicants with US military service must have been discharged "Under Honorable Conditions"
Work Eligibility: New employees must present original documents that establish identity and eligibility for U.S. employment opportunities as per federal law – applicants must be eligible to accept employment before the process continues. Candidates will be subject to mandatory drug screening.
Background and Legal History: Applicants must pass an intensive fingerprint Background check with polygraph in order to continue the application process. This is to ensure that candidates have:
No addiction to drugs
Suitable moral behavior for law enforcement
Not been currently placed on court-ordered probation
Not been convicted of a felony or a crime involving moral turpitude
Never convicted of a felony offense
Never convicted of a crime of domestic violence, misdemeanor or otherwise
Never been convicted of perjury or false statement
Never been discharged or resigned under threat of discharge from any law enforcement position
Academic Credentials: Completion of high school or GED is required. Additionally applicants are required to have either a substantial amount of experience or college credits in as many fields as possible: biology, environmental science, law enforcement, ecology, forestry, marine science, natural resources management, wildlife or fisheries; two years' education can be substituted for one year of experience.
Additional Requirements:
Ability to qualify for a Firearms Class A license
Civil service examination for Environmental Police Officer A & B
Training at a police academy approved by the Municipal Police Training Committee
Successfully completing an American Red Cross or YMCA program
Online employment application to State Personnel website
Written test administered by Massachusetts Department of Energy and Environmental Affairs
Physical Readiness Testing and Other Evaluations
Interview: Candidates will have an oral question and answer session with senior officers designed to evaluate experience, knowledge and personal ethics.
Medical evaluation: The candidate will be evaluated by a medical professional to ensure that he or she is in satisfactory health.
Hearing: The applicant must be able to demonstrate good hearing with or without hearing aids
Vision: The applicant must have good corrected or uncorrected binocular vision, and have color vision consistent with the demands of the job.
Physical Readiness Test: The applicant must successfully complete a physical readiness test showing that he or she is able to complete performance as shown below:
Sit-ups
Stretch and reach
Push-ups
Timed running
100 yard swim via freestyle, breast stroke or side stroke
10 minute tread
Retrieving an object from 7 feet of water
Psychological Condition: The applicant must be in suitable psychological and emotional health as evaluated by the state
Knowledge, Skills, Abilities, and Desired Qualifications
Demonstrate effective use of English including both written and oral formats.
Demonstrate effective use of mathematics including advanced arithmetic, basic accounting, estimating, and data collection
Demonstrating Bilingualism is an asset
Knowledge of current principles and practices of habitat resources, law enforcement and wildlife management
Computer spreadsheet, word processing, email, GIS, and database knowledge in a networked environment is required; the state uses proprietary programs for training and information delivery
Establish and maintain effective interpersonal relationships within and outside of the department
High moral character, demonstrating integrity and honesty;
Excellent communication skills, including the ability to engage with members of the public in a courteous manner;
Ability to work without supervision;
Dedication to the mission of the Massachusetts Department of Natural Resources;
Ability to follow the guidance of supervisors and adhere to department policy;
Ability to work as a member of a team.
Environmental Police Officer Salaries with the Division of Fisheries and Wildlife
The Massachusetts Labor and Workforce Development agency reported that the median salary for environmental police officers was $41,250 as of 2016.  Experienced environmental police officers earned an average of $56,450, while those just starting out eared $27,810 on average that year.
Location has a considerable influence on the salaries environmental police officers in Massachusetts earn.  For instance, the median salary among officers in Barnstable exceeded the state's average by $11,410:
Barnstable:
Experienced - $66,620
Median - $52,660
Entry-level - $28,340
Worcester:
Experienced - $52,710
Median - $45,870
Entry-level - $33,270
Boston:
Experienced - $42,430
Median - $29,620
Entry-level - $26,700
Massachusetts Division of Fisheries and Wildlife
251 Causeway Street, Suite 101
Boston, MA 02114
Phone: (617) 626-1650
http://www.mass.gov/eea/grants-and-tech-assistance/enforcement/environmental-police/
School Programs
Program
Programs Offered

American International College

1000 State Street

,

Springfield

,

MA

01109

Amherst College

Boltwood Avenue

,

Amherst

,

MA

01002-5000

Anna Maria College

50 Sunset Lane

,

Paxton

,

MA

01612-1198

Law Enforcement Administration

Assumption College

500 Salisbury St

,

Worcester

,

MA

01609-1296

Bard College at Simon's Rock

84 Alford Road

,

Great Barrington

,

MA

01230-9702

Bay Path University

588 Longmeadow Street

,

Longmeadow

,

MA

01106

Becker College

61 Sever St

,

Worcester

,

MA

01609-2165

Biology
Law Enforcement Administration

Berkshire Community College

1350 West Street

,

Pittsfield

,

MA

01201-5786

Boston College

140 Commonwealth Avenue

,

Chestnut Hill

,

MA

02467

Boston University

One Silber Way

,

Boston

,

MA

02215

Biology
Marine Biology and Biological Oceanography
Environmental Biology
Conservation Biology
Law Enforcement Administration
Criminal Justice

Brandeis University

415 South St

,

Waltham

,

MA

02454-9110

Bridgewater State University

131 Summer Street

,

Bridgewater

,

MA

02325

Bristol Community College

777 Elsbree St

,

Fall River

,

MA

02720-7395

Law Enforcement Administration
Criminal Justice

Bunker Hill Community College

250 New Rutherford Ave

,

Boston

,

MA

02129-2925

Biology
Law Enforcement Administration

Cape Cod Community College

2240 Iyannough Rd

,

West Barnstable

,

MA

02668-1599

Phone:

(508) 362-2131 x4311

Natural Resources, Conservation
Natural Resources Management and Policy

Clark University

950 Main St

,

Worcester

,

MA

01610-1477

College of Our Lady of the Elms

291 Springfield St

,

Chicopee

,

MA

01013

Biology
Law Enforcement Administration

College of the Holy Cross

One College Street

,

Worcester

,

MA

01610-2395

Curry College

1071 Blue Hill Ave

,

Milton

,

MA

02186-2395

Biology
Law Enforcement Administration
Criminal Justice

Dean College

99 Main Street

,

Franklin

,

MA

02038-1941

Eastern Nazarene College

23 E Elm Ave

,

Quincy

,

MA

02170-2999

Phone:

(617) 745-3000 x3706

Biology
Law Enforcement Administration

Emmanuel College

400 The Fenway

,

Boston

,

MA

02115

Endicott College

376 Hale Street

,

Beverly

,

MA

01915

Fisher College

118 Beacon Street

,

Boston

,

MA

02116

Fitchburg State University

160 Pearl St

,

Fitchburg

,

MA

01420-2697

Framingham State University

100 State Street

,

Framingham

,

MA

01701-9101

Gordon College

255 Grapevine Rd

,

Wenham

,

MA

01984

Hampshire College

893 West St

,

Amherst

,

MA

01002-5001

Harvard University

Massachusetts Hall

,

Cambridge

,

MA

02138

Natural Resources Management and Policy
Biology

Holyoke Community College

303 Homestead Ave

,

Holyoke

,

MA

01040

Natural Resources, Conservation
Criminal Justice

Lesley University

29 Everett St

,

Cambridge

,

MA

02138-2790

Marian Court College

35 Little's Point Rd

,

Swampscott

,

MA

01907

Massachusetts Bay Community College

50 Oakland St

,

Wellesley Hills

,

MA

02481-5399

Law Enforcement Administration

Massachusetts College of Liberal Arts

375 Church St

,

North Adams

,

MA

01247-4100

Massachusetts Institute of Technology

77 Massachusetts Avenue

,

Cambridge

,

MA

02139-4307

Massachusetts Maritime Academy

101 Academy Dr

,

Buzzards Bay

,

MA

02532-1803

Security and Protective Services

Massasoit Community College

One Massasoit Boulevard

,

Brockton

,

MA

02302-3996

Law Enforcement Administration

Merrimack College

315 Turnpike St

,

North Andover

,

MA

01845

Biology
Law Enforcement Administration

Middlesex Community College

Springs Rd

,

Bedford

,

MA

01730-9124

Mount Holyoke College

50 College Street

,

South Hadley

,

MA

01075-1489

Mount Ida College

777 Dedham Street

,

Newton

,

MA

02459

Mount Wachusett Community College

444 Green St

,

Gardner

,

MA

01440-1000

Law Enforcement Administration
Criminal Justice

Nichols College

Center Rd

,

Dudley

,

MA

01571-5000

Law Enforcement Administration

North Shore Community College

1 Ferncroft Rd

,

Danvers

,

MA

01923-0840

Phone:

(978) 762-4000 x4350

Northeastern University

360 Huntington Ave

,

Boston

,

MA

02115-5005

Biology
Marine Biology and Biological Oceanography
Law Enforcement Administration
Criminal Justice

Northeastern University Global Network

360 Huntington Ave

,

Boston

,

MA

02115

Biology
Law Enforcement Administration
Criminal Justice

Pine Manor College

400 Heath St

,

Chestnut Hill

,

MA

02467

Quincy College

1250 Hancock Street

,

Quincy

,

MA

02169

Law Enforcement Administration

Regis College

235 Wellesley St

,

Weston

,

MA

02493-1571

Roxbury Community College

1234 Columbus Ave

,

Roxbury Crossing

,

MA

02120-3400

Salem State University

352 Lafayette St

,

Salem

,

MA

01970

Biology
Marine Biology and Biological Oceanography
Environmental Biology
Law Enforcement Administration

Simmons College

300 The Fenway

,

Boston

,

MA

02115-5898

Smith College

Elm St

,

Northampton

,

MA

01063

Biology
Conservation Biology

Springfield College

263 Alden St

,

Springfield

,

MA

01109-3797

Springfield Technical Community College

1 Armory Sq

,

Springfield

,

MA

01105-1296

Stonehill College

320 Washington Street

,

Easton

,

MA

02357-6110

Suffolk University

8 Ashburton Place

,

Boston

,

MA

02108-2770

Biology
Marine Biology and Biological Oceanography
Law Enforcement Administration

Tufts University

Address Unknown

,

Medford

,

MA

02155-5555

Biology
Conservation Biology

University of Massachusetts-Amherst

374 Whitmore Building 181 Presidents Drive

,

Amherst

,

MA

01003

Natural Resources, Conservation
Forestry
Wildlife and Wildlands Science and Management
Biology
Botany, Plant Biology
Microbiology
Criminal Justice

University of Massachusetts-Boston

100 Morrissey Boulevard

,

Boston

,

MA

02125-3393

Biology
Marine Biology and Biological Oceanography
Environmental Biology
Criminal Justice

University of Massachusetts-Dartmouth

285 Old Westport Rd

,

North Dartmouth

,

MA

02747-2300

University of Massachusetts-Lowell

1 University Ave

,

Lowell

,

MA

01854-5104

Biology
Marine Biology and Biological Oceanography
Law Enforcement Administration
Criminal Justice
Security and Protective Services

Wellesley College

106 Central St

,

Wellesley

,

MA

02481-8203

Western New England University

1215 Wilbraham Rd

,

Springfield

,

MA

01119-2684

Biology
Law Enforcement Administration
Criminal Justice

Westfield State University

577 Western Ave

,

Westfield

,

MA

01086-1630

Wheaton College

26 E Main St

,

Norton

,

MA

02766-2322

Williams College

880 Main St

,

Williamstown

,

MA

01267

Worcester Polytechnic Institute

100 Institute Road

,

Worcester

,

MA

01609-2280

Worcester State University

486 Chandler St

,

Worcester

,

MA

01602-2597
Featured Programs: Sponsored School(s) Sponsored School(s) All school search, finder, or match results, as well as colleges and universities displayed…