<!- mfunc search_box_nav ->
<!- /mfunc search_box_nav ->
<!- mfunc feat_school ->
Featured Programs:
Sponsored School(s)
Sponsored School(s)
All school search, finder, or match results, as well as colleges and universities displayed as "Featured School(s)" or "Sponsored Content" are advertisers that compensate us for placement on this site. The resources, editorial content, and school evaluations published on this site are developed independent of the schools that advertise here.
<!- /mfunc feat_school ->
Game wardens in the state work for the enforcement branch of the Michigan Department of Natural Resources and are known as conservation officers. Applicants for these positions must be both highly trained and passionate about serving in a role that helps protect the state's natural resources through good old-fashioned police work.
Given how competitive these jobs are, the most qualified applicants are those that have some background or experience in wildlife biology, natural resource management or law enforcement.
Typical job responsibilities will include:
Enforcing all of the fishing and hunting laws in their designated patrol area
Investigating and busting poaching operations
Collecting data on bird, game, and fish populations
Assisting conservation efforts throughout the region
Since Michigan's conservation officers are fully commissioned peace officers, they have full authority to enforce all state laws, even those that pertain to crimes that don't involve illegal hunting or the theft of natural resources.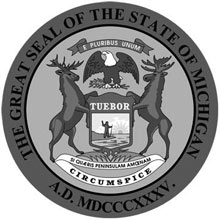 Michigan Game Warden Eligibility Requirements
Conservation officers are responsible for protecting Michigan's unique habitats:
The longest freshwater coastline in the country
Almost 65,000 inland water sources
Considerable forest habitats
Serving as a conservation officer is an ideal career for men and women who love the natural wonders Michigan has to offer and that are driven by a strong desire to protect the state's natural resources. Such individuals are likely to find this type of position highly rewarding. While conservation officers primarily manage fishing and hunting regulations, they also routinely promote and coordinate hunter education, firearm, and boating safety courses.
Michigan Department of Natural Resources Basic Job Qualifications
Shown below are the minimum qualifications needed to apply to become a conservation officer. Additional information and job postings are available on the website of the Michigan Department of Natural Resources.
Age: 21 years of age or older is required at the time of appointment
Citizenship: Proof of U.S. Citizenship or naturalization documents are required
License: A valid Michigan-issued driver's license is required with a 'clean' record
Military Service: Veterans and military personnel require 'Honorable Discharge' documents.
Work Eligibility: New employees must present original documents that establish identity and eligibility for U.S. employment opportunities as per federal law – applicants must be eligible to accept employment before the process continues. Candidates will be subject to mandatory drug screening.
Background and Legal History
Applicants who successfully passed the pre-screening will be subject to an intensive fingerprint background check in order to continue the application process. This is to ensure that candidates have:
Freedom from drug addiction
Suitable moral scope and background
Not been placed on court-ordered probation
Not been convicted of a felony or a crime involving moral turpitude
Never been convicted of a felony offense
No record of domestic violence, misdemeanor or otherwise
Not been convicted of perjury or false statement
Never been discharged or resigned under threat of discharge from any law enforcement position
Academic Credentials: Completion of high school or GED is required. While a college degree is not required to apply, possessing one may enhance the opportunity to obtain a job as a conservation officer. Recommended courses include:
Criminal justice
Natural-resource sciences
Sociology
Communication arts (all types)
Additional Requirements:
Proof of Live Scan fingerprint submission
Picture ID
Passing score for the Michigan Commission on Law Enforcement Standards (MCOLES) physical fitness test
Michigan Civil Service Commission (MCSC)
Entry Level Law Enforcement Exam with valid score
Electronic application including:
Cover letter
Resume
Job-fit questionnaire
Location preference sheet
Transcripts
Form DD214
Meeting the Requirements for Peace Officer Training
Conservation Officer Academy
A 22-week course consisting of basic police officer training in the following:
Criminal Law
Environmental Law
Interview/interrogation techniques
Waterfowl identification/enforcement
Fish and game identification/enforcement
Marine vessel operation/enforcement
Tactical tracking
Precision driving
Digital photography
Marksmanship
Firearms tactics/safety
Field trauma/first aid
Off-road vehicle operation
Snowmobiling
Survival strategies/methods
Field Training
An 18-week specialty-training course consisting of training on the following:
Firearms
Drug Identification
Hazardous Devices
ATV (All Terrain Vehicles) control, patrol and maintenance
Water Survival
Emergency Vessel Operations
Investigation procedures
Fish, fowl, reptile and game identification
Marine Theft
Commercial Fishing and trapping
Media Relations
Land Navigation
Interview: Candidates will have a panel interview with enforcement officers to evaluate knowledge, outward personality traits, and ability to make ethical judgments.
Medical evaluation: Candidates must be in good health for a physically active outdoor role in law enforcement.
Hearing: The applicant must be able to demonstrate good hearing with or without hearing aids
Vision: The applicant must have good corrected or uncorrected binocular vision, and have color vision consistent with the demands of the job.
Physical Readiness Testing: The applicant must successfully complete a physical readiness test showing that he or she is able to complete performance as shown below:
Must be able to bench press 64% of his or her body weight
Must be able to complete 18 sit-ups in one minute
Must run for 300 meters in 65 seconds or less
Must complete 20 push-ups with no time limit
Must run a mile and a half in 17 minutes and 12 seconds or less
Must complete a 100 yard swim using the following techniques or any combination thereof: freestyle, breast stroke or side stroke followed by a 10 minute tread immediately followed by retrieving an object from 7 feet of water.
Psychological Condition: The applicant must be in suitable psychological and emotional health according to medical criteria
Knowledge, Skills, Abilities, and Desired Qualifications :
Demonstrate effective use of English - the various aspects of English communication for oral and verbal communication
Demonstrate effective use of mathematics including advanced arithmetic, basic accounting, estimating, and data collection
Demonstrate skills in additional languages.
Knowledge of current principles and practices of habitat resources, law enforcement and wildlife management
Computer spreadsheet, word processing, email, GIS, and database knowledge in a networked environment is required; the state uses proprietary programs for training and information delivery
Establish and maintain effective interpersonal relationships within and outside of the department
Remain committed to professional development
Effectively operate and negotiate a 4-wheel drive vehicle on rugged terrain
Effectively utilize boats, snowmobiles, and ATVs for patrol and pursuit
Demonstrate effective use of firearms.
Professional development or college courses in psychology, law enforcement, sociology, or natural resources management
Salaries for Conservation Officers with the Michigan Department of Natural Resources
The median salary among conservation officers in Michigan exceeds the national median for game wardens by nearly $10,000.
The Michigan Department of Technology, Management & Budget reported that the median salary among conservation officers was $61,630 ($29.63/hour) as of 2016.  The state's most experienced conservation officers earned salaries within the top 10% of their profession and made an average of $62,810 ($30.20/hour) that year.
Michigan's Civil Service Commission provides salary ranges for conservation officers at various stages of their careers (2017):
Conservation Officer Recruit: $33,010 - $43,326
Conservation Officer: $42,432 - $75,275
Conservation Officer Specialist: $52,770 - $89,960
Michigan Department of Natural Resources
PO Box 30031
Lansing, MI 48909
Phone: (800) 788-1766
http://www.michigan.gov/dnr/0,4570,7-153-42199_67298-236863--,00.html
School Programs
Program
Programs Offered

Adrian College

110 S Madison St

,

Adrian

,

MI

49221-2575

Biology
Law Enforcement Administration

Albion College

611 E Porter St

,

Albion

,

MI

49224

Alma College

614 W Superior

,

Alma

,

MI

48801-1599

Alpena Community College

665 Johnson St

,

Alpena

,

MI

49707

Biology
Law Enforcement Administration

Andrews University

4150 Administration Drive, Room 136

,

Berrien Springs

,

MI

49104

Biology
Zoology and Animal Biology

Aquinas College

1607 Robinson Road SE

,

Grand Rapids

,

MI

49506-1799

Baker College of Auburn Hills

1500 University Drive

,

Auburn Hills

,

MI

48326

Law Enforcement Administration

Baker College of Clinton Township

34950 Little Mack Ave

,

Clinton Township

,

MI

48035

Law Enforcement Administration
Security and Protective Services

Baker College of Jackson

2800 Springport Rd

,

Jackson

,

MI

49202-1290

Security and Protective Services

Baker College of Owosso

1020 S. Washington Street

,

Owosso

,

MI

48867

Law Enforcement Administration

Bay de Noc Community College

2001 N Lincoln Road

,

Escanaba

,

MI

49829-2511

Law Enforcement Administration
Criminal Justice

Bay Mills Community College

12214 W Lakeshore Dr

,

Brimley

,

MI

49715

Phone:

(906) 248-3354 x8423

Natural Resources, Conservation

Calvin College

3201 Burton Street SE

,

Grand Rapids

,

MI

49546

Central Michigan University

106 Warriner Hall

,

Mount Pleasant

,

MI

48859

Natural Resources, Conservation
Land Use Planning and Management or Development
Biology
Conservation Biology

Concordia University-Ann Arbor

4090 Geddes Road

,

Ann Arbor

,

MI

48105

Cornerstone University

1001 E Beltline Ave NE

,

Grand Rapids

,

MI

49525-5897

Biology
Environmental Biology

Davenport University

6191 Kraft Avenue S.E.

,

Grand Rapids

,

MI

49512-9396

Eastern Michigan University

202 Welch Hall

,

Ypsilanti

,

MI

48197

Biology
Security and Protective Services

Ferris State University

1201 S State St

,

Big Rapids

,

MI

49307-2251

Biology
Environmental Biology
Law Enforcement Administration

Gogebic Community College

E4946 Jackson Rd

,

Ironwood

,

MI

49938

Natural Resources and Conservation
Biology

Grand Rapids Community College

143 Bostwick Ave NE

,

Grand Rapids

,

MI

49503-3295

Natural Resources, Conservation
Forestry
Biology
Law Enforcement Administration

Grand Valley State University

1 Campus Dr

,

Allendale

,

MI

49401-9403

Natural Resources, Conservation
Biology
Law Enforcement Administration

Henry Ford Community College

5101 Evergreen Rd

,

Dearborn

,

MI

48128-1495

Biology
Law Enforcement Administration

Hope College

100 E. 8th Street, Suite 260

,

Holland

,

MI

49423-9000

Kalamazoo College

1200 Academy St

,

Kalamazoo

,

MI

49006-3295

Kellogg Community College

450 North Ave

,

Battle Creek

,

MI

49017-3397

Law Enforcement Administration

Kirtland Community College

10775 N Saint Helen Road

,

Roscommon

,

MI

48653

Law Enforcement Administration

Kuyper College

3333 East Beltline Ave NE

,

Grand Rapids

,

MI

49525-9781

Lake Superior State University

650 W Easterday Ave

,

Sault Ste Marie

,

MI

49783

Natural Resources, Conservation
Fishing and Fisheries Sciences and Management
Biology
Conservation Biology
Law Enforcement Administration

Lansing Community College

419 N Capitol Ave

,

Lansing

,

MI

48901-7210

Natural Resources, Conservation
Biology

Macomb Community College

14500 E Twelve Mile Rd

,

Warren

,

MI

48088-3896

Biology
Law Enforcement Administration

Madonna University

36600 Schoolcraft Rd

,

Livonia

,

MI

48150-1176

Biology
Criminal Justice
Security and Protective Services

Marygrove College

8425 W McNichols Rd

,

Detroit

,

MI

48221-2599

Michigan State University

Address Unknown

,

East Lansing

,

MI

48824-1046

Natural Resources, Conservation
Natural Resources Management and Policy
Natural Resource Recreation and Tourism
Forestry
Wildlife and Wildlands Science and Management
Biology
Botany, Plant Biology
Microbiology
Zoology and Animal Biology
Environmental Biology
Law Enforcement Administration
Security and Protective Services

Michigan Technological University

1400 Townsend Drive

,

Houghton

,

MI

49931-1295

Forestry
Forest Sciences and Biology
Forest Resources Management
Wildlife and Wildlands Science and Management
Biology
Ecology

Mid Michigan Community College

1375 S Clare Ave

,

Harrison

,

MI

48625-9447

Montcalm Community College

2800 College Dr

,

Sidney

,

MI

48885-9723

Natural Resources, Conservation

Mott Community College

1401 E Court St

,

Flint

,

MI

48503-2089

Muskegon Community College

221 S Quarterline Rd

,

Muskegon

,

MI

49442-1432

North Central Michigan College

1515 Howard St

,

Petoskey

,

MI

49770

Law Enforcement Administration

Northern Michigan University

1401 Presque Isle Avenue

,

Marquette

,

MI

49855

Natural Resources, Conservation
Land Use Planning and Management or Development
Fishing and Fisheries Sciences and Management
Biology
Microbiology
Zoology and Animal Biology
Ecology
Law Enforcement Administration
Criminal Justice
Forest Firefighting and Investigation

Northwestern Michigan College

1701 E Front St

,

Traverse City

,

MI

49686

Water, Wetlands and Marine Resources Management
Law Enforcement Administration

Oakland Community College

2480 Opdyke Rd

,

Bloomfield Hills

,

MI

48304-2266

Law Enforcement Administration

Oakland University

2200 North Squirrel Road

,

Rochester Hills

,

MI

48309-4401

Biology
Law Enforcement Administration

Olivet College

320 South Main Street

,

Olivet

,

MI

49076

Rochester College

800 West Avon Road

,

Rochester Hills

,

MI

48307

Saginaw Valley State University

7400 Bay Rd

,

University Center

,

MI

48710

Schoolcraft College

18600 Haggerty Road

,

Livonia

,

MI

48152-2696

Security and Protective Services

Siena Heights University

1247 E. Siena Heights Dr.

,

Adrian

,

MI

49221

Biology
Criminal Justice
Security and Protective Services

Southwestern Michigan College

58900 Cherry Grove Rd

,

Dowagiac

,

MI

49047-9793

Spring Arbor University

106 E. Main St

,

Spring Arbor

,

MI

49283-9799

Biology
Law Enforcement Administration

St Clair County Community College

323 Erie Street

,

Port Huron

,

MI

48061-5015

Water, Wetlands and Marine Resources Management
Law Enforcement Administration

University of Detroit Mercy

4001 W McNichols Rd

,

Detroit

,

MI

48221-3038

Biology
Law Enforcement Administration
Criminal Justice
Security and Protective Services

University of Michigan-Ann Arbor

503 Thompson Street

,

Ann Arbor

,

MI

48109

Natural Resources, Conservation
Natural Resources Management and Policy
Biology
Microbiology
Ecology

University of Michigan-Dearborn

4901 Evergreen Rd

,

Dearborn

,

MI

48128-1491

Natural Resources, Conservation
Biology
Microbiology
Criminal Justice

University of Michigan-Flint

303 E. Kearsley Street

,

Flint

,

MI

48502-1950

Biology
Wildlife Biology
Ecology

Wayne County Community College District

801 W. Fort Street

,

Detroit

,

MI

48226

Natural Resources Management and Policy

Wayne State University

656 West Kirby Street

,

Detroit

,

MI

48202

Western Michigan University

1903 West Michigan Avenue

,

Kalamazoo

,

MI

49008-5200
Featured Programs: Sponsored School(s) Sponsored School(s) All school search, finder, or match results, as well as colleges and universities displayed…