<!- mfunc search_box_nav ->
<!- /mfunc search_box_nav ->
<!- mfunc feat_school ->
Featured Programs:
Sponsored School(s)
Sponsored School(s)
All school search, finder, or match results, as well as colleges and universities displayed as "Featured School(s)" or "Sponsored Content" are advertisers that compensate us for placement on this site. The resources, editorial content, and school evaluations published on this site are developed independent of the schools that advertise here.
<!- /mfunc feat_school ->
Minnesota's game wardens work for the state's Department of Natural Resources and are known as conservation officers. These certified peace offers are often referred to as "The Thin Green Line" because they protect the state's abundant natural resources, its outdoor recreational areas and the public.
While known as the "Land of 10,000 lakes," Minnesota actually contains 11,842 natural lakes that are within the state or border it. In addition, Minnesota contains more than 8,100 fishable rivers that provide more shoreline than California, Florida, and Hawaii combined. Conservation officers in Minnesota protect these natural resources and outdoor recreational areas while also protecting the public.
The duties of a conservation officer include patrolling to protect fish and wildlife and Minnesota's hunters and visitors, assessing damage or issues and trying to improve them, and collecting census data on wildlife. Most conservation officers are responsible for an area of the state or a whole county, and this makes the position both physically and mentally demanding.
Since the hiring process for conservation officers in Minnesota is highly competitive, applicants should have highly honed skill sets to improve their chances of being selected. The best applicants posses a high level of enthusiasm along with a strong interest in conservation and hunting and fishing.
Applicants who exceed the minimum qualifications are more likely to be chosen. Read further to discover to learn more about the role of conservation officers in Minnesota.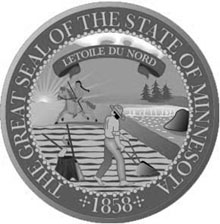 Minnesota Game Warden Eligibility Requirements
Conservation officers in Minnesota both love the outdoors and enjoy the practice of law enforcement. As accredited peace officers, Minnesota's conservation officers can enforce all state laws.
In addition to acting as law enforcement agents by apprehending poachers and other criminals, these officers advocate for the Department of Natural Resources. They speak to schools and advocacy groups and offer hunting, firearms, and boating safety courses.
Applicants for conservation officer positions should study the minimum qualifications for conservation officers, so they can prepare themselves to meet the criteria.
Basic Job Qualifications for the Minnesota Department of Natural Resources
The Minnesota Department of Natural Resources website offers information on training, volunteer opportunities, and job positions. Eligibility criteria include:
Age: 21 years of age or older at the time of appointment
Citizenship: Proof of U.S. Citizenship or naturalization documents are required as well as proof of residency within the state
License: A valid Minnesota-issued driver's license is required, with a 'clean' record
Military Service: A discharge "Under Honorable Conditions" is required for US military veterans
Work Eligibility: New employees must present original documents that establish identity and eligibility for U.S. employment opportunities as per federal law – applicants must be eligible to accept employment before the process continues. Candidates will be subject to mandatory drug screening.
Background and Legal History: Applicants must pass an intensive fingerprint background check with polygraph in order to continue the application process. This is to ensure that candidates have:
Good moral character
Not been placed currently on court-ordered probation
Not been convicted of a felony or a crime involving moral laxity
Never convicted of a felony offense
No drug or alcohol addiction
Not been convicted of a crime of domestic violence, misdemeanor or otherwise
Not been convicted of perjury or false statement
Never been discharged or resigned under threat of discharge from any law enforcement position
Academic Credentials: Completion of high school or GED is required
Meeting the Peace Officer Training Requirements
Applicants must:
Become certified as a Peace officer through POST
Complete basic police training in lieu of POST
Pass a general written exam
General Officer Training
12 weeks of classroom studies and field work covering:
Firearms safety
Marksmanship
Minnesota hunting and fishing laws
Environmental law
Defensive tactics
Emergency vehicle operations
Physical fitness
Boat training/exiting a submerged vehicle
Field Training
Three months in the field partnered with a seasoned officer
Interview: Candidates will have a formal panel interview with senior officers and human resources personnel to evaluate experience and knowledge.
Medical evaluation: The candidate will be evaluated by a medical professional to ensure that he or she is in satisfactory health.
Hearing: The applicant must be able to demonstrate good hearing with or without hearing aids
Vision: The applicant must have good corrected or uncorrected binocular vision, and have color vision consistent with the demands of a warden officer.
Physical Readiness Testing: The applicant must successfully complete a physical readiness test showing that he or she is able to complete performance in line with state minimum standards.
Psychological Condition: The applicant must be in suitable psychological and emotional health according to medical criteria
Ongoing Professional Development
Each officer is required to complete 50 hours of continuing education each year
Knowledge, Skills, Abilities, and Desired Qualifications
Demonstrate effective use of English including both written and oral formats.
Demonstrate effective use of mathematics including advanced arithmetic, basic accounting, estimating, and data collection
Receptive, expressive and written skills in additional languages are an asset.
Knowledge of current principles and practices of habitat resources, law enforcement and wildlife management
Computer spreadsheet, word processing, email, GIS, and database knowledge in a networked environment is required; the state uses proprietary programs for training and information delivery
Establish and maintain effective interpersonal relationships within and outside of the department
Remain committed to professional development
Effectively operate and negotiate a 4-wheel drive vehicle on rugged terrain
Effectively utilize boats, snowmobiles, and ATVs for patrol and pursuit
Effectively use firearms and train others on firearm usage and safety
Professional development or college courses in psychology, law enforcement, sociology, or natural resources management
Conservation Officer Salaries with the Minnesota DNR
Minnesota's conservation officers earn salaries that are higher than what is typical for this profession in most other parts of the country. In addition to their base salaries, they are also eligible for seasonal overtime pay, and enjoy a substantial benefits package.
The Minnesota Management and Budget Office provides salary ranges for state conservation officer positions at various levels as calculated for fiscal year 2017.  Even the minimum salary for Minnesota's conservation officers exceeds the national median for this profession:
Conservation Officers in general service: $53,787 - $70,929
Conservation Officers in specialized roles: $57,044 - $75,293

Community Liaison
Regular Training Officer
Water Research Specialist

Conservation Officer Unit Leader: $57,044 - $75,293
Conservation Officer Special Investigator: $59,383 - $78,279
Conservation Officer Pilot: $60,510 - $79,866
Minnesota Department of Natural Resources
500 Lafayette Road
St. Paul, MN 55155-4040
Phone: (888) 646-6367
http://www.dnr.state.mn.us/enforcement/jobs/hiring.html
School Programs
Program
Programs Offered

Anoka-Ramsey Community College

11200 Mississippi Blvd. NW

,

Coon Rapids

,

MN

55433-3470

Augsburg College

2211 Riverside Ave

,

Minneapolis

,

MN

55454

Bemidji State University

1500 Birchmont Dr

,

Bemidji

,

MN

56601

Wildlife and Wildlands Science and Management
Biology
Criminal Justice

Bethany Lutheran College

700 Luther Dr

,

Mankato

,

MN

56001

Bethel University

3900 Bethel Dr

,

Saint Paul

,

MN

55112

Carleton College

One North College Street

,

Northfield

,

MN

55057-4001

Central Lakes College-Brainerd

501 West College Drive

,

Brainerd

,

MN

56401-3900

Natural Resources, Conservation
Natural Resource Recreation and Tourism
Natural Resources Law Enforcement and Protective Services
Conservation Biology
Criminal Justice

Century College

3300 Century Ave N

,

White Bear Lake

,

MN

55110

Criminal Justice
Security and Protective Services

College of Saint Benedict

37 S. College Ave.

,

Saint Joseph

,

MN

56374

Concordia College at Moorhead

901 S 8th St

,

Moorhead

,

MN

56562

Concordia University-Saint Paul

1282 Concordia Ave

,

Saint Paul

,

MN

55104-5494

Biology
Law Enforcement Administration
Criminal Justice

Crown College

8700 College View Drive

,

Saint Bonifacius

,

MN

55375-9001

Gustavus Adolphus College

800 West College Avenue

,

Saint Peter

,

MN

56082-1498

Hamline University

1536 Hewitt Avenue

,

Saint Paul

,

MN

55104-1284

Inver Hills Community College

2500 80th St E

,

Inver Grove Heights

,

MN

55076-3224

Itasca Community College

1851 Hwy 169 East

,

Grand Rapids

,

MN

55744-3397

Forest Resources Management
Forest Firefighting and Investigation

Leech Lake Tribal College

6945 Littlewolf Road NW

,

Cass Lake

,

MN

56633

Forestry
Law Enforcement Administration

Macalester College

1600 Grand Ave

,

Saint Paul

,

MN

55105-1899

Metropolitan State University

700 East Seventh Street

,

Saint Paul

,

MN

55106-5000

Minneapolis Community and Technical College

1501 Hennepin Ave

,

Minneapolis

,

MN

55403-1779

Biology
Criminal Justice
Security and Protective Services

Minnesota State College-Southeast Technical

1250 Homer Rd

,

Winona

,

MN

55987

Minnesota State Community and Technical College

1414 College Way

,

Fergus Falls

,

MN

56537-1000

Minnesota State University Moorhead

1104 Seventh Avenue South

,

Moorhead

,

MN

56563

Minnesota State University-Mankato

South Rd and Ellis Ave

,

Mankato

,

MN

56001

Biology
Law Enforcement Administration

Normandale Community College

9700 France Ave S

,

Bloomington

,

MN

55431-4399

North Hennepin Community College

7411 85th Ave N

,

Brooklyn Park

,

MN

55445

Northland Community and Technical College

1101 Hwy One East

,

Thief River Falls

,

MN

56701

Security and Protective Services

Northwestern Health Sciences University

2501 W 84th St

,

Bloomington

,

MN

55431

Ridgewater College

2101 15th Ave NW

,

Willmar

,

MN

56201

Rochester Community and Technical College

851 30th Ave SE

,

Rochester

,

MN

55904-4999

Saint Cloud State University

720 Fourth Ave. South

,

Saint Cloud

,

MN

56301-4498

Biology
Ecology
Law Enforcement Administration
Criminal Justice

Saint Johns University

2850 Abbey Plaza

,

Collegeville

,

MN

56321

Saint Mary's University of Minnesota

700 Terrace Heights

,

Winona

,

MN

55987-1399

Biology
Environmental Biology
Law Enforcement Administration

South Central College

1920 Lee Blvd

,

North Mankato

,

MN

56003-1920

Southwest Minnesota State University

1501 State St

,

Marshall

,

MN

56258-5468

Biology
Law Enforcement Administration

St Catherine University

2004 Randolph Ave

,

Saint Paul

,

MN

55105

St Olaf College

1520 St Olaf Ave

,

Northfield

,

MN

55057-1098

The College of Saint Scholastica

1200 Kenwood Ave

,

Duluth

,

MN

55811-4199

University of Minnesota-Crookston

2900 University Ave

,

Crookston

,

MN

56716-5001

Natural Resources, Conservation
Biology
Law Enforcement Administration

University of Minnesota-Duluth

515 Darland Administration Bldg

,

Duluth

,

MN

55812

University of Minnesota-Morris

309 Behmler Hall

,

Morris

,

MN

56267

University of Minnesota-Twin Cities

100 Church Street SE

,

Minneapolis

,

MN

55455-0213

Natural Resources Management and Policy
Fishing and Fisheries Sciences and Management
Wildlife and Wildlands Science and Management
Natural Resources and Conservation
Biology
Botany, Plant Biology
Microbiology
Ecology
Conservation Biology

University of Northwestern-St Paul

3003 Snelling Ave N

,

Saint Paul

,

MN

55113-1598

University of St Thomas

2115 Summit Ave

,

Saint Paul

,

MN

55105-1078

Biology
Law Enforcement Administration

Vermilion Community College

1900 East Camp Street

,

Ely

,

MN

55731

Natural Resources, Conservation
Land Use Planning and Management or Development
Natural Resources Law Enforcement and Protective Services
Wildlife and Wildlands Science and Management

Winona State University

175 West Mark Street

,

Winona

,

MN

55987-5838
Featured Programs: Sponsored School(s) Sponsored School(s) All school search, finder, or match results, as well as colleges and universities displayed…