<!- mfunc search_box_nav ->
<!- /mfunc search_box_nav ->
<!- mfunc feat_school ->
Featured Programs:
Sponsored School(s)
Sponsored School(s)
All school search, finder, or match results, as well as colleges and universities displayed as "Featured School(s)" or "Sponsored Content" are advertisers that compensate us for placement on this site. The resources, editorial content, and school evaluations published on this site are developed independent of the schools that advertise here.
<!- /mfunc feat_school ->
Missouri's game wardens work for the state's Department of Conservation and are known as conservation agents. These agents are responsible for both enforcing the law and managing the state's resources.
Missouri has a tremendous amount of natural resources ranging from popular lakes such as the 55,000-mile Lake of the Ozarks to the Ozark Mountains. More than 14 million acres of forests are located in Missouri, and the state contains 86 border and inland rivers.
While these resources draw hunters, anglers, and wildlife watchers alike, they also draw more nefarious people such as poachers. Missouri's conservation agents enforce wildlife laws, testify in court, perform search and rescue operations as needed, collect data on wildlife, fish, and bird populations, and educate the public about conservation issues.
This suite of responsibilities requires individuals with a broad range of skills who are adept at handling pressure. While the job of a conservation agent is highly demanding, it is also a career sought by many people. Therefore, competition is fierce.
Applicants who seek to join the ranks of Missouri's conservation agents will have the best chance of being hired if they are highly familiar with the requirements for these positions. Read on to learn more about becoming a game warden in Missouri.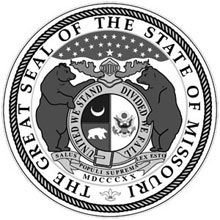 Missouri Game Warden Eligibility Requirements
Men and women who are well suited to becoming conservation agents in Missouri share two traits. One is a love of outdoor recreational activities such as hunting, fishing, and hiking, while the other is a strong sense of duty when it comes to the conservation of Missouri's wilderness.
The primary job of these agents is to manage fish and game regulations and apprehend poachers, but being a conservation agent has a wide range of facets. These professionals help facilitate the acquisition of public lands, educate the public on hunting and fishing information, and help during crises or rescue situations.
The diversity of roles of a conservation agent in Missouri means that applicants must have a diverse skill set and be prepared to face stiff competition during the application process. Shown below are the minimum qualifications needed to become a Missouri conservation agent.
Basic Job Qualifications for the Missouri Department of Conservation
The Missouri Department of Conservation website offers information on training, volunteer opportunities, and job positions. Eligibility criteria include:
Age: 21 years of age or older at the time of appointment
Citizenship: Proof of U.S. Citizenship, resident alien status, or naturalization documents are required. Proof of Missouri residency is required.
License: A valid Missouri-issued driver's license is required.
Military Service: Veterans must have been discharged "Under Honorable Conditions"
Work Eligibility: New employees must present original documents that establish identity and eligibility for U.S. employment opportunities as per federal law – applicants must be eligible to accept employment before the process continues.
Background and Legal History: Applicants must pass an intensive fingerprint background check with polygraph in order to continue the application process. This is to ensure that candidates have:
No addictions to drugs or alcohol; candidates will be subject to mandatory drug screening.
Good moral character
Never been discharged or resigned under threat of discharge from any law enforcement position
Not been currently placed on court-ordered probation
Not been convicted of a felony or a crime involving moral laxity
Never been convicted of a felony offense
Never been convicted of a crime of domestic violence, misdemeanor or otherwise
Never been convicted of perjury or false statement
Academic Credentials: Completion of high school or GED is required; Applicants for game warden jobs in Missouri must have a Bachelor of Science degree, majoring in natural sciences, law enforcement or criminal justice.
Additional Requirements:
Certification as a law enforcement officer by the Missouri Law Enforcement Training Commission while an employee is on 'conditional' status
Online employment application
Written skills test, focusing on professional English, report writing and mathematics
Meeting the Peace Officer Training Requirements
POST Training
Applicants must complete a 26-week course consisting of basic police officer training in firearms, defensive tactics, search and seizure, and arrest.
Successful trainees will complete 1,000 hours of licensed law enforcement training.
Agent Training
Firearms
Drug Identification
Hazardous Devices
ASP (Expandable Baton)
ATV (All Terrain Vehicles) Patrol
4-wheel Operations
Trapping
Reptile Identification
Media Relations
Land Navigation
Daily fitness training
Equipment maintenance and operation
Officer safety
Field Training
16 weeks of practical training for the role, aided by primary and secondary Field Training Officers
Fish and Wildlife Training
Conducted in Columbia
Forestry Training
Conducted in Licking
Water safety Training
Conducted in Lake of the Ozarks
Interview: Candidates will have a formal panel interview with senior officers and human resources personnel to evaluate experience, knowledge, and demeanor.
Medical evaluation: The candidate will be evaluated by a medical professional to ensure that he or she is in satisfactory health.
Hearing: The applicant must be able to demonstrate good hearing with or without hearing aids
Vision: The applicant must have good corrected or uncorrected binocular vision, and have color vision consistent with the demands of the job.
Physical Readiness Testing: The applicant must successfully complete a physical readiness test showing that he or she is able to complete performance as shown below:
Run constantly for over two minutes
Run up and down stairs
Bend and twist
Dodge obstacles
Crawl under obstacles
Jump/vault over obstacles
Climb fences
Lift/carry, drag human victims
Remove a large dead animal from the roadway
Remove injured persons from motor vehicles or buildings
Enter and exit all sorts of land vehicles and watercraft
Know self-defense tactics
Psychological Condition: The applicant must be in suitable psychological and emotional health according to medical criteria
Knowledge, Skills, Abilities, and Desired Qualifications
Demonstrate effective use of English including both written and oral formats.
Use mathematics including advanced arithmetic, basic accounting, estimating, and data collection
Bilingualism is an asset.
Knowledge of current principles and practices of habitat resources, law enforcement and wildlife management
Computer spreadsheet, word processing, email, GIS, and database knowledge in a networked environment is required; the state uses proprietary programs for training and information delivery
Establish and maintain effective interpersonal relationships within and outside of the department
Remain committed to professional development
Effectively operate and negotiate a 4-wheel drive vehicle on rugged terrain
Effectively utilize boats, snowmobiles, and ATVs for patrol and pursuit
Demonstrate competent firearm usage and willingness to train others on their use and safety.
Professional development or college courses in psychology, law enforcement, sociology, or natural resources management
Conservation Agent Salaries
The Missouri Department of Conservation employs the state's game wardens who work in a law enforcement capacity as conservation agents.  This agency reported that the average salary for a conservation agent was $45,922 during the fiscal year 2016.  This equates to an hourly wage of $22.08.  Conservation agent trainees earned an average salary of $36,084 or $17.35 an hour.
The state of Missouri offers a comprehensive benefits package to supplement the income of employees within the Department of Conservation. The list of benefits includes:
Life insurance and other types of insurance
Paid holidays, vacation, and sick leave
Health insurance
Deferred compensation
State retirement plan
Access to the state's credit union
Tuition reimbursement
Employee assistance program
Salaries were calculated by finding the average from the total payroll expenditure for fiscal year 2016 based on the total number of employees working for the Department that year.
Missouri Department of Conservation
2901 W. Truman Blvd.
Jefferson City, MO 65109
Phone: (573 )751-4115
http://mdc.mo.gov/about-us/careers
School Programs
Program
Programs Offered

Avila University

11901 Wornall Rd

,

Kansas City

,

MO

64145-1698

Central Methodist University-College of Graduate and Extended Studies

411 Central Methodist Square

,

Fayette

,

MO

65248-1198

Biology
Law Enforcement Administration

Central Methodist University-College of Liberal Arts and Sciences

411 Central Methodist Square

,

Fayette

,

MO

65248-1198

Biology
Marine Biology and Biological Oceanography
Law Enforcement Administration

College of the Ozarks

100 Opportunity Avenue

,

Point Lookout

,

MO

65726-0017

Wildlife and Wildlands Science and Management
Ecology

Columbia College

1001 Rogers Street

,

Columbia

,

MO

65216

Biology
Law Enforcement Administration

Culver-Stockton College

One College Hill

,

Canton

,

MO

63435-1299

Biology
Law Enforcement Administration

Drury University

900 N.Benton

,

Springfield

,

MO

65802-3791

Natural Resources Management and Policy
Biology
Law Enforcement Administration

Evangel University

1111 N Glenstone

,

Springfield

,

MO

65802-2125

Biology
Law Enforcement Administration

Fontbonne University

6800 Wydown Blvd

,

Saint Louis

,

MO

63105-3098

Hannibal-LaGrange University

2800 Palmyra Rd

,

Hannibal

,

MO

63401-1999

Harris-Stowe State University

3026 Laclede Ave

,

Saint Louis

,

MO

63103-2136

Jefferson College

1000 Viking Drive

,

Hillsboro

,

MO

63050-2440

Law Enforcement Administration

Lincoln University

820 Chestnut Street

,

Jefferson City

,

MO

65101

Biology
Law Enforcement Administration

Lindenwood University

209 S Kingshighway

,

Saint Charles

,

MO

63301-1695

Logan University

1851 Schoettler Rd

,

Chesterfield

,

MO

63017

Maryville University of Saint Louis

650 Maryville University Drive

,

Saint Louis

,

MO

63141-7299

Missouri Baptist University

One College Park Dr

,

Saint Louis

,

MO

63141-8698

Missouri Southern State University

3950 E. Newman Road

,

Joplin

,

MO

64801-1595

Biology
Law Enforcement Administration
Criminal Justice

Missouri State University-Springfield

901 S National

,

Springfield

,

MO

65897

Wildlife and Wildlands Science and Management
Biology

Missouri University of Science and Technology

1870 Miner Circle

,

Rolla

,

MO

65409

Biology
Environmental Biology

Missouri Valley College

500 E College St

,

Marshall

,

MO

65340

Missouri Western State University

4525 Downs Dr

,

Saint Joseph

,

MO

64507

Wildlife and Wildlands Science and Management
Biology
Criminal Justice

Moberly Area Community College

101 College Ave

,

Moberly

,

MO

65270-1304

Phone:

(660) 263-4110 x11208

Northwest Missouri State University

800 University Drive

,

Maryville

,

MO

64468-6001

Wildlife and Wildlands Science and Management
Biology
Marine Biology and Biological Oceanography

Ozarks Technical Community College

1001 E. Chestnut Expressway

,

Springfield

,

MO

65802

Park University

8700 NW River Park Dr

,

Parkville

,

MO

64152-3795

Biology
Law Enforcement Administration

Rockhurst University

1100 Rockhurst Rd

,

Kansas City

,

MO

64110-2561

Biology
Law Enforcement Administration

Saint Louis University

One North Grand Blvd

,

Saint Louis

,

MO

63103-2097

Land Use Planning and Management or Development
Biology
Criminal Justice

Southeast Missouri State University

One University Plaza, MS4675

,

Cape Girardeau

,

MO

63701

Biology
Law Enforcement Administration
Criminal Justice

Southwest Baptist University

1600 University Ave

,

Bolivar

,

MO

65613-2596

Biology
Law Enforcement Administration

Stephens College

1200 E Broadway

,

Columbia

,

MO

65215

Truman State University

100 E Normal

,

Kirksville

,

MO

63501-4221

University of Central Missouri

202 Administration Building

,

Warrensburg

,

MO

64093

Biology
Law Enforcement Administration
Security and Protective Services

University of Missouri-Columbia

105 Jesse Hall

,

Columbia

,

MO

65211

Natural Resources, Conservation
Forestry
Biology
Conservation Biology

University of Missouri-Kansas City

5100 Rockhill Rd

,

Kansas City

,

MO

64110

Natural Resources Management and Policy
Biology
Law Enforcement Administration

University of Missouri-St Louis

One University Boulevard

,

Saint Louis

,

MO

63121-4400

Biology
Conservation Biology

Washington University in St Louis

One Brookings Drive

,

Saint Louis

,

MO

63130-4899

Natural Resources Management and Policy
Biology
Botany, Plant Biology
Ecology
Environmental Biology

Webster University

470 E Lockwood Ave.

,

Saint Louis

,

MO

63119-3194

Biology
Security and Protective Services

Westminster College

501 Westminster Ave

,

Fulton

,

MO

65251-1299

Biology
Conservation Biology
Law Enforcement Administration

William Jewell College

500 College Hill

,

Liberty

,

MO

64068-1896

William Woods University

One University Avenue

,

Fulton

,

MO

65251-1098

Phone:

(573) 642-2251 x2251
Featured Programs: Sponsored School(s) Sponsored School(s) All school search, finder, or match results, as well as colleges and universities displayed…