<!- mfunc search_box_nav ->
<!- /mfunc search_box_nav ->
<!- mfunc feat_school ->
Featured Programs:
Sponsored School(s)
Sponsored School(s)
All school search, finder, or match results, as well as colleges and universities displayed as "Featured School(s)" or "Sponsored Content" are advertisers that compensate us for placement on this site. The resources, editorial content, and school evaluations published on this site are developed independent of the schools that advertise here.
<!- /mfunc feat_school ->
State game wardens in New York work for the Department of Environmental Conservation and are referred to as environmental conservation officers. These officers are sworn peace officers and carry a firearm.
New York's environmental conservation officers have a wide variety of job duties, which can differ somewhat based on their location in the state. For instance, those in upstate New York may deal with wildlife nuisances like bears or investigate incidents of timber theft. In contrast, environmental conservation officers in New York City tend to work with issues relating to air and water quality and investigate the illegal trade of exotic and endangered animals.
New York's environmental conservation officers are frequently called upon to help in times of crises, whether manmade or natural disasters. For instance, New York state game wardens were among those called in during the aftermath of 9/11 and the crash of TWA Flight 800, and more recently, with flooding and winter storms.
This combination of law enforcement and conservation work draws the best and brightest, so applicants should expect to face intense competition.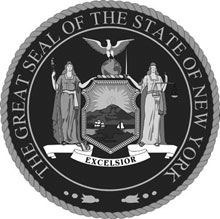 New York Game Warden Eligibility Requirements
Individuals with a strong sense of ethics and a passion for wildlife conservation and outdoor sports are well suited for outdoor work. Conservation officers in New York have a great diversity of roles, which range from managing fish and game populations to enforcing state and federal laws.
In addition to their law enforcement duties, these officers promote and coordinate hunter and firearm education, boating safety classes, and collect bird and game census data. Being responsible for such a breadth of law enforcement, conservation, and education efforts means that applicants must effectively demonstrate their suite of skills. Shown below are the minimum qualifications to be considered for this type of job.
New York State Department of Environmental Conservation Basic Job Qualifications
The website of the New York State Department of Environmental Conservation offers additional information on the requirements for environmental conservation officers. Eligibility criteria are shown below:
Age: 20 years of age or older is required at the time of application
Citizenship: Proof of U.S. citizenship or of permanent resident alien status and has applied for citizenship; must be a New York State resident at time of application
License: A valid New York-issued driver's license is required. Individuals must maintain an acceptable driving record.
Military Service: Applicants who are former members of the United States military require 'Under Honorable Conditions' discharge documentation.
Work Eligibility: New employees must present original documents that establish identity and eligibility for U.S. employment opportunities as per federal law – applicants must be eligible to accept employment before the process continues
Background and Legal History: Applicants must pass an intensive background investigation in order to continue the application process. Candidates may be disqualified if they have been:
Convicted of a felony in New York or any other state;
Convicted of any offense in any state that would have been a felony if committed in New York
Charged with a felony found to be mentally incompetent
Found not guilty by reason of insanity of any felony
Determined to be a mentally disordered sex offender
Addicted or in danger of becoming addicted to narcotics
Convicted and committed to a State institution
Convicted of any offense which precludes you from carrying a firearm under State or federal law
Failed urinalysis drug testing prior to employment
Academic Credentials: High school diploma or GED is required; A bachelor's degree with a concentration in criminal justice, environmental studies, environmental sciences OR an associate's degree AND relevant experience in law enforcement or environmental management are important. Applicants must have 18 credits of relevant coursework. Please note that a Peace Officer Training Course will not satisfy the law enforcement requirement.
Additional Requirements
Pass the New York civil service exam
Peace Officer Training Requirements
Basic Training School for Uniformed Officers for 26 weeks
Police skills
Operating a police vehicle
Firearms training
Physical fitness
Classroom instruction
Environmental law enforcement technical aspects
Field Training and Evaluation Program
Evaluation of work by a senior officer
Steps as an ECO Trainee:
ECO Trainee 1 for 30 weeks with their own patrol area
ECO Trainee 2 for two years
ECO standard employee
Interview: Candidates will have a face-to-face panel interview during the application process
Medical Condition: The applicant must be examined by a licensed physician to ensure that they are in good health.
Hearing: The applicant must have 'normal' hearing in an ambient 'background noise' environment.
Vision: Visual acuity not less than 20/40 in each eye without correction and corrected to 20/20 in each eye. Normal color vision and normal peripheral vision are required. Physical Readiness: The applicant must be in sound physical condition and able to swim.
Physical: Applicants must successfully complete each component of the physical readiness testing.
Psychological Condition: The applicant must be in suitable psychological and emotional health to complete training and be eligible for hire
Knowledge, Skills, Abilities, and Desired Qualifications
Required to identify and safely use various firearms
Demonstrate an aptitude for collecting and preserving evidence, writing reports, and testifying in court.
Professional development or college courses in natural resource management, criminology, psychology, business management or sciences
Ability to use word processing, spreadsheet, database and email software in a networked environment
Mechanical aptitude and logical thinking.
Ability to use professional level English grammar, spelling, punctuation, vocabulary, and composition; reading and comprehension
Ability to use foundational math skills including advanced arithmetic, payroll/accounts receivable, and estimation
Additional languages are an asset
Salaries for Environmental Conservation Officers
New York's environmental conservation officers are extremely well paid.  Officers just starting out earned an average of $54,800 ($26.35/hour) as of 2016, well in excess of the national average for game wardens.
The New York Department of Civil Service reported the starting salaries for environmental conservation investigators and supervisors as of 2017:
Environmental Conservation Investigator 1 – $66,411
Environmental Conservation Investigator 2 – $72,813
Supervising Environmental Conservation Officer – $69,591
The overall average for environmental conservation officers in New York, including all experience levels and specialized roles, was $69,060 ($33.20/hour), which exceeded the national average for game wardens by 26%.  Experienced environmental conservation officers earned an average of $76,190 ($36.63/hour) in 2016.
New York State Environmental Conservation
625 Broadway
Albany, NY 12233
Phone: (518) 402-8821
http://www.dec.ny.gov/regulations/2437.html
School Programs
Program
Programs Offered

Adelphi University

South Ave

,

Garden City

,

NY

11530-0701

Alfred University

One Saxon Drive

,

Alfred

,

NY

14802-1205

Biology
Law Enforcement Administration

Barnard College

3009 Broadway

,

New York

,

NY

10027-6598

Biology
Environmental Biology

Canisius College

2001 Main St

,

Buffalo

,

NY

14208-1098

Biology
Conservation Biology
Law Enforcement Administration

Cazenovia College

22 Sullivan St

,

Cazenovia

,

NY

13035

Biology
Environmental Biology
Criminal Justice

Clarkson University

8 Clarkson Ave

,

Potsdam

,

NY

13699

Clinton Community College

136 Clinton Point Dr

,

Plattsburgh

,

NY

12901

Natural Resources and Conservation
Law Enforcement Administration

Clinton Essex Warren Washington BOCES

1585 Military Turnpike

,

Plattsburgh

,

NY

12901-0455

Natural Resources Management and Policy
Natural Resources and Conservation

Colgate University

13 Oak Dr

,

Hamilton

,

NY

13346-1398

College of Mount Saint Vincent

6301 Riverdale Ave

,

Bronx

,

NY

10471-1093

College of Staten Island CUNY

2800 Victory Blvd

,

Staten Island

,

NY

10314

Columbia University in the City of New York

West 116 St and Broadway

,

New York

,

NY

10027

Biology
Microbiology
Ecology
Conservation Biology

Columbia-Greene Community College

4400 Route 23

,

Hudson

,

NY

12534

Law Enforcement Administration

Concordia College-New York

171 White Plains Rd

,

Bronxville

,

NY

10708-1998

Cornell University

300 Day Hall

,

Ithaca

,

NY

14853

Natural Resources, Conservation
Biology
Botany, Plant Biology
Microbiology
Zoology and Animal Biology
Ecology

Corning Community College

1 Academic Dr

,

Corning

,

NY

14830

Law Enforcement Administration

CUNY Bernard M Baruch College

One Bernard Baruch Way (55 Lexington Ave at 24th St)

,

New York

,

NY

10010

CUNY Borough of Manhattan Community College

199 Chambers St

,

New York

,

NY

10007

Law Enforcement Administration

CUNY Bronx Community College

2155 University Avenue

,

Bronx

,

NY

10453

Law Enforcement Administration

CUNY Brooklyn College

2900 Bedford Ave

,

Brooklyn

,

NY

11210

CUNY City College

160 Convent Ave

,

New York

,

NY

10031

CUNY Graduate School and University Center

365 Fifth Ave

,

New York

,

NY

10016

Biology
Law Enforcement Administration

CUNY Hostos Community College

500 Grand Concourse

,

Bronx

,

NY

10451

Law Enforcement Administration

CUNY Hunter College

695 Park Ave

,

New York

,

NY

10065

CUNY John Jay College of Criminal Justice

524 W 59th St

,

New York

,

NY

10019

Law Enforcement Administration

CUNY Kingsborough Community College

2001 Oriental Blvd

,

Brooklyn

,

NY

11235

Biology
Law Enforcement Administration

CUNY LaGuardia Community College

31-10 Thomson Ave

,

Long Island City

,

NY

11101

Biology
Law Enforcement Administration

CUNY Lehman College

250 Bedford Park Blvd W

,

Bronx

,

NY

10468

CUNY Medgar Evers College

1650 Bedford Ave

,

Brooklyn

,

NY

11225

CUNY Queens College

65-30 Kissena Blvd

,

Flushing

,

NY

11367

CUNY Queensborough Community College

222-05 56th Ave

,

Bayside

,

NY

11364-1497

Phone:

(718) 631-6262 x6279

Law Enforcement Administration

CUNY York College

94-20 Guy R. Brewer Blvd

,

Jamaica

,

NY

11451

D'Youville College

320 Porter Ave

,

Buffalo

,

NY

14201-1084

Daemen College

4380 Main St

,

Amherst

,

NY

14226-3592

Biology
Environmental Biology

Dominican College of Blauvelt

470 Western Highway

,

Orangeburg

,

NY

10962-1210

Biology
Law Enforcement Administration

Dowling College

150 Idle Hour Blvd

,

Oakdale

,

NY

11769-1999

Elmira College

One Park Place

,

Elmira

,

NY

14901

Biology
Law Enforcement Administration

Erie Community College

121 Ellicott St

,

Buffalo

,

NY

14203-2698

Law Enforcement Administration

Excelsior College

7 Columbia Cir

,

Albany

,

NY

12203-5159

Biology
Law Enforcement Administration

Farmingdale State College

2350 Broadhollow Road

,

Farmingdale

,

NY

11735-1021

Finger Lakes Community College

3325 Marvin Sands Drive

,

Canandaigua

,

NY

14424-8395

Natural Resources, Conservation
Natural Resources Law Enforcement and Protective Services
Natural Resources Management and Policy
Wildlife and Wildlands Science and Management
Law Enforcement Administration
Criminal Justice

Fordham University

441 E Fordham Rd

,

Bronx

,

NY

10458

Fulton-Montgomery Community College

2805 State Hwy 67

,

Johnstown

,

NY

12095-3790

Law Enforcement Administration

Genesee Community College

One College Rd

,

Batavia

,

NY

14020

Biology
Law Enforcement Administration

Hamilton College

198 College Hill Rd

,

Clinton

,

NY

13323

Hartwick College

One Hartwick Drive

,

Oneonta

,

NY

13820-4020

Herkimer County Community College

100 Reservoir Rd

,

Herkimer

,

NY

13350-1598

Law Enforcement Administration
Criminal Justice

Hilbert College

5200 S Park Ave

,

Hamburg

,

NY

14075-1597

Law Enforcement Administration
Criminal Justice

Hobart William Smith Colleges

337 Pulteney Street

,

Geneva

,

NY

14456

Natural Resources, Conservation
Biology

Hofstra University

100 Hofstra University

,

Hempstead

,

NY

11549

Houghton College

1 Willard Ave

,

Houghton

,

NY

14744

Biology
Environmental Biology

Hudson Valley Community College

80 Vandenburgh Ave

,

Troy

,

NY

12180

Natural Resources, Conservation
Biology
Law Enforcement Administration

Iona College

715 North Ave

,

New Rochelle

,

NY

10801-1890

Biology
Environmental Biology
Law Enforcement Administration

Ithaca College

953 Danby Rd

,

Ithaca

,

NY

14850-7002

Jamestown Community College

525 Falconer St

,

Jamestown

,

NY

14701

Law Enforcement Administration

Jefferson Community College

1220 Coffeen St

,

Watertown

,

NY

13601-1897

Law Enforcement Administration

Keuka College

141 Central Avenue

,

Keuka Park

,

NY

14478

Biology
Law Enforcement Administration

Le Moyne College

1419 Salt Springs Rd

,

Syracuse

,

NY

13214-1301

LIU Brentwood

Michael J. Grant Campus, 1001 Crooked Hill Road

,

Brentwood

,

NY

11717

Law Enforcement Administration

LIU Brooklyn

1 University Plaza

,

Brooklyn

,

NY

11201-8423

LIU Post

720 Northern Blvd

,

Brookville

,

NY

11548-1327

Natural Resources, Conservation
Biology
Marine Biology and Biological Oceanography
Law Enforcement Administration

LIU Riverhead

121 Speonk-Riverhead Rd

,

Riverhead

,

NY

11901-3499

Law Enforcement Administration

Manhattan College

4513 Manhattan College Parkway

,

Riverdale

,

NY

10471-4098

Manhattanville College

2900 Purchase St

,

Purchase

,

NY

10577

Marist College

3399 North Rd

,

Poughkeepsie

,

NY

12601

Natural Resources Management and Policy
Biology
Law Enforcement Administration

Marymount Manhattan College

221 E 71st St

,

New York

,

NY

10021-4597

Medaille College

18 Agassiz Circle

,

Buffalo

,

NY

14214-2695

Mercy College

555 Broadway

,

Dobbs Ferry

,

NY

10522

Biology
Law Enforcement Administration
Security and Protective Services

Mohawk Valley Community College

1101 Sherman Dr

,

Utica

,

NY

13501-5394

Law Enforcement Administration

Molloy College

1000 Hempstead Ave

,

Rockville Centre

,

NY

11571-5002

Biology
Ecology
Criminal Justice

Monroe Community College

1000 E Henrietta Rd

,

Rochester

,

NY

14623

Law Enforcement Administration

Morrisville State College

80 Eaton Street

,

Morrisville

,

NY

13408

Natural Resources, Conservation
Natural Resources Management and Policy
Natural Resources and Conservation
Law Enforcement Administration
Criminal Justice

Mount Saint Mary College

330 Powell Avenue

,

Newburgh

,

NY

12550

Nassau Community College

One Education Dr

,

Garden City

,

NY

11530-6793

Biology
Law Enforcement Administration

Nazareth College

4245 East Ave

,

Rochester

,

NY

14618-3790

New York Institute of Technology

Northern Blvd

,

Old Westbury

,

NY

11568-8000

New York Medical College

Administration Building

,

Valhalla

,

NY

10595

New York University

70 Washington Sq South

,

New York

,

NY

10012-1091

Biology
Microbiology
Ecology

Niagara County Community College

3111 Saunders Settlement Rd

,

Sanborn

,

NY

14132

Natural Resources, Conservation
Law Enforcement Administration

Niagara University

Lewiston Road

,

Niagara University

,

NY

14109

Biology
Law Enforcement Administration

North Country Community College

23 Santanoni Avenue

,

Saranac Lake

,

NY

12983-0089

Law Enforcement Administration

Nyack College

1 South Blvd

,

Nyack

,

NY

10960-3698

Onondaga Community College

4585 West Seneca Turnpike

,

Syracuse

,

NY

13215-4585

Natural Resources, Conservation
Law Enforcement Administration
Security and Protective Services

Orange County Community College

115 South St

,

Middletown

,

NY

10940

Law Enforcement Administration

Pace University-New York

1 Pace Plaza

,

New York

,

NY

10038-1598

Natural Resources and Conservation
Biology
Law Enforcement Administration

Paul Smiths College of Arts and Science

State Routes 30 and 86

,

Paul Smiths

,

NY

12970-0265

Natural Resources Management and Policy
Land Use Planning and Management or Development
Fishing and Fisheries Sciences and Management
Forest Sciences and Biology
Forest Resources Management
Wildlife and Wildlands Science and Management
Natural Resources and Conservation
Biology

Rensselaer Polytechnic Institute

110 8th St

,

Troy

,

NY

12180-3590

Roberts Wesleyan College

2301 Westside Dr

,

Rochester

,

NY

14624

Biology
Law Enforcement Administration
Security and Protective Services

Rochester Institute of Technology

1 Lomb Memorial Dr

,

Rochester

,

NY

14623-5603

Biology
Law Enforcement Administration
Criminal Justice

Saint John Fisher College

3690 East Ave

,

Rochester

,

NY

14618-3597

Saint Joseph's College-New York

245 Clinton Ave

,

Brooklyn

,

NY

11205-3688

Biology
Law Enforcement Administration

Schenectady County Community College

78 Washington Avenue

,

Schenectady

,

NY

12305

Law Enforcement Administration

Siena College

515 Loudon Rd

,

Loudonville

,

NY

12211-1462

Skidmore College

815 N Broadway

,

Saratoga Springs

,

NY

12866

St Bonaventure University

3261 W. State Road

,

Saint Bonaventure

,

NY

14778

St Francis College

180 Remsen St

,

Brooklyn Heights

,

NY

11201-9902

St John's University-New York

8000 Utopia Pky

,

Queens

,

NY

11439

Biology
Law Enforcement Administration

St Lawrence University

23 Romoda Drive

,

Canton

,

NY

13617

Biology
Conservation Biology

St. Thomas Aquinas College

125 Rte 340

,

Sparkill

,

NY

10976-1050

Biology
Law Enforcement Administration

State University of New York at New Paltz

1 Hawk Drive

,

New Paltz

,

NY

12561-2443

Stony Brook University

310 Administration Building

,

Stony Brook

,

NY

11794

Water, Wetlands and Marine Resources Management
Biology
Ecology
Marine Biology and Biological Oceanography

Sullivan County Community College

112 College Road

,

Loch Sheldrake

,

NY

12759-5151

Natural Resources, Conservation

SUNY at Albany

1400 Washington Avenue

,

Albany

,

NY

12222

Natural Resources, Conservation
Biology
Criminal Justice

SUNY at Binghamton

4400 Vestal Parkway East

,

Vestal

,

NY

13850-6000

Natural Resources and Conservation
Biology

SUNY at Fredonia

280 Central Ave

,

Fredonia

,

NY

14063-1136

Biology
Law Enforcement Administration
Criminal Justice

SUNY at Purchase College

735 Anderson Hill Rd

,

Purchase

,

NY

10577-1400

Natural Resources, Conservation
Biology

SUNY Broome Community College

907 Upper Front St

,

Binghamton

,

NY

13905

Biology
Security and Protective Services

SUNY Buffalo State

1300 Elmwood Ave

,

Buffalo

,

NY

14222

Biology
Ecology
Criminal Justice

SUNY College at Brockport

350 New Campus Dr

,

Brockport

,

NY

14420-2919

Natural Resources, Conservation
Biology
Environmental Biology
Criminal Justice

SUNY College at Cortland

Miller Administration Building, Graham Avenue

,

Cortland

,

NY

13045-0900

Biology
Conservation Biology

SUNY College at Geneseo

1 College Circle

,

Geneseo

,

NY

14454-1465

SUNY College at Old Westbury

223 Store Hill Rd

,

Old Westbury

,

NY

11568-0210

SUNY College at Oswego

7060 State Route 104

,

Oswego

,

NY

13126

Biology
Zoology and Animal Biology
Criminal Justice

SUNY College at Plattsburgh

101 Broad Street

,

Plattsburgh

,

NY

12901-2681

Natural Resources, Conservation
Biology
Botany, Plant Biology
Criminal Justice

SUNY College at Potsdam

44 Pierrepont Ave

,

Potsdam

,

NY

13676-2294

SUNY College of Agriculture and Technology at Cobleskill

Rt 7

,

Cobleskill

,

NY

12043

Fishing and Fisheries Sciences and Management
Wildlife and Wildlands Science and Management

SUNY College of Environmental Science and Forestry

One Forestry Dr.

,

Syracuse

,

NY

13210

Natural Resources, Conservation
Natural Resources Management and Policy
Forestry
Forest Resources Management
Wildlife Biology
Environmental Biology
Conservation Biology

SUNY College of Technology at Alfred

10 Upper College Drive

,

Alfred

,

NY

14802

SUNY College of Technology at Canton

34 Cornell Drive

,

Canton

,

NY

13617-1098

Natural Resources and Conservation
Law Enforcement Administration

SUNY College of Technology at Delhi

2 Main Street

,

Delhi

,

NY

13753-1100

Natural Resource Recreation and Tourism
Natural Resources Management and Policy
Law Enforcement Administration
Criminal Justice

SUNY Institute of Technology at Utica-Rome

100 Seymour Rd

,

Utica

,

NY

13502

SUNY Oneonta

Ravine Parkway

,

Oneonta

,

NY

13820-4015

Natural Resources, Conservation
Biology
Criminal Justice

Syracuse University

900 South Crouse Ave.

,

Syracuse

,

NY

13244

The College of New Rochelle

29 Castle Pl

,

New Rochelle

,

NY

10805-2339

The College of Saint Rose

432 Western Ave

,

Albany

,

NY

12203-1490

Biology
Ecology
Law Enforcement Administration

The Sage Colleges

65 1st Street

,

Troy

,

NY

12180

Biology
Ecology
Law Enforcement Administration

Tompkins Cortland Community College

170 North St

,

Dryden

,

NY

13053-0139

Law Enforcement Administration

Touro College

27-33 W 23rd St

,

New York

,

NY

10010

Ulster County Community College

491 Cottekill Rd

,

Stone Ridge

,

NY

12484

Natural Resources, Conservation
Law Enforcement Administration

Union College

807 Union St

,

Schenectady

,

NY

12308-2311

United States Military Academy

646 Swift Rd (ATTN: MASG)

,

West Point

,

NY

10996-1905

University at Buffalo

12 Capen Hall

,

Buffalo

,

NY

14260-1660

University of Rochester

Wilson Blvd. - Wallis Hall

,

Rochester

,

NY

14627-0011

Utica College

1600 Burrstone Rd

,

Utica

,

NY

13502-4892

Biology
Law Enforcement Administration

Vassar College

124 Raymond Ave

,

Poughkeepsie

,

NY

12604

Wagner College

One Campus Rd

,

Staten Island

,

NY

10301-4495

Weill Cornell Medical College

1300 York Ave, C-118

,

New York

,

NY

10065

Wells College

170 State Rte 90

,

Aurora

,

NY

13026-0500

Yeshiva University

500 W 185th St

,

New York

,

NY

10033-3299
Featured Programs: Sponsored School(s) Sponsored School(s) All school search, finder, or match results, as well as colleges and universities displayed…