<!- mfunc search_box_nav ->
<!- /mfunc search_box_nav ->
<!- mfunc feat_school ->
Featured Programs:
Sponsored School(s)
Sponsored School(s)
All school search, finder, or match results, as well as colleges and universities displayed as "Featured School(s)" or "Sponsored Content" are advertisers that compensate us for placement on this site. The resources, editorial content, and school evaluations published on this site are developed independent of the schools that advertise here.
<!- /mfunc feat_school ->
Game wardens in Ohio are employees of the Division of Wildlife of the Ohio Department of Natural Resources and are known as wildlife officers. Ohio's geography is highly diverse and home to a wide range of habitats for an equally diverse range of wildlife, fish, and birds. While many of the residents of Ohio watch and photograph wildlife, about 1.5 million of the state's citizens hunt and fish.
Ohio's wildlife officers are fully commissioned law enforcement officers and therefore have statewide jurisdiction when it comes to enforcing conservation laws, firearms regulations, and preventing illegal dumping and littering. These officers manage the activities of hunters, anglers, visitors, and violators throughout Ohio.
In addition, wildlife officers in the state communicate with the public about conservation efforts and educate both youth and adults about preserving Ohio's natural resources.
The combination of knowledge related to wildlife conservation and good old-fashioned law enforcement practice means these jobs are only open to exceptionally well qualified candidates. That, combined with the low rate of turnover among wildlife officers, makes for a competitive selection process.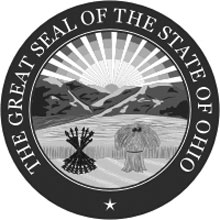 Ohio Game Warden Eligibility Requirements
Individuals who are passionate about Ohio's outdoors and have a desire to become highly trained law enforcement officers are well suited to become wildlife officers in the state. These jobs present an exciting opportunity for individuals who seek a challenge in their professional life.
Officers can make arrests and testify in court, and frequently conduct investigations in concert with other law enforcement agencies. Applicants who feel up to these challenges must be prepared to demonstrate skills and experience that will distinguish them from other candidates.
Basic Qualifications for a Job with the Ohio DNR
Additional information and job postings can be found on the website of the Ohio Department of Natural Resources. Shown below are the minimum qualifications to apply for a position as a wildlife officer in Ohio:
Age: 21 years of age or older at the time of graduation from POST training
Citizenship: Proof of U.S. citizenship or of permanent resident alien status; must be a resident of Ohio at the time of appointment.
License: A valid Ohio-issued driver's license is required. Individuals must agree to participate in driver safety training through the state as they arise.
Military Service: Applicants who are former members of the United States military require 'Under Honorable Conditions' discharge documentation.
Work Eligibility: New employees must present original documents that establish identity and eligibility for U.S. employment opportunities as per federal law – applicants must be eligible to accept employment before the process continues
Background and Legal History: Applicants must pass an intensive background check and urinalysis in order to continue the application process. The state of Ohio reserves the right to use a polygraph 'lie detector'. Disqualifying elements include:
Intemperate use of alcohol
Anti-social behavior
Poor work record
Poor driving record
Numerous debts that are not regularly being paid
Non-compliance to law(s)
Violations of any federal or state natural resources rules including, but not limited to parks, fishing, hunting,
Trapping, or boating violations
Felony conviction or felony conduct
Illegal use of drugs or conviction for drug related violations. Illegal drugs include anabolic steroids used after February 27, 1991.
Currently having six (6) or more active points on driving record
Lack of truthfulness – falsification of any application or background information
Acts of violence and or admissions of undetected crimes against person(s) (domestic violence, assault)
Academic Credentials: High school diploma or its equivalent.; minimum of an associate's degree OR have completed undergraduate studies concentrating on wildlife, fisheries, natural resources management, environmental science, biology, criminal justice, law enforcement or similar fields
Additional Requirements: Proficiency Test for Wildlife Officer Cadets.
Training for Wildlife Officers and Cadets:
Orientation training at the Division of Wildlife Headquarters (1 week)
Pre-Service Academy and Field Training
Basic Peace Officer Training (16 weeks)
Wildlife Officer Pre-Service Training Academy (8-9 weeks)
Field training and evaluation (6 months)
Training sessions include information on the following:
Criminal, civil, and court proceedings
Environment specific training
Traffic and patrol practices
Firearms training
Trafficking enforcement
Additional specific training
Interview: Candidates will have a personal panel interview during the later stages of the application process
Medical Condition: The applicant must be examined by a licensed physician to ensure that they are in good health. Weight shall be in proportion to height in accordance with established recognized standards
Hearing: The applicant must have 'good' hearing, unaided.
Vision: Visual acuity not less than 20/40 in each eye without correction and corrected to 20/20 in each eye. Candidates must have normal color vision and binocular peripheral vision.
Physical Readiness: The applicant must be in 'good' physical condition including upper body and core strength, aerobic conditioning, distance running, swimming, and treading water according to state minimum guidelines. Applicants must successfully complete each component of the physical readiness testing
Fitness Standards at the 50% level for the appropriate age/gender. The three physical fitness standards used for testing are
One minute of sit-ups
One minute of push-ups
A 1.5 mile run
Additionally, a swim test will include the ability to swim a distance of 100 yards in five minutes or less and tread water for a minimum of five minutes.
Psychological Condition: The applicant must be in psychological and emotional good health to complete training and be eligible for hire
Knowledge, Skills, Abilities, and Desired Qualifications
Required to identify and safely use various firearms
Demonstrate an aptitude for collecting and preserving evidence, writing reports, and testifying in court.
Ability to collect and report information on the conditions of fish and wildlife and their habitat
Willingness to enthusiastically and professionally represent the agency at Ohio schools and meetings of special interest groups
Effectively operate and negotiate a vehicle on rough terrain
Professional development or college courses in natural resource management, criminology, psychology, business management or sciences
Ability to use word processing, spreadsheet, database and email software in a networked environment
Applicants must possess a valid driver's an interest in hunting, fishing, boating, wildlife conservation and other outdoor recreation is helpful
Being able to work closely with local law enforcement and conservation groups
Salaries for Wildlife Officers with the Ohio DNR Division of Wildlife
The Ohio Department of Job and Family Services reported that the median salary among wildlife officers in the state exceeded the national median for this professional classification by 16%. As of 2016, Ohio's wildlife officers earned a median salary of $59,758 while the hourly wage was $27.73.
Statewide, the most experienced wildlife officers, representing the top 25%, earned an average of $61,568 ($29.60/hour), while those starting out averaged $47,455 ($22.81/hour).
Location affects the salaries of wildlife officers in Ohio:
Cincinnati
Top 25% – $51,355
Median – $49,751
Entry-level – $40,664
Northeast Ohio
Top 25% – $61,360
Median – $59,751
Entry-level – $46,217
Southeast Ohio
Top 25% – $61,360
Median – $59,760
Entry-level – $46,384
The Ohio Hiring Management Services reported the range of minimum and maximum salaries for wildlife officers throughout the state as of 2017:
Wildlife Officer Cadet: $36,774 – $44,824
Wildlife Officer: $45,032 – $56,784
Wildlife Officer Supervisor: $50,357 – $71,760
Ohio Department of Natural Resources Dicision of Wildlife
2045 Morse Road, Building G
Columbus, Ohio 43229
Phone: (800) 945-3543
http://wildlife.ohiodnr.gov/wildohiocareers
School Programs
Program
Programs Offered

Ashland University

401 College Avenue

,

Ashland

,

OH

44805

Biology
Law Enforcement Administration

Baldwin Wallace University

275 Eastland Rd

,

Berea

,

OH

44017-2088

Bluffton University

1 University Drive

,

Bluffton

,

OH

45817-2104

Bowling Green State University-Firelands

One University Drive

,

Huron

,

OH

44839-9791

Bowling Green State University-Main Campus

220 McFall Ctr

,

Bowling Green

,

OH

43403

Natural Resources Management and Policy
Biology
Criminal Justice

Capital University

1 College and Main

,

Columbus

,

OH

43209-2394

Case Western Reserve University

10900 Euclid Ave

,

Cleveland

,

OH

44106

Cedarville University

251 N. Main Street

,

Cedarville

,

OH

45314-0601

Biology
Law Enforcement Administration

Central Ohio Technical College

1179 University Drive

,

Newark

,

OH

43055-1767

Law Enforcement Administration

Central State University

1400 Brush Row Rd

,

Wilberforce

,

OH

45384-1004

Cincinnati State Technical and Community College

3520 Central Parkway

,

Cincinnati

,

OH

45223-2690

Biology
Security and Protective Services

Clark State Community College

570 E Leffel Ln

,

Springfield

,

OH

45501-0570

Law Enforcement Administration
Security and Protective Services

Cleveland State University

2121 Euclid Avenue

,

Cleveland

,

OH

44115-2214

Columbus State Community College

550 E Spring St

,

Columbus

,

OH

43215

Security and Protective Services

Defiance College

701 N Clinton

,

Defiance

,

OH

43512

Delaware Area Career Center

4565 Columbus Pike

,

Delaware

,

OH

43015-8969

Security and Protective Services

Denison University

100 West College St

,

Granville

,

OH

43023-0713

Franciscan University of Steubenville

1235 University Blvd

,

Steubenville

,

OH

43952-1763

Franklin University

201 S Grant Ave

,

Columbus

,

OH

43215-5399

Law Enforcement Administration
Security and Protective Services

Heidelberg University

310 E Market St

,

Tiffin

,

OH

44883-2462

Biology
Law Enforcement Administration

Hiram College

Hinsdale Hall Third Floor

,

Hiram

,

OH

44234-0067

Hocking College

3301 Hocking Parkway

,

Nelsonville

,

OH

45764

Natural Resources, Conservation
Natural Resources Management and Policy
Fishing and Fisheries Sciences and Management
Forest Resources Management
Wildlife and Wildlands Science and Management

John Carroll University

1 John Carroll Boulevard

,

University Heights

,

OH

44118-4581

Kent State University at Ashtabula

3300 Lake Road West

,

Ashtabula

,

OH

44004

Kent State University at East Liverpool

400 E 4th St

,

East Liverpool

,

OH

43920

Kent State University at Kent

Executive Office, 2nd Floor Library

,

Kent

,

OH

44242-0001

Biology
Botany, Plant Biology
Zoology and Animal Biology
Ecology
Criminal Justice

Kent State University at Salem

2491 State Route 45 South

,

Salem

,

OH

44460

Kent State University at Stark

6000 Frank Ave NW

,

Canton

,

OH

44720-7599

Kent State University at Trumbull

4314 Mahoning Ave N.W.

,

Warren

,

OH

44483

Kent State University at Tuscarawas

330 University Dr N.E.

,

New Philadelphia

,

OH

44663-9403

Kenyon College

Kenyon College

,

Gambier

,

OH

43022

Lake Erie College

391 W Washington St

,

Painesville

,

OH

44077-3389

Biology
Law Enforcement Administration

Lakeland Community College

7700 Clocktower Drive

,

Kirtland

,

OH

44094-5198

Security and Protective Services

Lourdes University

6832 Convent Blvd

,

Sylvania

,

OH

43560-2898

Malone University

2600 Cleveland Avenue NW

,

Canton

,

OH

44709-3897

Biology
Zoology and Animal Biology

Marietta College

Irvine Bldg

,

Marietta

,

OH

45750

Land Use Planning and Management or Development
Biology

Marion Technical College

1467 Mount Vernon Ave

,

Marion

,

OH

43302-5694

Phone:

(740) 389-4636 x229

Miami University-Oxford

501 East High St

,

Oxford

,

OH

45056

Biology
Botany, Plant Biology
Microbiology
Zoology and Animal Biology
Law Enforcement Administration
Criminal Justice

Mount Saint Joseph University

5701 Delhi Rd

,

Cincinnati

,

OH

45233-1670

Mount Vernon Nazarene University

800 Martinsburg Rd

,

Mount Vernon

,

OH

43050-9500

Biology
Law Enforcement Administration

Muskingum University

163 Stormont Street

,

New Concord

,

OH

43762

Natural Resources and Conservation
Biology

Northwest State Community College

22600 State Route 34

,

Archbold

,

OH

43502-9542

Notre Dame College

4545 College Rd

,

Cleveland

,

OH

44121-4293

Oberlin College

70 N Professor St

,

Oberlin

,

OH

44074

Ohio Dominican University

1216 Sunbury Road

,

Columbus

,

OH

43219

Ohio Northern University

525 S. Main St

,

Ada

,

OH

45810-1599

Ohio State University Agricultural Technical Institute

1328 Dover Rd

,

Wooster

,

OH

44691-4000

Natural Resources, Conservation

Ohio State University-Lima Campus

4240 Campus Dr

,

Lima

,

OH

45804

Ohio State University-Main Campus

190 N. Oval Mall

,

Columbus

,

OH

43210

Natural Resources, Conservation
Natural Resources Management and Policy
Biology
Botany, Plant Biology
Microbiology
Zoology and Animal Biology
Ecology

Ohio University-Main Campus

020 Chubb Hall

,

Athens

,

OH

45701-2979

Biology
Botany, Plant Biology
Microbiology
Zoology and Animal Biology
Wildlife Biology

Ohio Wesleyan University

61 S Sandusky Street

,

Delaware

,

OH

43015-2370

Biology
Botany, Plant Biology
Microbiology
Zoology and Animal Biology

Otterbein University

1 South Grove Street

,

Westerville

,

OH

43081

Owens Community College

30335 Oregon Rd

,

Perrysburg

,

OH

43551

Biology
Law Enforcement Administration

Remington College-Cleveland Campus

14445 Broadway Ave

,

Cleveland

,

OH

44125-1957

Law Enforcement Administration

Shawnee State University

940 Second St

,

Portsmouth

,

OH

45662

Sinclair Community College

444 W. Third St.

,

Dayton

,

OH

45402-1460

Biology
Law Enforcement Administration

Southern State Community College

100 Hobart Dr

,

Hillsboro

,

OH

45133

Law Enforcement Administration

Stark State College

6200 Frank Ave NW

,

North Canton

,

OH

44720

Phone:

(330) 494-6170 x4785

Biology
Law Enforcement Administration

Terra State Community College

2830 Napoleon Rd

,

Fremont

,

OH

43420-9670

Biology
Law Enforcement Administration

The College of Wooster

1189 Beall Avenue

,

Wooster

,

OH

44691

The University of Findlay

1000 North Main Street

,

Findlay

,

OH

45840-3653

Biology
Law Enforcement Administration

Tiffin University

155 Miami Street

,

Tiffin

,

OH

44883

Phone:

(800) 968-6446 x6446

Law Enforcement Administration
Security and Protective Services

Union Institute & University

440 E McMillan St

,

Cincinnati

,

OH

45206-1925

Law Enforcement Administration

University of Akron Main Campus

302 Buchtel Common

,

Akron

,

OH

44325-4702

Biology
Microbiology
Zoology and Animal Biology
Ecology
Law Enforcement Administration
Criminal Justice

University of Cincinnati-Blue Ash College

9555 Plainfield Rd

,

Blue Ash

,

OH

45236-1096

University of Cincinnati-Clermont College

4200 Clermont College Dr

,

Batavia

,

OH

45103

University of Cincinnati-Main Campus

2624 Clifton Avenue

,

Cincinnati

,

OH

45221-0063

University of Dayton

300 College Park

,

Dayton

,

OH

45469

Biology
Environmental Biology
Criminal Justice

University of Mount Union

1972 Clark Ave.

,

Alliance

,

OH

44601-3993

Biology
Environmental Biology
Criminal Justice

University of Rio Grande

218 N College Ave

,

Rio Grande

,

OH

45674

Fishing and Fisheries Sciences and Management
Biology

University of Toledo

2801 W Bancroft

,

Toledo

,

OH

43606-3390

Urbana University

579 College Way

,

Urbana

,

OH

43078-2091

Law Enforcement Administration
Criminal Justice

Ursuline College

2550 Lander Rd

,

Pepper Pike

,

OH

44124

Walsh University

2020 East Maple St

,

North Canton

,

OH

44720-3396

Washington State Community College

710 Colegate Dr

,

Marietta

,

OH

45750

Biology
Law Enforcement Administration

Wilberforce University

1055 N Bickett Rd

,

Wilberforce

,

OH

45384-1001

Biology
Law Enforcement Administration

Wilmington College

1870 Quaker Way

,

Wilmington

,

OH

45177

Wittenberg University

Ward St at N Wittenberg Ave

,

Springfield

,

OH

45504

Wright State University-Lake Campus

7600 St. Rt. 703

,

Celina

,

OH

45822-2952

Wright State University-Main Campus

3640 Colonel Glenn Highway

,

Dayton

,

OH

45435-0001

Xavier University

3800 Victory Parkway

,

Cincinnati

,

OH

45207-1092

Natural Resources Management and Policy
Biology
Criminal Justice

Youngstown State University

One University Plaza

,

Youngstown

,

OH

44555-0001

Zane State College

1555 Newark Rd

,

Zanesville

,

OH

43701-2626

Phone:

(740) 454-2501 x1271

Natural Resources, Conservation
Criminal Justice
Featured Programs: Sponsored School(s) Sponsored School(s) All school search, finder, or match results, as well as colleges and universities displayed…