<!- mfunc search_box_nav ->
<!- /mfunc search_box_nav ->
<!- mfunc feat_school ->
Featured Programs:
Sponsored School(s)
Sponsored School(s)
All school search, finder, or match results, as well as colleges and universities displayed as "Featured School(s)" or "Sponsored Content" are advertisers that compensate us for placement on this site. The resources, editorial content, and school evaluations published on this site are developed independent of the schools that advertise here.
<!- /mfunc feat_school ->
In Oklahoma, the Department of Wildlife Conservation employs game wardens at the state level. The state is one of the most ecologically diverse in the country with more than 760 different species of wildlife. Hunting and fishing are so popular in Oklahoma that sportsmen are allowed to enjoy more than 1.6 million acres of wilderness area.
Oklahoma's game wardens are trained law enforcement officers who also serve as stewards of the state's natural resources. They help biologists perform tasks like assessing the status of fish populations in a particular lake, which helps anglers decide where to fish.
Another aspect of their jobs involves helping the public. This service ranges from speaking to schools and scout groups to helping teach gun safety and hunter education courses.
With such an array of skills required, Oklahoma's game wardens must be experts in a variety of areas. The state sets the bar high for game wardens, since they are in the public eye and the face of the Department of Wildlife Conservation.
Therefore, becoming a game warden in Oklahoma is a challenging endeavor. Applicants who are highly familiar with the selection criteria and the application process will be best prepared for success.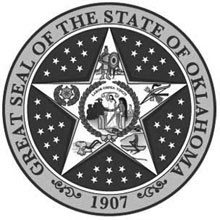 Oklahoma Game Warden Eligibility Requirements
The ideal game warden job candidate in Oklahoma combines expertise in law enforcement with a love of the natural environment and the great outdoors. In addition to protecting the diverse array of fish, birds, and game that call Oklahoma home, the state's game wardens may be called upon to enforce any law within state jurisdiction. Oklahoma's game wardens also work in partnership with federal law enforcement and other state agencies.
Basic Conservation Officer Job Qualifications
The website of the Oklahoma Department of Wildlife Conservation lists additional information along with job postings.
Age: 18 years of age or older before beginning training
Citizenship: Proof of U.S. citizenship or of permanent resident alien status; must be a citizen at time of appointment and a resident of Oklahoma.
License: A valid Oklahoma-issued driver's license is required. Individuals must maintain an acceptable driving record.
Military Service: Applicants who are former members of the United States military require 'Under Honorable Conditions' discharge documentation.
Work Eligibility: New employees must present original documents that establish identity and eligibility for U.S. employment opportunities as per federal law – applicants must be eligible to accept employment before the process continues
Background and Legal History: Candidates should be aware that they are subject to a thorough background investigation in order to continue the application process. Disqualifying elements include:
Convicted of a felony in Oklahoma or any other state;
Convicted of any offense in any state that would have been a felony if committed in Oklahoma
Determined to be a sex offender
Addicted or in danger of becoming addicted to narcotics
Convicted of any offense which precludes you from carrying a firearm under State or federal law
Failed drug testing prior to employment
Academic Credentials: High school diploma or GED is required; while a bachelor's degree in wildlife management or natural resources management is preferred, candidates should have at least 16 hours of courses related to this field in order to be considered.
Additional Requirements:
Standardized employment exam for prospective game wardens.
Personal references
Law Enforcement and Field Training
Law Enforcement Training
576 hours from the Council on Law Enforcement Education and Training (CLEET) which covers the following topics:
Field training
Six months of on the job training in groups and partnered with senior officers.
Interview: Candidates will have an in-person panel interview session during the later stages of the application process
Medical Condition: The applicant must be examined by a licensed physician to ensure that they are in good health.
Hearing: The applicant must have good hearing that is adequate to perform all the essential duties and functions of a Warden while unaided and which includes discerning sounds in an environment of ambient noise.
Vision: Visual acuity of 20/20 either corrected or uncorrected. Normal binocular color vision with standard peripheral vision. Applicants who have undergone corrective eye surgery to meet minimum visual standards may be required to submit additional information.
Physical Readiness: The applicant must be in sound physical condition and able to swim. Applicants must successfully complete every component of the physical readiness testing in the allotted timeframe.
Psychological Condition: The applicant must be in good psychological and emotional health to complete training and be eligible for hire
Knowledge, Skills, Abilities, and Desired Qualifications
Required to carry and deploy various firearms and weaponry
Demonstrate an aptitude for collecting and preserving evidence, writing reports, and testifying in court.
Ability to promote and coordinate hunter education programs
Ability to collect and report information on the conditions of fish and wildlife and their habitat
Professional development or college courses in natural resource management, criminology, psychology, business management or sciences
Ability to use word processing, spreadsheet, database and email software in a networked environment
Mechanical aptitude and logical thinking.
Ability to use professional level English grammar, spelling, punctuation, vocabulary, and composition; reading and comprehension
Ability to use foundational math skills including advanced arithmetic, payroll/accounts receivable, and estimation
Additional languages are an asset
Salaries for Environmental Investigators with the Oklahoma Department of Wildlife Conservation
The Oklahoma Employment Security Commission reported that environmental investigators earned an average salary of $51,770 ($24.89/hour) as of 2015.  Experienced investigators earned within the top 25%, making an average of $58,594 ($28.17/hour), while their less experienced colleagues in the lower 25% earned an average of $43,867 ($21.09/hour) that year.
Oklahoma's job site provides salary ranges for different levels of environmental investigators as of 2017.  Level III investigators supervise investigations, while level IV employees oversee the environmental investigators and support staff. The ranges within each level represent the difference in pay associated with different levels of education, experience, time-in with the Department and locality pay:
Environmental Investigator 1: $31,848 – $58,388
Environmental Investigator II: $35,032 – $64,226
Environmental Investigator III: $38,885 - $71,288
Environmental Investigator IV: $43,163 – $79,132
Oklahoma Department of Wildlife Conservation
2145 NE 36th Street
Oklahoma City, OK 73105
Phone: (405) 521-4640
http://www.wildlifedepartment.com/laws_regs/badge.htm
School Programs
Program
Programs Offered

Bacone College

2299 Old Bacone Rd

,

Muskogee

,

OK

74403-1597

Phone:

(918) 683-4581 x7340

Natural Resources, Conservation

Cameron University

2800 West Gore Blvd

,

Lawton

,

OK

73505-6377

Carl Albert State College

1507 S McKenna

,

Poteau

,

OK

74953-5208

Connors State College

Route 1

,

Warner

,

OK

74469

East Central University

1100 E. 14th Street

,

Ada

,

OK

74820-6999

Biology
Law Enforcement Administration

Eastern Oklahoma State College

1301 W Main St

,

Wilburton

,

OK

74578-4999

Great Plains Technology Center

4500 W Lee Blvd

,

Lawton

,

OK

73505-8399

Law Enforcement Administration

Langston University

102 Page Hall

,

Langston

,

OK

73050

Mid-America Christian University

3500 SW 119th St

,

Oklahoma City

,

OK

73170-9797

Law Enforcement Administration

Murray State College

One Murray Campus

,

Tishomingo

,

OK

73460

Natural Resources and Conservation
Biology

Northeastern Oklahoma A&M College

200 I St NE

,

Miami

,

OK

74354

Natural Resources Management and Policy
Forestry

Northeastern State University

600 N Grand

,

Tahlequah

,

OK

74464-2399

Biology
Law Enforcement Administration

Northern Oklahoma College

1220 E Grand Ave

,

Tonkawa

,

OK

74653

Biology
Law Enforcement Administration

Northwestern Oklahoma State University

709 Oklahoma Blvd

,

Alva

,

OK

73717-2799

Biology
Security and Protective Services

Oklahoma Baptist University

500 W University

,

Shawnee

,

OK

74804

Oklahoma Christian University

2501 E Memorial Rd

,

Edmond

,

OK

73013-1100

Oklahoma City University

2501 N Blackwelder

,

Oklahoma City

,

OK

73106-1402

Biology
Law Enforcement Administration

Oklahoma Panhandle State University

323 Eagle Ave

,

Goodwell

,

OK

73939-0430

Oklahoma State University-Main Campus

107 Whitehurst

,

Stillwater

,

OK

74078-1015

Biology
Botany, Plant Biology
Microbiology
Zoology and Animal Biology
Ecology

Oklahoma State University-Oklahoma City

900 N Portland

,

Oklahoma City

,

OK

73107-6195

Security and Protective Services

Oklahoma Wesleyan University

2201 Silver Lake Rd

,

Bartlesville

,

OK

74006-6299

Oral Roberts University

7777 S Lewis Ave.

,

Tulsa

,

OK

74171

Biology
Marine Biology and Biological Oceanography

Rogers State University

1701 W Will Rogers Blvd

,

Claremore

,

OK

74017-3252

Biology
Law Enforcement Administration
Security and Protective Services

Rose State College

6420 S E 15th

,

Midwest City

,

OK

73110-2799

Seminole State College

2701 Boren Blvd

,

Seminole

,

OK

74868-1901

Law Enforcement Administration

Southeastern Oklahoma State University

1405 N 4th Ave

,

Durant

,

OK

74701-0609

Natural Resources, Conservation
Biology
Criminal Justice

Southern Nazarene University

6729 NW 39th Expy

,

Bethany

,

OK

73008

Southwestern Oklahoma State University

100 Campus Dr

,

Weatherford

,

OK

73096-3098

St. Gregory's University

1900 W MacArthur

,

Shawnee

,

OK

74804

Biology
Law Enforcement Administration

Tulsa Community College

6111 E Skelly Dr

,

Tulsa

,

OK

74135-6198

Tulsa Technology Center-Peoria Campus

3850 N Peoria

,

Tulsa

,

OK

74106-1619

University of Central Oklahoma

100 N University Dr

,

Edmond

,

OK

73034

Biology
Law Enforcement Administration
Criminal Justice

University of Oklahoma-Norman Campus

660 Parrington Oval

,

Norman

,

OK

73019-3072

Botany, Plant Biology
Microbiology
Zoology and Animal Biology
Law Enforcement Administration
Criminal Justice

University of Science and Arts of Oklahoma

17th Street and Grand Avenue

,

Chickasha

,

OK

73018-5322

University of Tulsa

800 South Tucker Drive

,

Tulsa

,

OK

74104-3189
Featured Programs: Sponsored School(s) Sponsored School(s) All school search, finder, or match results, as well as colleges and universities displayed…