<!- mfunc search_box_nav ->
<!- /mfunc search_box_nav ->
<!- mfunc feat_school ->
Featured Programs:
Sponsored School(s)
Sponsored School(s)
All school search, finder, or match results, as well as colleges and universities displayed as "Featured School(s)" or "Sponsored Content" are advertisers that compensate us for placement on this site. The resources, editorial content, and school evaluations published on this site are developed independent of the schools that advertise here.
<!- /mfunc feat_school ->
In Pennsylvania, game wardens work for the Pennsylvania Game Commission and are known as wildlife conservation officers. The state is known for its forests along with nearly 690,000 acres of lakes and reservoirs, which provide a paradise for people who enjoy nature.
Sportsmen seek recreation in these natural habitats, and Pennsylvania's wildlife conservation officers enforce the state's laws to ensure that hunters and anglers are not taking animals illegally. Poaching is a persistent problem in the state as in much of the country.
Wildlife conservation officers in Pennsylvania have a plethora of roles in addition to law enforcement. They educate the public about safe hunting and fishing along with encouraging an appreciation of the state's habitats and the need to conserve them. In addition, these officers collect data and track the migration of birds and animals.
These game wardens have challenging jobs as they balance their law enforcement duties with environmental advocacy. Wildlife conservation officer positions are in high demand and appeal to residents who have a passion for conservation and justice.
With a limited number of jobs available at any time, the competition for them is intense. Applicants who are knowledgeable about the requirements for these jobs and the hiring process will have an advantage during the selection process.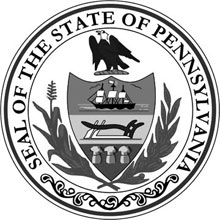 Pennsylvania Game Warden Eligibility Requirements
The ideal candidate for a wildlife conservation officer job in Pennsylvania is one that both enjoys the forest wilderness and has expertise in law enforcement. In addition to their game warden duties, these officers may support other state, local and federal law enforcement departments as needed.
This combination of duties calls for highly skilled applicants who blend knowledge of law enforcement practices with expertise in conservation management. Each applicant must be prepared to effectively demonstrate his or her suite of skills to be considered for a position as a Pennsylvania wildlife conservation officer.
Basic Qualifications for Jobs with the Pennsylvania Game Commission
Additional information on the requirements to become a wildlife conservation officer can be found on the website of the Pennsylvania Game Commission along with job postings.
Age: 18 years of age or older before entering the academy
Citizenship: Proof of U.S. citizenship or of permanent resident alien status for those who are eligible and have applied for citizenship. Must be a resident of the state at the time of appointment. Pennsylvania residency is also required
License: A valid Pennsylvania-issued driver's license is required. Individuals must maintain an acceptable driving record.
Military Service: Applicants who are former members of the United States military require 'Under Honorable Conditions' discharge documentation.
Work Eligibility: New employees must present original documents that establish identity and eligibility for U.S. employment opportunities as per federal law – applicants must be eligible to accept employment before the process continues
Background and Legal History: Applicants must submit to a background check in order to continue the application process. Disqualifying elements include:
Convicted of a felony in Pennsylvania or any other state;
Convicted of any offense in any state that would have been a felony if committed in Pennsylvania;
Determined to be a mentally disordered sex offender
Addicted or in danger of becoming addicted to drugs
Convicted and committed to a state institution
Convicted of any offense which precludes you from carrying a firearm under State or federal law
Academic Credentials: High school diploma or GED is required; a bachelor's degree in wildlife management, environmental sciences, conservation or law enforcement is advantageous.
Additional Requirements:
Hunting license for at least two years prior to application
Successful completion of Pennsylvania's civil service exam
Ross Loffler School of Conservation
Game Commission Training School – Game warden training in Pennsylvania takes place at the Ross Loffler School of Conservation in Harrisburg. Instruction covers:
Unarmed self-defense and firearms training
Law enforcement principles and methods
Wildlife management
Agency administration procedures
Land management
Wildlife regulations and laws
Conservation education
Public relations
Interview: Candidates will have a face-to-face panel interview during the later stages of the application process
Medical Condition: The applicant must be examined by a licensed physician to ensure that they are in good health.
Hearing: The applicant must have hearing adequate to perform all the essential duties and functions of a Warden, including long distance, directional and voice conversation hearing.
Vision: Vision corrected to 20/20 in each eye. Normal color vision with no other conditions is required for the role. Additional information may be required from those candidates who have undergone vision correction surgery.
Physical Readiness: The applicant must be in sound physical condition and able to swim. Applicants must successfully complete each component of the physical readiness testing. Pennsylvania's physical fitness and agility test requires these minimum abilities:
30 sit-ups in one minute
30 push-ups in one minute
Agility run in 19 seconds
Trunk flex or sit-and-reach to 16 inches
5-inch vertical jump
Psychological Condition: The applicant must be in suitable psychological and emotional health to complete training and be eligible for hire
Knowledge, Skills, Abilities, and Desired Qualifications
Required to carry and use various firearms and weaponry
Innovative, intuitive and engaging while on patrol by a variety of means.
Demonstrate an aptitude for collecting and preserving evidence, writing reports, and testifying in court.
Ability to promote and coordinate hunter education programs
Ability to collect and report information on the conditions of fish and wildlife and their habitat
Willingness to enthusiastically and professionally represent the agency at Pennsylvania schools and meetings of special interest groups
Effectively operate and negotiate a vehicle on rough terrain
Professional development or college courses in natural resource management, criminology, psychology, business management or sciences
Ability to use word processing, spreadsheet, database and email software in a networked environment
Ability to use proprietary software
Mechanical aptitude and logical thinking.
Ability to use professional level English grammar, spelling, punctuation, vocabulary, and composition; reading and comprehension
Ability to use foundational math skills including advanced arithmetic, payroll/accounts receivable, and estimation
Additional languages are an asset
Salaries for Wildlife Conservation Officers
The salaries for Pennsylvania's wildlife conservation officers increase in regular intervals in-line with a salary schedule based on the number of years they have invested with the Pennsylvania Game Commission.
The Pennsylvania Office of Administration – Human Resources provides the salary grades for these officers as published in 2017:
0-8 years: $40,560 – $47,361
8-9 years – $48,363
9-10 years – $49,489
10-11 years – $50,574
11-12 years – $51,764
12-13 years – $52,849
13-14 years – $54,059
15-16 years – $56,521
16-17 years – $57,752
17-18 years – $59,066
18-19 years – $60,339
19-20 years – $61,632
20-21 years – $63,114
21+ years – $64,491
Pennsylvania Game Comission
2001 Elmerton Ave
Harrisburg Pennsylvania 17110-9797
Phone: (717) 787-4250
http://www.portal.state.pa.us/portal/server.pt?open=514&objID=925454&mode=2
School Programs
Program
Programs Offered

Albright College

1621 N. 13th St.

,

Reading

,

PA

19612-5234

Allegheny College

520 N Main St

,

Meadville

,

PA

16335-3902

Alvernia University

400 Saint Bernardine St

,

Reading

,

PA

19607-1799

Biology
Law Enforcement Administration

Arcadia University

450 S Easton Rd

,

Glenside

,

PA

19038-3295

Baptist Bible College & Seminary of Pennsylvania

538 Venard Rd

,

Clarks Summit

,

PA

18411-1250

Bloomsburg University of Pennsylvania

400 E Second St

,

Bloomsburg

,

PA

17815

Bryn Athyn College of the New Church

801 Tomlinson Rd

,

Bryn Athyn

,

PA

19009-0717

Bryn Mawr College

101 N Merion Avenue

,

Bryn Mawr

,

PA

19010

Bucknell University

One Dent Drive

,

Lewisburg

,

PA

17837

Bucks County Community College

275 Swamp Rd

,

Newtown

,

PA

18940-4106

Law Enforcement Administration
Criminal Justice

Butler County Community College

107 College Drive

,

Butler

,

PA

16002

Biology
Law Enforcement Administration
Security and Protective Services

Cabrini College

610 King of Prussia Rd

,

Radnor

,

PA

19087-3698

California University of Pennsylvania

250 University Ave

,

California

,

PA

15419-1394

Carlow University

3333 Fifth Ave

,

Pittsburgh

,

PA

15213-3165

Carnegie Mellon University

5000 Forbes Avenue

,

Pittsburgh

,

PA

15213-3890

Natural Resources Management and Policy
Biology

Cedar Crest College

100 College Drive

,

Allentown

,

PA

18104-6196

Biology
Environmental Biology
Conservation Biology

Chatham University

Woodland Rd

,

Pittsburgh

,

PA

15232

Chestnut Hill College

9601 Germantown Ave

,

Philadelphia

,

PA

19118-2693

Biology
Law Enforcement Administration

Cheyney University of Pennsylvania

1837 University Circle

,

Cheyney

,

PA

19319-0200

Clarion University of Pennsylvania

840 Wood St

,

Clarion

,

PA

16214

Biology
Law Enforcement Administration

Community College of Allegheny County

800 Allegheny Ave

,

Pittsburgh

,

PA

15233-1895

Biology
Security and Protective Services

Delaware County Community College

901 S Media Line Rd

,

Media

,

PA

19063-1094

Delaware Valley University

700 E Butler Ave

,

Doylestown

,

PA

18901-2697

Wildlife and Wildlands Science and Management
Biology
Zoology and Animal Biology
Law Enforcement Administration

DeSales University

2755 Station Avenue

,

Center Valley

,

PA

18034-9568

Dickinson College

College and Louther Streets

,

Carlisle

,

PA

17013-2896

Drexel University

3141 Chestnut St

,

Philadelphia

,

PA

19104

Natural Resources Management and Policy
Biology
Law Enforcement Administration

Duquesne University

Administration Bldg 600 Forbes Ave

,

Pittsburgh

,

PA

15282

East Stroudsburg University of Pennsylvania

200 Prospect Street

,

East Stroudsburg

,

PA

18301-2999

Biology
Marine Biology and Biological Oceanography
Environmental Biology
Criminal Justice

Eastern University

1300 Eagle Rd

,

Saint Davids

,

PA

19087-3696

Biology
Environmental Biology

Edinboro University of Pennsylvania

219 Meadville Street

,

Edinboro

,

PA

16444-0001

Elizabethtown College

One Alpha Drive

,

Elizabethtown

,

PA

17022-2298

Forest Resources Management
Biology
Environmental Biology

Forbes Road Career and Technology Center

607 Beatty Rd

,

Monroeville

,

PA

15146

Security and Protective Services

Franklin and Marshall College

College Ave

,

Lancaster

,

PA

17604-3003

Gannon University

109 W Sixth St

,

Erie

,

PA

16541-0001

Geneva College

3200 College Ave

,

Beaver Falls

,

PA

15010-3599

Gettysburg College

300 N Washington St

,

Gettysburg

,

PA

17325

Grove City College

100 Campus Dr

,

Grove City

,

PA

16127-2104

Gwynedd Mercy University

1325 Sumneytown Pike

,

Gwynedd Valley

,

PA

19437-0901

Harcum College

750 Montgomery Ave

,

Bryn Mawr

,

PA

19010-3470

Law Enforcement Administration

Harrisburg Area Community College-Harrisburg

1 HACC Dr.

,

Harrisburg

,

PA

17110-2999

Biology
Law Enforcement Administration

Haverford College

370 Lancaster Ave

,

Haverford

,

PA

19041-1392

Holy Family University

9801 Frankford Avenue

,

Philadelphia

,

PA

19114-2009

Immaculata University

1145 King Rd

,

Immaculata

,

PA

19345-0702

Indiana University of Pennsylvania-Main Campus

1011 South Dr 201 Sutton Hall

,

Indiana

,

PA

15705-1098

Juniata College

1700 Moore St

,

Huntingdon

,

PA

16652-2196

Natural Resources and Conservation
Biology

Keystone College

One College Green

,

La Plume

,

PA

18440-0200

Natural Resources Management and Policy
Forest Resources Management
Wildlife and Wildlands Science and Management
Biology
Wildlife Biology
Environmental Biology
Law Enforcement Administration

King's College

133 N River St

,

Wilkes-Barre

,

PA

18711-0801

Kutztown University of Pennsylvania

15200 Kutztown Rd

,

Kutztown

,

PA

19530-0730

La Roche College

9000 Babcock Blvd

,

Pittsburgh

,

PA

15237-5898

La Salle University

1900 W Olney Ave

,

Philadelphia

,

PA

19141-1199

Lackawanna College

501 Vine St

,

Scranton

,

PA

18509-3206

Lafayette College

High St

,

Easton

,

PA

18042-1768

Lebanon Valley College

101 N College Ave

,

Annville

,

PA

17003-1400

Lehigh Carbon Community College

4525 Education Park Dr

,

Schnecksville

,

PA

18078-2598

Biology
Law Enforcement Administration
Criminal Justice

Lehigh University

27 Memorial Drive West

,

Bethlehem

,

PA

18015

Natural Resources Management and Policy
Biology

Lock Haven University

401 North Fairview Street

,

Lock Haven

,

PA

17745-2390

Biology
Law Enforcement Administration

Luzerne County Community College

1333 South Prospect Street

,

Nanticoke

,

PA

18634-3899

Lycoming College

700 College Place

,

Williamsport

,

PA

17701-5192

Mansfield University of Pennsylvania

Academy Street

,

Mansfield

,

PA

16933

Biology
Law Enforcement Administration

Marywood University

2300 Adams Ave

,

Scranton

,

PA

18509-1598

Biology
Law Enforcement Administration

Mercyhurst University

501 E 38th St

,

Erie

,

PA

16546

Biology
Law Enforcement Administration
Criminal Justice

Mercyhurst University-North East Campus

16 W Division St

,

North East

,

PA

16428

Messiah College

One College Ave

,

Mechanicsburg

,

PA

17055

Millersville University of Pennsylvania

1 South George Street, Lyle Hall

,

Millersville

,

PA

17551-0302

Misericordia University

301 Lake St

,

Dallas

,

PA

18612-1098

Moravian College

1200 Main St

,

Bethlehem

,

PA

18018-6650

Mount Aloysius College

7373 Admiral Peary Hwy

,

Cresson

,

PA

16630-1999

Biology
Law Enforcement Administration

Muhlenberg College

2400 Chew Street

,

Allentown

,

PA

18104

Neumann University

One Neumann Drive

,

Aston

,

PA

19014-1298

Northampton County Area Community College

3835 Green Pond Rd

,

Bethlehem

,

PA

18020-7599

Peirce College

1420 Pine Street

,

Philadelphia

,

PA

19102-4699

Law Enforcement Administration

Pennsylvania Highlands Community College

101 Community College Way

,

Johnstown

,

PA

15904

Law Enforcement Administration

Pennsylvania State University-College of Medicine

500 University Drive

,

Hershey

,

PA

17033

Pennsylvania State University-Main Campus

201 Old Main

,

University Park

,

PA

16802

Natural Resources, Conservation
Forest Sciences and Biology
Forest Resources Management
Natural Resources and Conservation
Biology
Ecology
Law Enforcement Administration
Criminal Justice
Security and Protective Services

Pennsylvania State University-Penn State Abington

1600 Woodland Road

,

Abington

,

PA

19001

Pennsylvania State University-Penn State Altoona

3000 Ivyside Park

,

Altoona

,

PA

16601

Biology
Law Enforcement Administration
Criminal Justice
Security and Protective Services

Pennsylvania State University-Penn State Beaver

100 University Drive

,

Monaca

,

PA

15061

Pennsylvania State University-Penn State Berks

Tulpehocken Road

,

Reading

,

PA

19610

Biology
Security and Protective Services

Pennsylvania State University-Penn State DuBois

1 College Place

,

DuBois

,

PA

15801

Wildlife and Wildlands Science and Management

Pennsylvania State University-Penn State Erie-Behrend College

4701 College Drive

,

Erie

,

PA

16563

Pennsylvania State University-Penn State Fayette- Eberly

2201 University Drive

,

Lemont Furnace

,

PA

15456

Pennsylvania State University-Penn State Harrisburg

777 West Harrisburg Pike

,

Middletown

,

PA

17057

Criminal Justice
Security and Protective Services

Pennsylvania State University-Penn State New Kensington

3550 Seventh Street Road

,

New Kensington

,

PA

15068

Pennsylvania State University-Penn State Schuylkill

200 University Drive

,

Schuylkill Haven

,

PA

17972

Pennsylvania State University-Penn State Shenango

147 Shenango Avenue

,

Sharon

,

PA

16146

Pennsylvania State University-Penn State Wilkes-Barre

Old Route 115

,

Lehman

,

PA

18627

Pennsylvania State University-World Campus

128 Outreach Building

,

University Park

,

PA

16802

Natural Resources Management and Policy
Law Enforcement Administration
Criminal Justice
Security and Protective Services

Philadelphia University

4201 Henry Avenue

,

Philadelphia

,

PA

19144-5497

Biology
Conservation Biology
Law Enforcement Administration

Point Park University

201 Wood St

,

Pittsburgh

,

PA

15222-1984

Biology
Criminal Justice
Security and Protective Services

Robert Morris University

6001 University Boulevard

,

Moon Township

,

PA

15108-1189

Rosemont College

1400 Montgomery Ave

,

Rosemont

,

PA

19010-1699

Biology
Law Enforcement Administration

Saint Francis University

117 Evergreen Dr

,

Loretto

,

PA

15940

Biology
Ecology
Marine Biology and Biological Oceanography
Criminal Justice

Saint Joseph's University

5600 City Avenue

,

Philadelphia

,

PA

19131-1395

Saint Vincent College

300 Fraser Purchase Rd

,

Latrobe

,

PA

15650-2690

Seton Hill University

1 Seton Hill Dr

,

Greensburg

,

PA

15601

Shippensburg University of Pennsylvania

1871 Old Main Drive

,

Shippensburg

,

PA

17257-2299

Slippery Rock University of Pennsylvania

1 Morrow Way

,

Slippery Rock

,

PA

16057-1383

Natural Resources, Conservation
Biology
Ecology
Criminal Justice

Somerset County Technology Center

281 Technology Dr

,

Somerset

,

PA

15501

Phone:

(814) 443-3651 x6156

Susquehanna County Career and Technology Center

1 Schoolhouse Rd

,

Dimock

,

PA

18816-0100

Security and Protective Services

Susquehanna University

514 University Ave

,

Selinsgrove

,

PA

17870-1025

Swarthmore College

500 College Ave

,

Swarthmore

,

PA

19081

Temple University

1801 North Broad Street

,

Philadelphia

,

PA

19122-6096

Water, Wetlands and Marine Resources Management
Biology
Criminal Justice

The Lincoln University

1570 Baltimore Pike

,

Lincoln University

,

PA

19352-0999

Thiel College

75 College Ave

,

Greenville

,

PA

16125-2181

Biology
Conservation Biology
Law Enforcement Administration

University of Pennsylvania

34th & Spruce Street

,

Philadelphia

,

PA

19104-6303

Natural Resources, Conservation
Natural Resources Management and Policy
Water, Wetlands and Marine Resources Management
Biology
Environmental Biology

University of Pittsburgh-Bradford

300 Campus Drive

,

Bradford

,

PA

16701

Biology
Law Enforcement Administration

University of Pittsburgh-Greensburg

150 Finoli Drive

,

Greensburg

,

PA

15601-5860

Biology
Law Enforcement Administration

University of Pittsburgh-Johnstown

450 Schoolhouse Road

,

Johnstown

,

PA

15904

University of Pittsburgh-Pittsburgh Campus

4200 Fifth Avenue

,

Pittsburgh

,

PA

15260

University of Scranton

800 Linden Street

,

Scranton

,

PA

18510-4629

University of the Sciences

600 South 43rd Street

,

Philadelphia

,

PA

19104-4495

Ursinus College

601 E. Main St

,

Collegeville

,

PA

19426-1000

Valley Forge Military College

1001 Eagle Rd

,

Wayne

,

PA

19087-3695

Biology
Law Enforcement Administration

Villanova University

800 Lancaster Avenue

,

Villanova

,

PA

19085-1699

Washington & Jefferson College

60 S Lincoln St

,

Washington

,

PA

15301

Waynesburg University

51 W College St

,

Waynesburg

,

PA

15370-1257

Biology
Marine Biology and Biological Oceanography
Law Enforcement Administration

West Chester University of Pennsylvania

University Avenue and High Street

,

West Chester

,

PA

19383

Westminster College

319 South Market Street

,

New Wilmington

,

PA

16172

Westmoreland County Community College

145 Pavilion Lane

,

Youngwood

,

PA

15697-1895

Criminal Justice
Security and Protective Services

Widener University-Main Campus

One University Place

,

Chester

,

PA

19013-5792

Biology
Law Enforcement Administration

Wilkes University

84 West South Street

,

Wilkes-Barre

,

PA

18766

Wilson College

1015 Philadelphia Ave

,

Chambersburg

,

PA

17201-1285

York College Pennsylvania

441 Country Club Rd

,

York

,

PA

17403-3651

Biology
Law Enforcement Administration
Featured Programs: Sponsored School(s) Sponsored School(s) All school search, finder, or match results, as well as colleges and universities displayed…