<!- mfunc search_box_nav ->
<!- /mfunc search_box_nav ->
<!- mfunc feat_school ->
Featured Programs:
Sponsored School(s)
Sponsored School(s)
All school search, finder, or match results, as well as colleges and universities displayed as "Featured School(s)" or "Sponsored Content" are advertisers that compensate us for placement on this site. The resources, editorial content, and school evaluations published on this site are developed independent of the schools that advertise here.
<!- /mfunc feat_school ->
South Carolina's game wardens work for the state's Department of Natural Resources (DNR) and are known as DNR law enforcement officers. South Carolina has a diverse array of habitats and natural resources that require protection, including everything from forests to plains to dunes.
DNR law enforcement officers work to protect wildlife in South Carolina, which involves everything from ensuring feral hog hunting laws are followed to arresting those who harvest endangered sea turtle eggs, which are sold as as aphrodisiac on the black market.
In addition to their service as law enforcement agents, South Carolina's DNR law enforcement officers promote conservation efforts and coordinate hunter and boating safety classes.
These officers are accountable for all wildlife violations and conservation within their assigned territory, so these positions can be highly challenging. However, these challenges appeal to many residents of South Carolina and the selection process for the few jobs that become available each year can be highly competitive.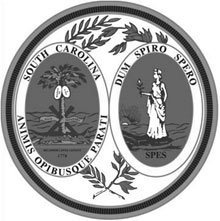 South Carolina Game Warden Eligibility Requirements
Ideal candidates for DNR law enforcement officer positions are in excellent physical condition, have law enforcement experience, and are passionate about the outdoors. Officers must be prepared to withstand the elements and speak both compassionately and objectively to members of the public.
The diverse set of roles carried out by South Carolina's DNR law enforcement officers means that candidates must be prepared for fierce competition.
Qualifications for a Job with the South Carolina DNR
Additional information on the application and selection process can be found on the website of the South Carolina Department of Natural Resources:
Age: 21 years of age or older at the time of academy training
Citizenship: Proof of U.S. citizenship or of permanent resident alien status for those who are eligible and have applied for citizenship. Must be a resident of the state at the time of appointment.
License: A valid South Carolina-issued driver's license is required. Individuals must maintain a mostly clean driving record.
Military Service: Applicants who are former members of the United States military require 'Under Honorable Conditions' discharge documentation.
Academic Credentials: High school diploma or GED is required. Candidates must possess a bachelor's degree or an associate's degree AND either two years of related experience or four years' service as a SCDNR DLEO. Related experience will be reviewed on a case-by-case basis.
Additional Requirements:
Credit check disclosure form
Official 10-year driving history from the DMV
Written exam basic skills and problem solving
Finished online application
High school diploma or GED transcript
Birth certificate
Driver's license
College diploma or transcript
Basic Training
South Carolina Criminal Justice Academy Training
12-week mandatory course at the South Carolina Criminal Justice Academy
Officers will be tested weekly on the following types of subjects:
Suspect pursuit and arrest
Crime scene investigation
Report writing
Courtroom etiquette and procedures
Firearms training
DNR Law Enforcement Officer Training
8-week training course specific to the DNR Law Enforcement focusing on the following subject areas:
State and federal boating, hunting, and fishing regulations
Administrative tasks in enforcement
Vehicle and equipment usage and maintenance
Biology and wildlife management
Work Eligibility: New employees must present original documents that establish identity and eligibility for U.S. employment opportunities as per federal law – applicants must be eligible to accept employment before the process continues
Background and Legal History: Applicants must pass an intensive background check in order to continue the application process. Disqualifying elements include:
Poor moral character
Having violated state or federal fish and game regulations in the past three years
Conviction for crimes of moral laxity
Conviction for crimes whose sentence exceeded one year
Any type of felony conviction
No tattoos or body art permitted on any part of the body that would be visible while wearing any DNR uniform or official attire.
Officers are prohibited from willful mutilation of the body or any body parts in any manner.
Interview: Candidates will have an interview with the Colonel Deputy Director of Law Enforcement
Medical Condition: The applicant must be examined by a licensed physician to ensure that they are in good health.
Hearing: The applicant must have hearing adequate to perform all the essential duties and functions of a warden, including long distance, directional and voice conversation hearing.
Vision: Visual acuity correctable to 20/20 in each eye. Normal binocular color vision with a full field of periphery is required. Candidates who have undergone corrective eye surgery to meet state minimum vision standards may be required to submit additional information.
Physical Readiness: The applicant must be in sound physical condition and able to swim. Applicants must successfully complete each component of the physical readiness testing which consists of:
Obstacle course
150-pound drag
Swimming 75 yards
Treading water for five minutes
Psychological Condition: The applicant must be in suitable psychological and emotional health to complete training and be eligible for hire
Knowledge, Skills, Abilities, and Desired Qualifications
Use and carry various firearms safely and effectively
Capable of patrolling on foot, on horseback, by plane, boats, and in a variety of vehicles
Demonstrate an aptitude for collecting and preserving evidence, writing reports, and testifying in court.
Ability to promote and coordinate hunter education programs
Ability to collect and report information on the conditions of fish and wildlife and their habitat
Willingness to enthusiastically and professionally represent the agency at South Carolina schools and meetings of special interest groups
Effectively operate and negotiate a vehicle on rough terrain
Professional development or college courses in natural resource management, criminology, psychology, business management or sciences
Ability to use word processing, spreadsheet, database and email software in a networked environment
Mechanical aptitude and logical thinking.
Ability to use professional level English grammar, spelling, punctuation, vocabulary, and composition; reading and comprehension
Ability to use foundational math skills including advanced arithmetic, payroll/accounts receivable, and estimation
Additional languages are an asset
Salaries for Department of Natural Resources Law Enforcement Officers
The US Department of Labor, Bureau of Labor Statistics reported that the median salary for South Carolina's DNR law enforcement officers was $45,920 ($22.08 hourly) as of 2016 while the overall average was $47,280 ($22.78 hourly).  Experienced DNR law enforcement officers earned salaries that fell within the top 10%, making an average of $65,010 ($31.26 hourly) that year.
The DNR itself showed the starting salary for the "Law Enforcement Officer I" position for new hires with limited experience to be $33,608 as of 2017.
The accountability section of the South Carolina Department of Administration provides ranges for each level above the entry-level Law Enforcement Officer I position.  The ranges represent differences in pay at each level based on time-in with the DNR, education, specialized role and differences in locality pay:
Law Enforcement Officer II: $50,090 – $60,760 (27 employees)
Law Enforcement Officer III: $50,752 – $74,867 (40 employees)
Law Enforcement Officer IV: $66,544 – $89,956 (22 employees)
Law Enforcement Officer V: $88,139 - $94,000 (3 employees)
South Carolina Department of Natural Resources
1000 Assembly Street
Columbia, SC 29201
Phone: (803)734-4002
http://www.dnr.sc.gov/law/lawenforcementapp.html
School Programs
Program
Programs Offered

Aiken Technical College

2276 Jefferson Davis Highway

,

Graniteville

,

SC

29829

Allen University

1530 Harden Street

,

Columbia

,

SC

29204

Anderson University

316 Boulevard

,

Anderson

,

SC

29621-4035

Biology
Law Enforcement Administration

Benedict College

1600 Harden Street

,

Columbia

,

SC

29204-1086

Biology
Law Enforcement Administration

Central Carolina Technical College

506 N Guignard Dr

,

Sumter

,

SC

29150-2499

Natural Resources Management and Policy
Criminal Justice

Charleston Southern University

9200 University Blvd

,

Charleston

,

SC

29406-9121

Biology
Law Enforcement Administration

Citadel Military College of South Carolina

171 Moultrie St

,

Charleston

,

SC

29409

Biology
Law Enforcement Administration

Claflin University

400 Magnolia Street

,

Orangeburg

,

SC

29115-4498

Biology
Law Enforcement Administration

Clemson University

201 Sikes Hall

,

Clemson

,

SC

29634

Natural Resources, Conservation
Forest Sciences and Biology
Forest Resources Management
Wildlife and Wildlands Science and Management
Biology
Microbiology

Coastal Carolina University

103 Tom Trout Drive

,

Conway

,

SC

29526

Biology
Marine Biology and Biological Oceanography

Coker College

300 E College Ave

,

Hartsville

,

SC

29550

Biology
Law Enforcement Administration

College of Charleston

66 George St

,

Charleston

,

SC

29424-0001

Biology
Marine Biology and Biological Oceanography

Columbia College

1301 Columbia College Dr

,

Columbia

,

SC

29203

Converse College

580 E Main St

,

Spartanburg

,

SC

29302-0006

Denmark Technical College

1126 Solomon Blatt Blvd

,

Denmark

,

SC

29042

Erskine College

2 Washington St

,

Due West

,

SC

29639

Florence-Darlington Technical College

2715 W. Lucas Street

,

Florence

,

SC

29501

Francis Marion University

4822 East Palmetto Street

,

Florence

,

SC

29506

Furman University

3300 Poinsett Highway

,

Greenville

,

SC

29613-6162

Greenville Technical College

738 S Pleasantburg Dr

,

Greenville

,

SC

29607-2418

Horry-Georgetown Technical College

2050 Highway 501 East

,

Conway

,

SC

29526

Lander University

320 Stanley Avenue

,

Greenwood

,

SC

29649-2099

Biology
Law Enforcement Administration

Limestone College

1115 College Drive

,

Gaffney

,

SC

29340-3799

Biology
Law Enforcement Administration

Midlands Technical College

1260 Lexington Drive

,

West Columbia

,

SC

29170-2176

Morris College

100 West College Street

,

Sumter

,

SC

29150-3599

Biology
Law Enforcement Administration

Newberry College

2100 College St

,

Newberry

,

SC

29108

North Greenville University

7801 N. Tigerville Road

,

Tigerville

,

SC

29688-1892

Northeastern Technical College

1201 Chesterfield Hwy.

,

Cheraw

,

SC

29520

Orangeburg Calhoun Technical College

3250 Saint Matthews Rd

,

Orangeburg

,

SC

29118-8299

Piedmont Technical College

620 North Emerald Road

,

Greenwood

,

SC

29646

Presbyterian College

503 South Broad Street

,

Clinton

,

SC

29325

South Carolina State University

300 College St NE

,

Orangeburg

,

SC

29117-0001

Biology
Law Enforcement Administration

Southern Wesleyan University

907 Wesleyan Drive

,

Central

,

SC

29630-1020

Spartanburg Methodist College

1000 Powell Mill Road

,

Spartanburg

,

SC

29301-5899

Phone:

(864) 587-4000 x4117

Law Enforcement Administration

Technical College of the Lowcountry

921 Ribaut Road

,

Beaufort

,

SC

29901-1288

Tri-County Technical College

7900 U.S. Hwy 76

,

Pendleton

,

SC

29670

Trident Technical College

7000 Rivers Avenue

,

Charleston

,

SC

29423-8067

University of South Carolina-Aiken

471 University Pkwy

,

Aiken

,

SC

29801

University of South Carolina-Beaufort

1 University Boulevard

,

Bluffton

,

SC

29909

University of South Carolina-Columbia

Columbia-Campus

,

Columbia

,

SC

29208

Biology
Marine Biology and Biological Oceanography
Law Enforcement Administration

University of South Carolina-Lancaster

476 Hubbard Drive

,

Lancaster

,

SC

29720

Law Enforcement Administration

University of South Carolina-Upstate

800 University Way

,

Spartanburg

,

SC

29303-4999

Biology
Law Enforcement Administration

Voorhees College

481 Porter Drive

,

Denmark

,

SC

29042

Biology
Law Enforcement Administration

Williamsburg Technical College

601 Martin Luther King Jr Ave

,

Kingstree

,

SC

29556-4197

Winthrop University

701 Oakland Ave

,

Rock Hill

,

SC

29733

Wofford College

429 N Church St

,

Spartanburg

,

SC

29303-3663

York Technical College

452 S Anderson Rd

,

Rock Hill

,

SC

29730
Featured Programs: Sponsored School(s) Sponsored School(s) All school search, finder, or match results, as well as colleges and universities displayed…