<!- mfunc search_box_nav ->
<!- /mfunc search_box_nav ->
<!- mfunc feat_school ->
Featured Programs:
Sponsored School(s)
Sponsored School(s)
All school search, finder, or match results, as well as colleges and universities displayed as "Featured School(s)" or "Sponsored Content" are advertisers that compensate us for placement on this site. The resources, editorial content, and school evaluations published on this site are developed independent of the schools that advertise here.
<!- /mfunc feat_school ->
Game wardens in Tennessee work for the state's Wildlife Resources Agency and are known as wildlife officers. As law enforcement officers, one of their primary duties is identifying and arresting poachers. Tennessee offers an unusually attractive environment for legal hunters and poachers alike.
Despite the threats of live fire around the training grounds of Fort Campbell, many poachers choose to hunt in this restricted area. The fenced-in 100,000-acre fort does not allow hunting, so the deer there are particularly large and make exceptionally tempting targets.
Wildlife officers in Tennessee carry out a plethora of additional activities. They collect census data on birds and game, assess and remediate damage to habitats, train individuals on firearm, hunting, and boating safety, and educate the public about conservation. While a Tennessee wildlife officer's law enforcement activities pose difficulties in and of themselves, the combination of their duties keeps them challenged both physically and mentally.
Many residents of Tennessee seek these challenges and apply to become wildlife officers. Applicants with a thorough knowledge of the requirements and selection process have the best chance at being successful.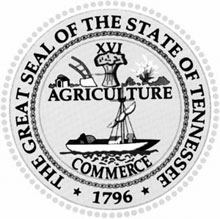 Tennessee Game Warden Eligibility Requirements
Ideal candidates for wildlife officer vacancies in Tennessee are passionate about conservation, have a strong sense of justice, and expertise in law enforcement. Theses diverse skillsets require applicants who can showcase their knowledge and experience in these areas. Shown below are the minimum criteria needed to apply for the role of wildlife officer in Tennessee:
Job Qualifications with the Tennessee Wildlife Resources Agency
The website of the Tennessee Wildlife Resources Agency posts job applications and employment information. Eligibility criteria are shown here:
Age: 21 years of age or older at the time of academy training
Citizenship: Proof of U.S. citizenship or of permanent resident alien status for those who are eligible and have applied for citizenship. Must be a resident of Tennessee at the time of appointment.
License: A valid Tennessee-issued driver's license is required. Individuals must maintain an acceptable driving record.
Military Service: Applicants who are former members of the United States military require 'Under Honorable Conditions' discharge documentation.
Work Eligibility: New employees must present original documents that establish identity and eligibility for U.S. employment opportunities as per federal law – applicants must be eligible to accept employment before the process continues
Background and Legal History: Applicants must pass an intensive background check in order to continue the application process. Disqualifying elements include:
Convicted of a felony in Tennessee or any other state
Convicted of any offense in any state that would have been a felony if committed in Tennessee
Charged with a felony or found to be mentally incompetent
Found not guilty by reason of insanity of any felony
Determined to be a sex offender
Addicted or in danger of becoming addicted to drugs
Convicted, and committed to a state institution
Convicted of any offense which precludes you from carrying a firearm under State or federal law
Failed drug testing prior to employment
Academic Credentials: Wildlife officers must have a bachelor's degree in wildlife, fisheries or natural resources management, biological or ecological sciences or forestry with 20 credits in wildlife science
Additional Requirements: Department of Human Resources application
Game Warden Training
Game Warden Training:
Throughout the 8-week course, new officers will learn the following essential skills in order to be an effective game warden:
Tennessee and federal wildlife laws and regulations
Firearms training
Law enforcement techniques
Evidence practices
Courtroom procedures and best practices
Officer Probation
Officers are on a probationary 1-year contract after successful completion of training
Recertification and Professional Development
Wildlife Officers have an annual requirement of 40 hours of refresher training
Interview: Candidates will have a face-to-face panel interview during the later stages of the application process
Medical Condition: The applicant must be examined by a licensed physician to ensure that they are in good health.
Hearing: The applicant must have unaided hearing adequate to perform all the essential duties and functions of a wildlife officer, including long distance, directional and voice conversation hearing.
Vision: Visual acuity correctable to 20/20 in each eye. Normal binocular color vision with a full field of periphery is required. Applicants who have undergone corrective surgery for visual deficiencies may be required to submit additional medical information.
Physical Readiness: The applicant must be in sound physical condition and able to swim. Applicants must successfully complete each component of the physical readiness testing.
Psychological Condition: Candidates must have suitable mental health for the responsibilities of the role.
Knowledge, Skills, Abilities, and Desired Qualifications
Required to identify and safely use various firearms
Capable of patrolling on foot, on horseback, by plane, boats, and in a variety of vehicles
Demonstrate an aptitude for collecting and preserving evidence, writing reports, and testifying in court.
Ability to promote and coordinate hunter education programs
Ability to collect and report information on the conditions of fish and wildlife and their habitat
Professional development or college courses in natural resource management, criminology, psychology, business management or sciences
Twenty credits of college coursework in wildlife biology
Ability to use word processing, spreadsheet, database and email software in a networked environment
Mechanical aptitude and logical thinking.
Ability to use professional level English grammar, spelling, punctuation, vocabulary, and composition; reading and comprehension
Ability to use foundational math skills including advanced arithmetic, payroll/accounts receivable, and estimation
Additional languages are an asset
Wildlife Officer Salaries
A look at median salaries in 2016 shows Tennessee's wildlife officers earning 14% more than the national median for game wardens. The Tennessee Department of Labor & Workforce Development shows the salaries for the state's wildlife officers at various experience levels:
Experienced – $68,680 ($33.02 hourly)
Median – $59,180 ($28.45 hourly)
Entry-level – $44,660 ($21.47 hourly)
The Tennessee Department of Human Resources provides the range of salaries for wildlife officers as they advance through the ranks (2017). Ranges for each rank represent differences in pay based on location, education, specialized role and time in service with the Tennessee Wildlife Resources Agency:
Wildlife Officer: $37,488 – $58,224
Wildlife Sergeant: $42,793 – $66,432
Wildlife Lieutenant: $44,712 – $69,420
Wildlife Captain: $42,792 – $66,432
Wildlife Major: $53,316 – $82,776
Wildlife officers in Nashville earned the 4th highest average salary in the country for this professional classification in 2016 according to the US Bureau of Labor Statistics.  The median salary among wildlife officers in the Nashville workforce region exceeded the national median for game wardens by nearly $24,000.
Tennessee Wildlife Resources Agency
440 Hogan Rd.
Nashville, TN 37220
Phone: (615) 741-2958
https://www.tn.gov/twra/article/wildlife-officer-positions
School Programs
Program
Programs Offered

Austin Peay State University

601 College St

,

Clarksville

,

TN

37044

Biology
Law Enforcement Administration

Belmont University

1900 Belmont Blvd

,

Nashville

,

TN

37212-3757

Bethel University

325 Cherry Ave

,

McKenzie

,

TN

38201

Biology
Environmental Biology
Law Enforcement Administration
Criminal Justice

Bryan College-Dayton

721 Bryan Drive

,

Dayton

,

TN

37321

Biology
Environmental Biology
Criminal Justice

Carson-Newman University

1646 S Russell Ave

,

Jefferson City

,

TN

37760

Biology
Environmental Biology

Chattanooga State Community College

4501 Amnicola Hwy

,

Chattanooga

,

TN

37406-1097

Christian Brothers University

650 East Parkway South

,

Memphis

,

TN

38104

Biology
Ecology
Criminal Justice

Columbia State Community College

1665 Hampshire Pike

,

Columbia

,

TN

38401

Cumberland University

1 Cumberland Square

,

Lebanon

,

TN

37087

Biology
Law Enforcement Administration

East Tennessee State University

1276 Gilbreath Drive

,

Johnson City

,

TN

37614

Biology
Law Enforcement Administration

Fisk University

1000 17th Ave North

,

Nashville

,

TN

37208-4501

Freed-Hardeman University

158 E Main St

,

Henderson

,

TN

38340-2399

Hiwassee College

225 Hiwassee College Drive

,

Madisonville

,

TN

37354-4001

King University

1350 King College Rd

,

Bristol

,

TN

37620-2699

Lane College

545 Lane Ave

,

Jackson

,

TN

38301-4598

Le Moyne-Owen College

807 Walker Ave

,

Memphis

,

TN

38126-6595

Lee University

1120 N Ocoee St

,

Cleveland

,

TN

37311

Lincoln Memorial University

6965 Cumberland Gap Pkwy

,

Harrogate

,

TN

37752-9900

Wildlife and Wildlands Science and Management
Biology
Law Enforcement Administration

Lipscomb University

One University Park Drive

,

Nashville

,

TN

37204-3951

Natural Resources Management and Policy
Biology

Martin Methodist College

433 West Madison Street

,

Pulaski

,

TN

38478-2799

Biology
Law Enforcement Administration

Maryville College

502 E Lamar Alexander Pky

,

Maryville

,

TN

37804-5907

Middle Tennessee State University

1301 East Main Street

,

Murfreesboro

,

TN

37132

Biology
Law Enforcement Administration

Milligan College

1 Blowers Blvd.

,

Milligan College

,

TN

37682

Motlow State Community College

6015 Ledford Mill Road

,

Tullahoma

,

TN

37388

Remington College-Memphis Campus

2710 Nonconnah Blvd

,

Memphis

,

TN

38132

Law Enforcement Administration

Remington College-Nashville Campus

441 Donelson Pk Ste 150

,

Nashville

,

TN

37214

Law Enforcement Administration

Rhodes College

2000 North Parkway

,

Memphis

,

TN

38112-1690

Roane State Community College

276 Patton Lane

,

Harriman

,

TN

37748

Security and Protective Services

Sewanee-The University of the South

735 University Avenue

,

Sewanee

,

TN

37383-1000

Natural Resources, Conservation
Forest Sciences and Biology
Biology
Environmental Biology

Southern Adventist University

4881 Taylor Cir

,

Collegedale

,

TN

37315-0370

Southwest Tennessee Community College

737 Union Avenue

,

Memphis

,

TN

38103

Security and Protective Services

Tennessee State University

3500 John A. Merritt Blvd

,

Nashville

,

TN

37209-1561

Biology
Law Enforcement Administration

Tennessee Technological University

1 William L. Jones Drive

,

Cookeville

,

TN

38505-0001

Wildlife and Wildlands Science and Management
Biology

Tennessee Temple University

1815 Union Ave

,

Chattanooga

,

TN

37404

Tennessee Wesleyan College

204 East College Street

,

Athens

,

TN

37303

The University of Tennessee-Chattanooga

615 McCallie Ave

,

Chattanooga

,

TN

37403-2598

Biology
Law Enforcement Administration

The University of Tennessee-Knoxville

527 Andy Holt Tower

,

Knoxville

,

TN

37996

Natural Resources, Conservation
Forestry
Wildlife and Wildlands Science and Management
Biology
Ecology

The University of Tennessee-Martin

544 University Street

,

Martin

,

TN

38238-0002

Natural Resources Management and Policy
Biology
Law Enforcement Administration

Trevecca Nazarene University

333 Murfreesboro Rd

,

Nashville

,

TN

37210

Biology
Law Enforcement Administration

Tusculum College

60 Shiloh Road

,

Greeneville

,

TN

37743

Natural Resources, Conservation
Biology

Union University

1050 Union University Dr

,

Jackson

,

TN

38305-3697

Biology
Zoology and Animal Biology
Conservation Biology

University of Memphis

Southern Avenue

,

Memphis

,

TN

38152

Biology
Law Enforcement Administration

Vanderbilt University

2101 West End Avenue

,

Nashville

,

TN

37240

Welch College

3606 West End Ave

,

Nashville

,

TN

37205-0117
Featured Programs: Sponsored School(s) Sponsored School(s) All school search, finder, or match results, as well as colleges and universities displayed…