<!- mfunc search_box_nav ->
<!- /mfunc search_box_nav ->
<!- mfunc feat_school ->
Featured Programs:
Sponsored School(s)
Sponsored School(s)
All school search, finder, or match results, as well as colleges and universities displayed as "Featured School(s)" or "Sponsored Content" are advertisers that compensate us for placement on this site. The resources, editorial content, and school evaluations published on this site are developed independent of the schools that advertise here.
<!- /mfunc feat_school ->
Game wardens in Texas work for the state's Parks and Wildlife Department, which considers its game wardens to be the best trained in the country.
In fact, training for new recruits involves catching alligators and taping their mouths shut, something wardens are often called in to do when these giant reptiles stray into populated areas.
The state's game wardens play an important law enforcement role. In addition to arresting poachers hunting game in protected wilderness areas, the large amount of waterways in Texas are perennial sources of poaching. Fishermen from Mexico have been known to cross into US gulf waters at night to poach millions of pounds of fish.
Other facets of the job include monitoring the natural resources of their jurisdiction and collecting data on bird, mammal, and fish populations.
While the work of a Texas game warden is both physically and mentally challenging, many people are drawn to this career. The Texas Park and Wildlife Department receives many applications each year for a very limited number of positions.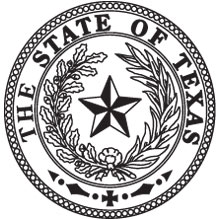 Texas Game Warden Eligibility Requirements
The ideal candidates for game warden positions in Texas are hands-on, physically skilled men and women with a strong sense for the rule of law, and an understanding of how important it is to preserve the state's natural resources.
Applicants for these positions will face fierce competition, so the more they study the application process and plan ahead for it, the more effectively they can showcase the skills and experience that demonstrate their suitability for a Texas game warden position.
Basic Texas Park and Wildlife Department Job Qualifications
Applicants can find additional information about becoming a game warden along with job postings on the website of the Texas Park and Wildlife Department. Eligibility criteria are shown below:
Age: 18 years of age or older at the time of academy training
Citizenship: Proof of U.S. citizenship or of permanent resident alien status for those who are eligible and have applied for citizenship. Must be a Texas resident at the time of appointment.
License: A valid Texas-issued driver's license is required. Individuals must agree to participate in driver training programs through the state as they arise or as needed.
Military Service: Applicants who are former members of the United States military require 'Under Honorable Conditions' discharge documentation.
Work Eligibility: New employees must present original documents that establish identity and eligibility for U.S. employment opportunities as per federal law – applicants must be eligible to accept employment before the process continues
Background and Legal History: Candidates should be aware that they are subject to a comprehensive background investigation in order to continue the application process. Disqualifying elements include:
Evidence of poor moral character
Conviction for any felony or Class A Misdemeanor offense at any time
Conviction for any Class B Misdemeanor offense within 10 years prior to application date
Conviction for DWI (driving while intoxicated), DUID (driving under the influence of drugs) and BWI (boating while intoxicated)
Conviction of any family violence offense
On court-ordered supervision, probation or parole for any criminal offense beyond that of Class C Misdemeanor.
Found to currently be using illegal drugs
Academic Credentials:  Applicants must have successfully completed a bachelor's degree program from an accredited college or university. Prior military or law enforcement experience is not a substitute for the education requirements.
Physical Readiness Requirements and POST Training
Additional Requirements:
POST certified Peace Officer
Game Warden Applicant Medical Release form signed by physician
Game Warden Cadet Applicant Informed Consent for Physical Readiness Test form
Driver's license
Interview: Candidates will have a face-to-face panel interview during the later stages of the application process
Medical Condition: The applicant must be examined by a licensed physician to ensure that they are in good health.
Hearing: The applicant must be able to hear 35 decibels or less at 500, 1000, 2000 and 3000 Hz either with hearing aids or unaided.
Vision: Vision corrected to 20/30 in each eye; binocular. If vision is corrected by eyeglasses, the minimum standard is 20/40 and 20/100. If vision is corrected by soft contact lenses, the minimum standard is 20/200 in each eye. Applicants must have 'normal' peripheral vision, 'normal' night vision, and not be affected by red-green colorblindness.
Physical Readiness: The applicant must be in sound physical condition and able to swim. Applicants must successfully complete each component of the physical readiness testing:
21 sit-ups in one minute
13 push-ups in one minute
5 mile run in maximum 21 minutes 36 seconds
300 meter sprint in maximum 109 seconds
Dry fire of a duty weapon via five consecutive trigger pulls with each hand from a standing position
Dry fire of a duty weapon via both hands in an unsupported kneeling position
Fall backward into the water and remain afloat for 1 minute, then swim 100 meters without assistance or resting in maximum 5 minutes.
Perform a surface dive under a 4-foot submerged barricade during the 100 meter swim.
Psychological Condition: The applicant must be in suitable psychological and emotional health to complete training and be eligible for hire
Knowledge, Skills, Abilities, and Desired Qualifications
Use and carry various firearms safely and effectively
Capable of patrolling on foot, on horseback, by plane, boats, and in a variety of vehicles
Demonstrate an aptitude for collecting and preserving evidence, writing reports, and testifying in court.
Ability to promote and coordinate hunter education programs
Ability to collect and report information on the conditions of fish and wildlife and their habitat
Willingness to enthusiastically and professionally represent the agency at Texas schools and meetings of special interest groups
Effectively operate and negotiate a vehicle on rough terrain
Professional development or college courses in natural resource management, criminology, psychology, business management or sciences
Ability to use word processing, spreadsheet, database and email software in a networked environment
Ability to make minor vehicle repairs
Ability to use professional level English grammar, spelling, punctuation, vocabulary, and composition; reading and comprehension
Ability to use foundational math skills including advanced arithmetic, payroll/accounts receivable, and estimation
Additional languages are an asset
Salaries for Game Wardens with Texas Parks and Wildlife
Game wardens in Texas earn high salaries compared to their colleagues in other parts of the country.  For instance, the average salary of $64,917 ($31.21 hourly) exceeded the national average by more than $13,000 as of 2015 according to the Texas Workforce Commission.
Even the average entry-level salary for game wardens in Texas exceeded the overall national average.  Game wardens just starting out in Texas averaged $54,558 ($26.23 hourly).  The median salary among game wardens in Texas was $68,835 ($30.69 hourly), while those in the top 10% earned an average of $76,502 ($36.78).
Location significantly affects the salaries of game wardens in Texas.  The US Bureau of Labor Statistics reported that these two areas were among the top paying metropolitan areas in the country for wardens:
Houston-The Woodlands-Sugar Land – 5th highest
Austin-Round Rock – 6th highest
The Texas Parks & Wildlife Department presented its salary schedule based on time in service with as of 2017:
Game Warden Cadet – $40,350
Game Warden I (Probationary) – $44,082
Game Warden I (1 year) – $53,242
Game Warden II (4 years) – $64,919
Game Warden III (8 years) – $69,541
Game Warden IV (12 years) – $72,613
Game Warden V (16 years) – $75,968
Game Warden VI (20 years) – $77,846
In addition, the Department provides a stipend of $600 - $1,800 a year allocated for each warden's education and/or certification.  The Department also pays an extra $600 a year to game wardens who speak a second language.
Texas Parks and Wildlife
4200 Smith School Road
Austin, TX 78744
Phone: (512) 389-4800
https://tpwd.texas.gov/warden/recruiting-careers/career
School Programs
Program
Programs Offered

Abilene Christian University

1600 Campus Court

,

Abilene

,

TX

79699

Biology
Law Enforcement Administration

Alvin Community College

3110 Mustang Rd

,

Alvin

,

TX

77511-4898

Amarillo College

2011 S. Washington

,

Amarillo

,

TX

79109

Biology
Law Enforcement Administration

Angelina College

3500 South First

,

Lufkin

,

TX

75902-1768

Angelo State University

2601 W. Avenue N

,

San Angelo

,

TX

76909

Natural Resources Management and Policy
Biology
Ecology
Criminal Justice

Austin College

900 N Grand Ave

,

Sherman

,

TX

75090-4400

Austin Community College District

5930 Middle Fiskville Rd

,

Austin

,

TX

78752

Baylor University

500 Speight Ave.

,

Waco

,

TX

76798

Blinn College

902 College Ave

,

Brenham

,

TX

77833-4098

Brookhaven College

3939 Valley View Ln

,

Farmers Branch

,

TX

75244-4997

Cedar Valley College

3030 North Dallas Ave

,

Lancaster

,

TX

75134-3799

Central Texas College

6200 West Central Texas Expressway

,

Killeen

,

TX

76549-4199

Cisco College

101 College Heights

,

Cisco

,

TX

76437

Clarendon College

1122 College Drive

,

Clarendon

,

TX

79226

Phone:

(806) 874-3571 x107

Coastal Bend College

3800 Charco Rd

,

Beeville

,

TX

78102

College of the Mainland

1200 Amburn Road

,

Texas City

,

TX

77591-2499

Collin County Community College District

3452 Spur 399

,

McKinney

,

TX

75069

Law Enforcement Administration

Concordia University-Texas

11400 Concordia University Dr.

,

Austin

,

TX

78726

Dallas Baptist University

3000 Mountain Creek Parkway

,

Dallas

,

TX

75211-9299

Del Mar College

101 Baldwin Blvd.

,

Corpus Christi

,

TX

78404-3897

East Texas Baptist University

One Tiger Drive

,

Marshall

,

TX

75670-1498

Biology
Law Enforcement Administration

Eastfield College

3737 Motley Dr

,

Mesquite

,

TX

75150-2099

El Centro College

801 Main Street

,

Dallas

,

TX

75202-3604

El Paso Community College

9050 Viscount Blvd

,

El Paso

,

TX

79925

Frank Phillips College

1301 W. Roosevelt St.

,

Borger

,

TX

79008-5118

Galveston College

4015 Ave Q

,

Galveston

,

TX

77550-7496

Grayson College

6101 Grayson Drive

,

Denison

,

TX

75020-8299

Hardin-Simmons University

2200 Hickory

,

Abilene

,

TX

79698-0001

Natural Resources Management and Policy
Biology
Criminal Justice

Hill College

112 Lamar Dr

,

Hillsboro

,

TX

76645

Biology
Law Enforcement Administration
Criminal Justice

Houston Baptist University

7502 Fondren Rd

,

Houston

,

TX

77074-3298

Howard College

1001 Birdwell Lane

,

Big Spring

,

TX

79720

Forestry
Wildlife and Wildlands Science and Management
Biology
Botany, Plant Biology
Microbiology
Law Enforcement Administration
Criminal Justice

Howard Payne University

1000 Fisk St.

,

Brownwood

,

TX

76801-2794

Huston-Tillotson University

900 Chicon St

,

Austin

,

TX

78702-2795

Biology
Law Enforcement Administration

Jarvis Christian College

PR 7631,Hwy 80 E

,

Hawkins

,

TX

75765-1470

Kilgore College

1100 Broadway

,

Kilgore

,

TX

75662-3299

Forestry
Law Enforcement Administration

Lamar State College-Orange

410 Front St

,

Orange

,

TX

77630

Lamar State College-Port Arthur

1500 Proctor St

,

Port Arthur

,

TX

77640

Lamar University

4400 MLK Blvd

,

Beaumont

,

TX

77705

Laredo Community College

West End Washington St

,

Laredo

,

TX

78040-4395

Lee College

511 S Whiting

,

Baytown

,

TX

77520

LeTourneau University

2100 S Mobberly Ave

,

Longview

,

TX

75607-7001

Lone Star College System

5000 Research Forest Drive

,

The Woodlands

,

TX

77381-4399

Law Enforcement Administration

Lubbock Christian University

5601 19th Street

,

Lubbock

,

TX

79407-2099

Natural Resources, Conservation
Biology
Law Enforcement Administration

McLennan Community College

1400 College Dr

,

Waco

,

TX

76708

McMurry University

S 14th and Sayles Blvd

,

Abilene

,

TX

79697

Midland College

3600 N Garfield

,

Midland

,

TX

79705

Midwestern State University

3410 Taft Blvd

,

Wichita Falls

,

TX

76308-2099

Mountain View College

4849 West Illinois Ave.

,

Dallas

,

TX

75211-6599

Navarro College

3200 W 7th Avenue

,

Corsicana

,

TX

75110

Northwest Vista College

3535 N. Ellison Drive

,

San Antonio

,

TX

78251

Odessa College

201 W University Blvd

,

Odessa

,

TX

79764

Our Lady of the Lake University

411 SW 24th St

,

San Antonio

,

TX

78207-4689

Palo Alto College

1400 W Villaret Blvd

,

San Antonio

,

TX

78224-2499

Panola College

1109 W Panola Street

,

Carthage

,

TX

75633-2397

Law Enforcement Administration

Paris Junior College

2400 Clarksville St

,

Paris

,

TX

75460

Paul Quinn College

3837 Simpson Stuart Rd

,

Dallas

,

TX

75241

Biology
Law Enforcement Administration

Prairie View A & M University

FM 1098 Road & University Drive

,

Prairie View

,

TX

77446

Remington College-Dallas Campus

1800 Eastgate Dr

,

Garland

,

TX

75041

Law Enforcement Administration

Remington College-Fort Worth Campus

300 E. Loop 820

,

Fort Worth

,

TX

76112-1225

Law Enforcement Administration

Remington College-Houston Campus

3110 Hayes Road Suite 380

,

Houston

,

TX

77082

Phone:

(281) 899-1240 x205

Law Enforcement Administration

Remington College-North Houston Campus

11310 Greens Crossing Blvd, Ste 300

,

Houston

,

TX

77067

Law Enforcement Administration

Rice University

6100 S Main

,

Houston

,

TX

77005-1827

Saint Edward's University

3001 S Congress Ave

,

Austin

,

TX

78704-6489

Biology
Law Enforcement Administration
Criminal Justice
Security and Protective Services

Sam Houston State University

1806 Ave J

,

Huntsville

,

TX

77340

Biology
Law Enforcement Administration
Criminal Justice

San Antonio College

1300 San Pedro Ave

,

San Antonio

,

TX

78212-4299

San Jacinto Community College

8060 Spencer Hwy

,

Pasadena

,

TX

77501-2007

Schreiner University

2100 Memorial Blvd

,

Kerrville

,

TX

78028-5697

South Plains College

1401 S. College Ave

,

Levelland

,

TX

79336

Phone:

(806) 894-9611 x2175

Wildlife and Wildlands Science and Management
Biology
Law Enforcement Administration
Criminal Justice

South Texas College

3201 W Pecan

,

McAllen

,

TX

78502-9701

Southern Methodist University

6425 Boaz St

,

Dallas

,

TX

75275-0221

Southwest Collegiate Institute for the Deaf

3200 Ave C

,

Big Spring

,

TX

79720-7298

Forestry
Wildlife and Wildlands Science and Management
Biology
Botany, Plant Biology
Microbiology
Law Enforcement Administration
Criminal Justice

Southwest Texas Junior College

2401 Garner Field Rd

,

Uvalde

,

TX

78801-6297

Wildlife and Wildlands Science and Management
Criminal Justice

Southwestern Adventist University

100 W Hillcrest

,

Keene

,

TX

76059

Southwestern University

1001 University Ave

,

Georgetown

,

TX

78626

St Mary's University

One Camino Santa Maria

,

San Antonio

,

TX

78228

Biology
Law Enforcement Administration

St Philip's College

1801 Martin Luther King Dr

,

San Antonio

,

TX

78203-2098

Stephen F Austin State University

2008 Alumin Drive, Rusk 206

,

Nacogdoches

,

TX

75961

Forestry
Forest Resources Management
Wildlife and Wildlands Science and Management
Biology

Sul Ross State University

HWY 90 East

,

Alpine

,

TX

79832

Natural Resources Management and Policy
Wildlife and Wildlands Science and Management
Biology
Criminal Justice

Tarleton State University

1333 W. Washington

,

Stephenville

,

TX

76401-0000

Wildlife and Wildlands Science and Management
Biology
Zoology and Animal Biology
Law Enforcement Administration
Criminal Justice

Tarrant County College District

1500 Houston St

,

Fort Worth

,

TX

76102-6524

Temple College

2600 S 1st St

,

Temple

,

TX

76504-7435

Texarkana College

2500 N Robison Rd

,

Texarkana

,

TX

75599

Biology
Law Enforcement Administration

Texas A & M International University

5201 University Blvd

,

Laredo

,

TX

78041-1900

Biology
Law Enforcement Administration

Texas A & M University-Central Texas

1001 Leadership Place

,

Killeen

,

TX

76549

Law Enforcement Administration

Texas A & M University-College Station

805 Rudder Tower

,

College Station

,

TX

77843-1244

Natural Resources, Conservation
Natural Resources Management and Policy
Water, Wetlands and Marine Resources Management
Fishing and Fisheries Sciences and Management
Forestry
Wildlife and Wildlands Science and Management
Biology
Microbiology
Zoology and Animal Biology
Marine Biology and Biological Oceanography
Environmental Biology

Texas A & M University-Commerce

2600 South Neal

,

Commerce

,

TX

75429-3011

Wildlife and Wildlands Science and Management
Biology
Criminal Justice

Texas A & M University-Corpus Christi

6300 Ocean Dr.

,

Corpus Christi

,

TX

78412-5503

Biology
Marine Biology and Biological Oceanography
Criminal Justice

Texas A & M University-Kingsville

955 University Blvd

,

Kingsville

,

TX

78363

Wildlife and Wildlands Science and Management
Biology

Texas A & M University-Texarkana

7101 University Avenue

,

Texarkana

,

TX

75503

Texas Christian University

2800 S University Dr

,

Fort Worth

,

TX

76129

Natural Resources Management and Policy
Biology
Criminal Justice

Texas College

2404 N. Grand Avenue

,

Tyler

,

TX

75702

Phone:

(903) 593-8311 x2297

Biology
Law Enforcement Administration

Texas Lutheran University

1000 W. Court St

,

Seguin

,

TX

78155-5999

Texas Southern University

3100 Cleburne St

,

Houston

,

TX

77004

Biology
Law Enforcement Administration

Texas State Technical College-Harlingen

1902 North Loop 499

,

Harlingen

,

TX

78550-3697

Texas State University

601 University Dr

,

San Marcos

,

TX

78666

Natural Resources, Conservation
Water, Wetlands and Marine Resources Management
Land Use Planning and Management or Development
Biology
Microbiology
Wildlife Biology
Ecology
Population Biology
Law Enforcement Administration
Criminal Justice

Texas Tech University

Broadway and University Avenue

,

Lubbock

,

TX

79409-5005

Natural Resources, Conservation
Natural Resources Management and Policy
Land Use Planning and Management or Development
Natural Resources Law Enforcement and Protective Services
Fishing and Fisheries Sciences and Management
Wildlife and Wildlands Science and Management
Biology
Microbiology
Zoology and Animal Biology

Texas Wesleyan University

1201 Wesleyan St

,

Fort Worth

,

TX

76105-1536

Texas Woman's University

304 Administration Dr

,

Denton

,

TX

76201

Biology
Zoology and Animal Biology
Criminal Justice

The University of Texas at Arlington

701 S. Nedderman Dr.

,

Arlington

,

TX

76013

Biology
Microbiology
Criminal Justice

The University of Texas at Austin

110 Inner Campus Drive

,

Austin

,

TX

78712

Biology
Botany, Plant Biology
Microbiology

The University of Texas at Brownsville

One West University Boulevard

,

Brownsville

,

TX

78520

Biology
Law Enforcement Administration
Criminal Justice

The University of Texas at Dallas

800 West Campbell Road

,

Richardson

,

TX

75080-3021

Biology
Law Enforcement Administration

The University of Texas at El Paso

500 W. University Ave

,

El Paso

,

TX

79968-0691

Biology
Microbiology
Criminal Justice

The University of Texas at San Antonio

One UTSA Circle

,

San Antonio

,

TX

78249-1644

The University of Texas at Tyler

3900 University Blvd

,

Tyler

,

TX

75799-6699

The University of Texas of the Permian Basin

4901 E University

,

Odessa

,

TX

79762-0001

Biology
Law Enforcement Administration
Criminal Justice

The University of Texas-Pan American

1201 W University Dr

,

Edinburg

,

TX

78539-2999

Biology
Law Enforcement Administration

Trinity University

One Trinity Place

,

San Antonio

,

TX

78212-7200

Tyler Junior College

1400 East Fifth Street

,

Tyler

,

TX

75701

Biology
Law Enforcement Administration

University of Dallas

1845 E Northgate Drive

,

Irving

,

TX

75062-4736

University of Houston

212 E. Cullen Building

,

Houston

,

TX

77204-2018

University of Houston-Clear Lake

2700 Bay Area Blvd

,

Houston

,

TX

77058-1002

University of Houston-Downtown

1 Main Street

,

Houston

,

TX

77002-1014

Biology
Microbiology
Criminal Justice

University of Houston-Victoria

3007 N. Ben Wilson

,

Victoria

,

TX

77901

University of Mary Hardin-Baylor

900 College St

,

Belton

,

TX

76513-2599

Biology
Law Enforcement Administration

University of North Texas

1501 W.Chestnut Ave.

,

Denton

,

TX

76203-1277

Biology
Ecology
Criminal Justice

University of North Texas at Dallas

7300 University Hills Blvd

,

Dallas

,

TX

75241

University of St Thomas

3800 Montrose Blvd

,

Houston

,

TX

77006-4696

University of Texas Southwestern Medical Center

5323 Harry Hines Blvd

,

Dallas

,

TX

75390-9096

University of the Incarnate Word

4301 Broadway

,

San Antonio

,

TX

78209

Biology
Law Enforcement Administration
Criminal Justice

Vernon College

4400 College Dr.

,

Vernon

,

TX

76384-4092

Wayland Baptist University

1900 W 7th St.

,

Plainview

,

TX

79072

Biology
Law Enforcement Administration

West Texas A & M University

2501 4th Ave

,

Canyon

,

TX

79016-0001

Biology
Wildlife Biology
Law Enforcement Administration
Criminal Justice

Western Texas College

6200 College Ave

,

Snyder

,

TX

79549

Biology
Law Enforcement Administration

Wharton County Junior College

911 Boling Hwy

,

Wharton

,

TX

77488

Wiley College

711 Wiley Ave

,

Marshall

,

TX

75670

Biology
Law Enforcement Administration
Featured Programs: Sponsored School(s) Sponsored School(s) All school search, finder, or match results, as well as colleges and universities displayed…