<!- mfunc search_box_nav ->
<!- /mfunc search_box_nav ->
<!- mfunc feat_school ->
Featured Programs:
Sponsored School(s)
Sponsored School(s)
All school search, finder, or match results, as well as colleges and universities displayed as "Featured School(s)" or "Sponsored Content" are advertisers that compensate us for placement on this site. The resources, editorial content, and school evaluations published on this site are developed independent of the schools that advertise here.
<!- /mfunc feat_school ->
Vermont's game wardens work for the Law Enforcement Division of the state's Fish and Wildlife Department. Vermont is known for its wilderness areas, and forests comprise more than 75% of the state. With natural resources as diverse as the Green Mountain Forest and Lake Champlain, Vermont's game wardens must be knowledgeable about a range of habitats.
In addition to their conservation knowledge, Vermont's game wardens often serve as the sole law enforcement agent in wilderness areas of the state. Therefore, they are called upon to perform emergency medical procedures and use technology to locate and rescue people in distress.
With geographic jurisdictions ranging from whole counties to even greater portions of Vermont, the role of a game warden in the state poses a number of challenges. Vermont residents with an interest in both law enforcement and outdoor conservation readily seek the challenges of game warden positions.
With applications outstripping the number of jobs available, candidates must be prepared to showcase their skills and expertise in law enforcement and conservation. Read on to learn more about the process of becoming a game warden in Vermont.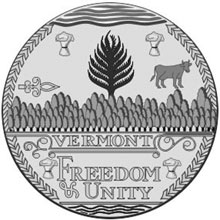 Vermont Game Warden Eligibility Requirements
Vermont's game wardens enforce fishing, hunting, boat, snowmobile, and ATV laws in addition to general law enforcement duties. Ideal candidates for these positions combine a love of the outdoors with an appreciation for the role that law enforcement plays in protecting Vermont's resources.
Applicants must be prepared to present evidence of their expertise and knowledge that will benefit both the Fish and Wildlife Department and the general public. Men and women with an in-depth knowledge of the requirements and application process are better prepared to demonstrate their suitability to become a game warden in Vermont.
Job Qualifications for the Vermont Fish and Wildlife Law Enforcement Division
Additional information for applicants and job postings can be found on the website of the Vermont Fish and Wildlife Agency. Eligibility criteria are shown below:
Age: 18 years of age is the minimum requirement at the time of academy entrance
Citizenship: Proof of U.S. citizenship or of permanent resident alien status for those who are eligible and have applied for citizenship. Must be a resident of Vermont at the time of employment.
License: Candidates must possess a valid Vermont motor vehicle operator's license at the time of application.
Military Service: Applicants who are former members of the United States military require 'Under Honorable Conditions' discharge documentation.
Academic Credentials: High school diploma or its equivalent and at least one of the following:
Sixty college credit hours in conservation or natural resources or criminal justice
OR
Two years of law enforcement experience
OR
Two years in the military
OR
Two years of experience in the field of natural resources
Additional Requirements: Vermont Police Academy entrance exam
Work Eligibility: New employees must present original documents that establish identity and eligibility for U.S. employment opportunities as per federal law – applicants must be eligible to accept employment before the process continues
Background and Legal History: Applicants must pass an intensive background investigation in order to continue the application process. Disqualifying elements include:
Right to operate a motor vehicle may not have been suspended or revoked within 12 months of application
Convicted of a felony in Vermont or any other state;
Convicted of an offense in any state that is a felony in Vermont
Convicted of a crime of family or sexual violence
Convicted of any offense which precludes you from carrying a firearm under State or federal law
Failed drug testing
Interview: Candidates will have an oral panel question and answer session during the later stages of the application process with several members of the Fish and Wildlife Resources staff.
Physical and Psychological Readiness
Psychological Condition: Candidates must have suitable mental health for the responsibilities of the role.
Medical Condition: The applicant must be examined by a licensed physician to ensure that they are in good health.
Hearing: Candidates must possess normal hearing that includes hearing in ambient noise environments.
Vision: At least 20/60 Snellen test each eye and correctable to 20/20. Candidates must have normal color perception and night vision.
Physical Readiness: The applicant must be in sound physical condition and able to swim. Applicants must successfully complete each component of the physical readiness testing:
Distance run
Timed sit-ups
Timed push-ups
Psychological Condition: Candidates must have suitable mental health for the responsibilities of the role.
Knowledge, Skills, Abilities, and Desired Qualifications
Required to identify and safely use various firearms
Capable of patrolling on foot, on horseback, by plane, boats, and in a variety of vehicles
Demonstrate an aptitude for collecting and preserving evidence, writing reports, and testifying in court.
Ability to promote and coordinate hunter education programs
Ability to collect and report information on the conditions of fish and wildlife and their habitat
Effectively operate and negotiate a vehicle on rough terrain
Professional development or college courses in natural resource management, criminology, psychology, business management or sciences
Ability to use word processing, spreadsheet, database and email software in a networked environment
Ability to engage in mechanical work.
Ability to use professional level English grammar, spelling, punctuation, vocabulary, and composition; reading and comprehension
Ability to use foundational math skills including advanced arithmetic, payroll/accounts receivable, and estimation
Salaries for Vermont's Game Wardens
At $55,040 ($26.46/hour), the median salary among game wardens in Vermont exceeded the national median for this profession by more than $3,300 as of 2016 according to the state's Department of Labor. The overall average among Vermont's game wardens was $55,570 ($26.71), while experienced game wardens earning within the top 10% made an average of $73,330 ($37.18/hour).
The Vermont Human Resources Department reported on salaries for game warden positions according to rank. The Department describes a 15-step pay plan for each rank, with the differences between the minimum and maximum salaries being accounted for by education, time on the job, specialized role and location within the state:
Game Warden I (Trainee): $37,606 – $58,365
Game Warden II: $44,283 - $69,118
Game Warden III: $46,862 – $73,195
Game Warden IV: $49,691 – $77,688
Game Warden V (Supervisor): $55,994 – $87,838
Game Warden VI (Major): $63,190 – $99,632
Vermont Fish and Wildlife Department
1 National Life Drive, Davis 2
Montpelier, VT 05620-3702
Phone: (802) 828-1529
http://www.vtfishandwildlife.com/about_us/careers_with_vt_fish_wildlife/becoming_a_game_warden
School Programs
Program
Programs Offered

Bennington College

One College Drive

,

Bennington

,

VT

05201-6003

Castleton State College

62 Alumni Dr

,

Castleton

,

VT

05735

Biology
Ecology
Criminal Justice

Champlain College

246 S. Willard St

,

Burlington

,

VT

05401

College of St Joseph

71 Clement Road

,

Rutland

,

VT

05701-3899

Law Enforcement Administration

Community College of Vermont

1 Abenaki Way

,

Winooski

,

VT

05404-2245

Criminal Justice
Security and Protective Services

Green Mountain College

One Brennan Circle

,

Poultney

,

VT

05764-1199

Natural Resources, Conservation
Biology

Johnson State College

337 College Hill

,

Johnson

,

VT

05656-9464

Lyndon State College

1001 College Rd

,

Lyndonville

,

VT

05851-0919

Marlboro College

2582 South Rd

,

Marlboro

,

VT

05344-0300

Middlebury College

Old Chapel

,

Middlebury

,

VT

05753

Norwich University

158 Harmon Drive

,

Northfield

,

VT

05663-1035

Biology
Law Enforcement Administration

Saint Michael's College

One Winooski Park

,

Colchester

,

VT

05439

Southern Vermont College

982 Mansion Drive

,

Bennington

,

VT

05201-6002

Law Enforcement Administration

Sterling College

16 Sterling Drive

,

Craftsbury Common

,

VT

05827-0072

University of Vermont

85 S Prospect St

,

Burlington

,

VT

05405-0160

Natural Resources, Conservation
Natural Resource Recreation and Tourism
Forestry
Biology
Botany, Plant Biology
Microbiology
Zoology and Animal Biology
Wildlife Biology
Featured Programs: Sponsored School(s) Sponsored School(s) All school search, finder, or match results, as well as colleges and universities displayed…