<!- mfunc search_box_nav ->
<!- /mfunc search_box_nav ->
<!- mfunc feat_school ->
Featured Programs:
Sponsored School(s)
Sponsored School(s)
All school search, finder, or match results, as well as colleges and universities displayed as "Featured School(s)" or "Sponsored Content" are advertisers that compensate us for placement on this site. The resources, editorial content, and school evaluations published on this site are developed independent of the schools that advertise here.
<!- /mfunc feat_school ->
Game wardens in West Virginia work for the state's Division of Natural Resources and are known as natural resources police officers. West Virginia lies entirely within the Appalachian Mountains, and the state boasts more than 50 state parts, state forests, and management areas.
West Virginia's combination of mountains, rivers, and plateaus creates a diversity of habitats and a beautiful place to live and work. Natural resources police officers in West Virginia frequently work in tandem with special agents from the US Fish and Wildlife Service to protect the state's animals and plants, because state and national natural resource areas and recreation areas overlap.
Natural resources police officers in West Virginia also perform search and rescue operations, take part in natural or manmade disaster recovery, and even work undercover to apprehend wildlife violators. This creates significant challenges for West Virginia's natural resources police officers.
These officers must not only be highly proficient in law enforcement and rescue techniques, they must also be highly knowledgeable about West Virginia's ecology and natural habitats. Therefore, the Division of Natural Resources sets the bar high for those it hires to be natural resources police officers.
Applicants with a thorough understanding of the requirements and application process for these positions will be better suited to present their relevant background and skillsets in the best light to enhance their chances of being chosen. Read on to determine which qualifications to showcase in order to become a successful game warden applicant.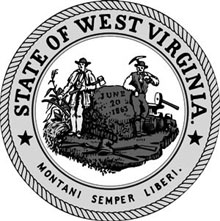 West Virginia Game Warden Eligibility Requirements
The ideal candidate for a natural resources police officer combines a strong sense of justice with law enforcement expertise and an exhaustive knowledge of the animal and plant life of West Virginia.
Such candidates are more likely to proceed through the hiring process if they assertively present their skills and expertise for a natural resources officer position.
West Virginia Natural Resources Job Qualifications
Additional information on the requirements to become a natural resources police officer can be found on the employment tab of the West Virginia Natural Resources Law Enforcement Division website. Eligibility criteria are shown below:
Age: 18 years of age or older is at the time of application
Citizenship: Proof of U.S. citizenship or of permanent resident alien status for those who are eligible and have applied for citizenship. Must be a resident of the state of West Virginia at the time of appointment.
License: A valid West Virginia-issued driver's license is required to apply for this role. Individuals must maintain a good driving record.
Military Service: Applicants who are former members of the United States military require 'Under Honorable Conditions' discharge documentation.
Work Eligibility: New employees must present original documents that establish identity and eligibility for U.S. employment opportunities as per federal law – applicants must be eligible to accept employment before the process continues
Background and Legal History: Applicants must pass an intensive background check in order to continue the application process; polygraph testing and urinalysis may be included in the background check process. Disqualifying background details include:
Convicted of a felony in West Virginia or in any other state;
Convicted of any offense in any state which would have been a felony if committed in West Virginia;
Convicted of any offense which precludes carrying a firearm
Failed drug test
Academic Credentials: High school diploma or its equivalent. Bachelor's degree with a 'declared' major in wildlife or biology OR an associate's (2 year) degree in a suitable field plus 2 years paid experience in natural resources OR employment for a period of four years as a certified law enforcement officer OR an associate's degree in natural sciences, law enforcement, criminology or criminal justice plus two years of military police service or two years continuous employment as a certified law enforcement officer
Post Training for Natural Resource Police Officers
POST Training: A course certifying candidates as peace officers readies them to continue the Wildlife Officer Application process. Training includes:
Criminal, civil, and court proceedings
Environment specific training
Best practices for traffic management and officer patrol
Firearms training
Trafficking enforcement
Additional specific training
Interview: Candidates will have an in-person panel interview during the later stages of the application process
Medical Condition: The applicant must be examined by a licensed physician to ensure that they are in good health.
Hearing: The applicant must have unaided hearing adequate to perform all the essential duties in the officer role.
Vision: Visual acuity correctable to 20/20 in each eye. Normal binocular color vision with a full field of periphery is required. Applicants who have had surgery to correct poor vision may require additional documentation.
Physical Readiness: The applicant must be in sound physical condition and able to swim 37.5 yards while fully clothed, as well as meet or exceed timed and 'to-failure' fitness testing based on gender and age.
Psychological Condition: Candidates must have suitable mental health for the responsibilities of the role.
Knowledge, Skills, Abilities, and Desired Qualifications
Must pass periodic firearms qualification and may be required to pass annual physical examinations
Required to identify and safely use various firearms
Innovative, intuitive and engaging while on patrol by a variety of means.
Demonstrate an aptitude for collecting and preserving evidence, writing reports, and testifying in court.
Ability to promote and coordinate hunter education programs
Ability to collect and report information on the conditions of fish and wildlife and their habitat
Willingness to enthusiastically and professionally represent the agency at West Virginia schools and meetings of special interest groups
Effectively operate and negotiate a vehicle on rough terrain
Professional development or college courses in natural resource management, criminology, psychology, business management or sciences
Ability to use word processing, spreadsheet, database and email software in a networked environment
Mechanical aptitude and logical thinking.
Ability to use professional level English grammar, spelling, punctuation, vocabulary, and composition; reading and comprehension
Ability to use foundational math skills including advanced arithmetic, payroll/accounts receivable, and estimation
Additional languages are an asset
Natural Resources Police Officer Salaries
The US Bureau of Labor Statistics reported that the most experienced natural resources police officers in West Virginia whose salaries fall within the top 10% earned an average of $53,220 ($24.59/hour) in 2017.  The median salary was $40,030 ($19.25/hour) that year, while the average was slightly higher at $41,540 ($19.57/hour).
The West Virginia Division of Personnel provides the salaries for natural resources police officers at all ranks and levels of authority as of 2017:
Natural Resources Police Officer – $27,141
Natural Resources Police Officer, Corporal – $37,508
Natural Resources Police Officer, Sergeant – $41,684
Natural Resources Police Officer, First Sergeant – $43,772
Natural Resources Police Officer, Lieutenant – $47,948
Natural Resources Police Officer, Major – $52,124
Natural Resources Police Officer, Lieutenant Colonel – $54,212
West Virginia Department of Natural Resources
324 Fourth Ave
South Charleston, WV 25303
Phone: (304) 558-2784
http://www.wvdnr.gov/LEnforce/8550.shtm
School Programs
Program
Programs Offered

Academy of Careers and Technology

390 Stanaford Rd

,

Beckley

,

WV

25801

Phone:

(304) 256-4615 x302

Alderson Broaddus University

101 College Hill Drive

,

Philippi

,

WV

26416-2035

Bethany College

31 E Campus Dr

,

Bethany

,

WV

26032

Blue Ridge Community and Technical College

13650 Apple Harvest Drive

,

Martinsburg

,

WV

25403

Bluefield State College

219 Rock St

,

Bluefield

,

WV

24701

Concord University

100 Vermillion Street

,

Athens

,

WV

24712

Phone:

(888) 384-5249 x5967

Davis & Elkins College

100 Campus Dr

,

Elkins

,

WV

26241-3996

Natural Resources, Conservation
Biology

Fairmont State University

1201 Locust Ave

,

Fairmont

,

WV

26554-2470

Glenville State College

200 High Street

,

Glenville

,

WV

26351-1292

Natural Resources Management and Policy
Biology

Marshall University

1 John Marshall Dr

,

Huntington

,

WV

25755

Mountwest Community and Technical College

One Mountwest Way

,

Huntington

,

WV

25701

New River Community and Technical College

280 University Drive

,

Beaver

,

WV

25813-8987

Security and Protective Services

Ohio Valley University

#1 Campus View Drive

,

Vienna

,

WV

26105-8000

Potomac State College of West Virginia University

101 Fort Ave

,

Keyser

,

WV

26726

Shepherd University

301 North King St

,

Shepherdstown

,

WV

25443

Southern West Virginia Community and Technical College

Dempsey Branch Road

,

Mount Gay

,

WV

25637

University of Charleston

2300 MacCorkle Avenue, SE

,

Charleston

,

WV

25304

West Liberty University

208 University Drive

,

West Liberty

,

WV

26074

West Virginia State University

Rte 25

,

Institute

,

WV

25112-1000

Biology
Law Enforcement Administration
Criminal Justice

West Virginia University

Stewart Hall, 1500 University Avenue

,

Morgantown

,

WV

26506-6201

Forestry
Forest Sciences and Biology
Forest Resources Management
Wildlife and Wildlands Science and Management
Biology

West Virginia University at Parkersburg

300 Campus Drive

,

Parkersburg

,

WV

26104

Criminal Justice
Security and Protective Services

West Virginia University Institute of Technology

405 Fayette Pike

,

Montgomery

,

WV

25136

Biology
Law Enforcement Administration

West Virginia Wesleyan College

59 College Ave

,

Buckhannon

,

WV

26201-2994

Wheeling Jesuit University

316 Washington Ave

,

Wheeling

,

WV

26003
Featured Programs: Sponsored School(s) Sponsored School(s) All school search, finder, or match results, as well as colleges and universities displayed…