<!- mfunc search_box_nav ->
<!- /mfunc search_box_nav ->
<!- mfunc feat_school ->
Featured Programs:
Sponsored School(s)
Sponsored School(s)
All school search, finder, or match results, as well as colleges and universities displayed as "Featured School(s)" or "Sponsored Content" are advertisers that compensate us for placement on this site. The resources, editorial content, and school evaluations published on this site are developed independent of the schools that advertise here.
<!- /mfunc feat_school ->
Game wardens in Wisconsin work for the state's Department of Natural Resources and are known as conservation wardens. Wisconsin boasts a variety of protected areas including forest, prairies, lakes, and rivers. In fact, forests cover almost half of the state, which also has more than 11,000 miles of lakes and rivers.
Therefore, Wisconsin's conservation wardens enforce regulations in a large diversity of habitats. More than 600,000 deer licenses are sold each year in Wisconsin. The large number of deer also draws poachers, and apprehending them is one of the key duties of these wardens.
In addition to their law enforcement duties, Wisconsin's conservation wardens also monitor the health of fish and wildlife in their natural habitat and are the public face of the Department.
This diversity of duties requires a wide breadth of knowledge ranging from skills in law enforcement to an in-depth knowledge of the biology and ecology of Wisconsin's natural resources. Combining these different roles is highly challenging, but many people seek this challenge and through their hat in the ring to become conservation wardens.
Applicants with a thorough knowledge of the requirements and application process to become a warden for the Department are better able to present their experience and knowledge when they apply for these jobs. Read on to discover how to best prepare for the application process in Wisconsin.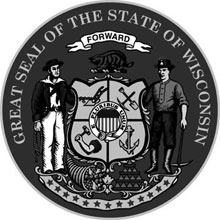 Wisconsin Game Warden Eligibility Requirements
Although their primary job duties involve managing fish and game regulations, Wisconsin's conservation wardens also may be called upon to enforce any state law. The diverse set of skills required indicates that applicants should be well prepared and expect intense competition.
Applicants who can assertively promote their expertise and relevant skills will be better equipped to face this competition when they apply for a job as a conservation warden.
Basic Job Qualifications with the Wisconsin Department of Natural Resources
Applicants can find additional information and job postings on the website of the Wisconsin Department of Natural Resources. Eligibility criteria are shown below:
Age: 18 years of age or older when academy training begins
Citizenship: Proof of U.S. citizenship or of permanent resident alien status for those who are eligible and have applied for citizenship. Must be a Wisconsin resident at the time of hire.
License: A valid Wisconsin-issued driver's license is required. Individuals must agree to participate in driver safety training opportunities through the state as they arise.
Military Service: Applicants who are former members of the United States military require 'Under Honorable Conditions' discharge documentation.
Work Eligibility: New employees must present original documents that establish identity and eligibility for U.S. employment opportunities as per federal law – applicants must be eligible to accept employment before the process continues
Background and Legal History: Applicants must pass an in-depth personal and professional investigation in order to continue the application process. Disqualifying elements can include:
Convicted of a felony in Wisconsin or any other state;
Convicted of any offense in any state which would have been a felony if committed in Wisconsin;
Convicted of any offense which precludes you from carrying a firearm under State or federal law
Failed urinalysis drug testing prior to or during employment
Record of domestic or sexual violence
Academic Credentials: High school diploma or GED is required. A minimum of 60 credits from an accredited university or college with a concentration in natural resources, environmental protection, law enforcement or related fields is required.
Additional Requirements: Online exam
Written assessment
Law Enforcement Certification Training
520 hours over the first year of conditional employment
Field Placement
1-year assigned to a senior warden as a mentor
Takes place in a temporarily assigned county or station
Interview: Candidates will have a face-to-face interview with members of the Conservation Warden team during the later stages of the application process
Medical Condition: The applicant must be examined by a licensed physician to ensure that they are in good health.
Hearing: The applicant must have 'normal' long distance, directional, and voice conversation hearing.
Vision: Vision corrected to 20/20 in each eye. Normal color vision with no other conditions is required for the role.
Physical Readiness: The applicant must be in sound physical condition. Physical readiness testing includes benchmarks for:
Running
Push-ups
Weightlifting
Sit-ups
Vertical jump
Flex box testing
Swim test
Water confidence assessment
Psychological Condition: The applicant must be in robust psychological and emotional health to be considered fit for training and subsequent hire
Knowledge, Skills, Abilities, and Desired Qualifications
Use and carry various firearms safely and effectively
Capable of patrolling on foot, on horseback, by plane, boats, and in a variety of vehicles
Demonstrate an aptitude for collecting and preserving evidence, writing reports, and testifying in court.
Ability to promote and coordinate hunter education programs
Ability to collect and report information on the conditions of fish and wildlife and their habitat
Willingness to enthusiastically and professionally represent the agency at Wisconsin schools and meetings of special interest groups
Effectively operate and negotiate a vehicle on rough terrain
Professional development or college courses in natural resource management, criminology, psychology, business management or sciences
Ability to use word processing, spreadsheet, database and email software in a networked environment
Ability to use proprietary software
Ability to engage in mechanical work.
Ability to use professional level English grammar, spelling, punctuation, vocabulary, and composition; reading and comprehension
Ability to use foundational math skills including advanced arithmetic, payroll/accounts receivable, and estimation
Additional language(s) are an asset
Salaries for Conservation Wardens
Wisconsin's conservation wardens earned an average salary of $51,390 ($24.71/hour) as of 2015 according to the state's Department of Workforce Development.  The median was virtually the same at $51,430 ($24.72), while experienced wardens earned an average of $57,740 ($27.76).
The State of Wisconsin Division of Personnel Management provides the full range of salaries, from a minimum of $45,864 ($22.05/hour) for entry-level wardens with minimal education and experience to a maximum of $67,080 ($32.25/hour) for those with years of experience and strong credentials.
Wisonsin Department of Natural Resources
101 S Webster Street, PO Box 7921
Madison, WI 53707-7921
Phone: (608) 219-4887
http://dnr.wi.gov/topic/wardenrecruitment/NewRecruitSite/light-wave/template/home.html#services
School Programs
Program
Programs Offered

Alverno College

3400 S 43rd St

,

Milwaukee

,

WI

53234-3922

Beloit College

700 College St

,

Beloit

,

WI

53511-5595

Cardinal Stritch University

6801 N Yates Rd

,

Milwaukee

,

WI

53217-3985

Carroll University

100 N East Ave

,

Waukesha

,

WI

53186

Biology
Law Enforcement Administration

Carthage College

2001 Alford Park Dr

,

Kenosha

,

WI

53140-1994

Biology
Law Enforcement Administration

College of Menominee Nation

N172 State Highway 47&55

,

Keshena

,

WI

54135-1179

Natural Resources, Conservation

Concordia University-Wisconsin

12800 N Lake Shore Dr

,

Mequon

,

WI

53097-2402

Biology
Law Enforcement Administration
Criminal Justice

Edgewood College

1000 Edgewood College Drive

,

Madison

,

WI

53711-1997

Fox Valley Technical College

1825 N Bluemound Dr

,

Appleton

,

WI

54912-2277

Natural Resources, Conservation
Forest Firefighting and Investigation

Lakeland College

W3718 South Drive, Cth M

,

Plymouth

,

WI

53073

Lawrence University

College Ave

,

Appleton

,

WI

54911

Maranatha Baptist University

745 West Main Street

,

Watertown

,

WI

53094

Phone:

(920) 261-9300 x2320

Marian University

45 S National Ave

,

Fond Du Lac

,

WI

54935-4699

Biology
Law Enforcement Administration
Criminal Justice
Security and Protective Services

Marquette University

1250 W Wisconsin Avenue

,

Milwaukee

,

WI

53233

Biology
Law Enforcement Administration

Mount Mary University

2900 N. Menomonee River Pky

,

Milwaukee

,

WI

53222-4597

Biology
Law Enforcement Administration

Northland College

1411 Ellis Avenue

,

Ashland

,

WI

54806-3999

Natural Resources and Conservation
Biology

Ripon College

300 West Seward Street

,

Ripon

,

WI

54971-0248

Saint Norbert College

100 Grant St

,

De Pere

,

WI

54115-2099

Natural Resources Management and Policy
Biology

Silver Lake College of the Holy Family

2406 S Alverno Rd

,

Manitowoc

,

WI

54220-9319

University of Wisconsin-Eau Claire

105 Garfield Avenue

,

Eau Claire

,

WI

54702-4004

University of Wisconsin-Green Bay

2420 Nicolet Dr

,

Green Bay

,

WI

54311-7001

University of Wisconsin-La Crosse

1725 State St

,

La Crosse

,

WI

54601-9959

University of Wisconsin-Madison

500 Lincoln Dr

,

Madison

,

WI

53706-1380

Natural Resources, Conservation
Water, Wetlands and Marine Resources Management
Land Use Planning and Management or Development
Forestry
Forest Sciences and Biology
Wildlife and Wildlands Science and Management
Biology
Botany, Plant Biology
Microbiology
Zoology and Animal Biology
Conservation Biology

University of Wisconsin-Milwaukee

2200 E Kenwood Blvd

,

Milwaukee

,

WI

53201-0413

Water, Wetlands and Marine Resources Management
Biology
Microbiology
Zoology and Animal Biology
Criminal Justice

University of Wisconsin-Oshkosh

800 Algoma Blvd

,

Oshkosh

,

WI

54901

University of Wisconsin-Parkside

900 Wood Rd

,

Kenosha

,

WI

53141-2000

University of Wisconsin-Platteville

1 University Plaza

,

Platteville

,

WI

53818-3001

Natural Resources and Conservation
Biology
Criminal Justice

University of Wisconsin-River Falls

410 S 3rd St

,

River Falls

,

WI

54022-5001

Natural Resources, Conservation
Land Use Planning and Management or Development
Biology

University of Wisconsin-Stevens Point

2100 Main St

,

Stevens Point

,

WI

54481-3897

Natural Resources, Conservation
Natural Resources Management and Policy
Forestry
Wildlife and Wildlands Science and Management
Natural Resources and Conservation
Biology

University of Wisconsin-Superior

Belknap & Catlin

,

Superior

,

WI

54880-4500

University of Wisconsin-Whitewater

800 W Main St

,

Whitewater

,

WI

53190-1790

Viterbo University

900 Viterbo Drive

,

La Crosse

,

WI

54601-8804

Biology
Environmental Biology
Law Enforcement Administration
Criminal Justice

Wisconsin Lutheran College

8800 W Bluemound Rd

,

Milwaukee

,

WI

53226-4699

Biology
Marine Biology and Biological Oceanography
Featured Programs: Sponsored School(s) Sponsored School(s) All school search, finder, or match results, as well as colleges and universities displayed…